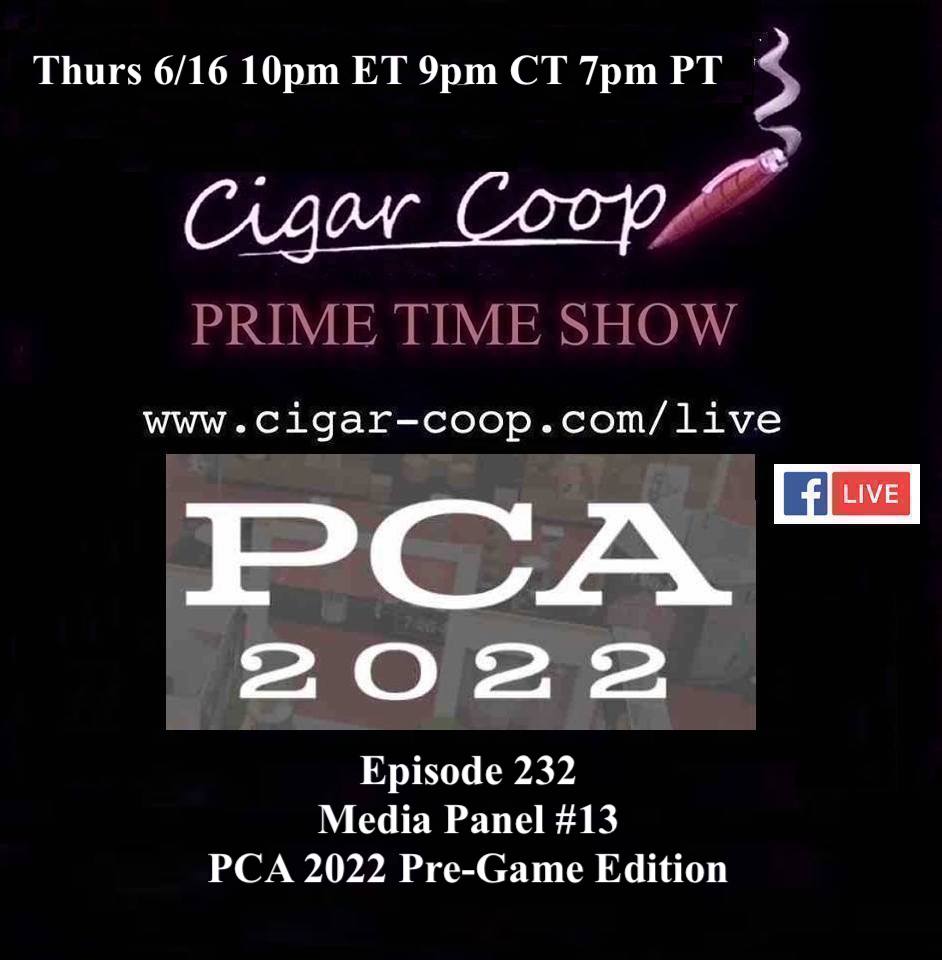 On Episode 232, it's our second installment of our 2022 PCA Pre-Game Series as well as our 13th Media Panel show.
Tonight, Coop and Aaron will be joined by Bear Duplisea, Ben Lee, Erron Nielsen, and Eric Guttormson of Cigar Dojo. We'll give our insights on the various happenings leading into the 2022 PCA Trade Show.
Plus we will have our Live True, Cattle Baron Steak Question, and Dunbarton Tobacco & Trust Industry Deliberation segments!
Tune in live at 10pm Eastern/7pm Pacific START TIME on our Facebook page. If you miss us, you can catch Prime Time at any time You can catch us on Google Play Music, iTunes, Podbean, YouTube, Odysee, or Rumble.