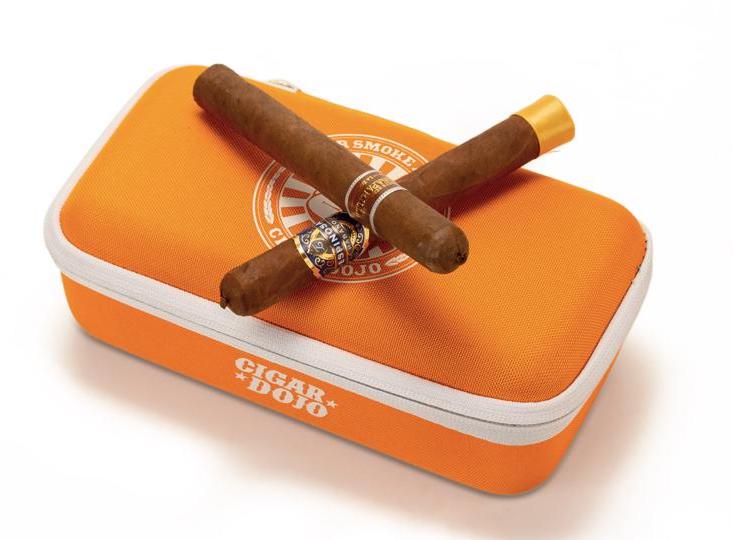 2022 marks the 10th anniversary for both Espinosa Premium Cigars and online social community Cigar Dojo. To commemorate the occasion, the two are joining forces to release a Cigar Dojo branded Travel Kit. The Travel Kit includes ten cigars featuring both the Espinosa Habano and Sensei's Sensational Sarsaparilla blends released for the first time in a 6 x 48 Rabito vitola. Neptune Cigars will be the exclusive retailer carrying the Travel Kit.
The Rabito is a signature vitola from Espinosa that is known for its twisted pig-tail cap. The Travel Kit features five Espinosa Habano Rabito and five Sensei's Sensational Sarsaparilla Rabito cigars. The Travel Kit unit is a travel humidor that features a more lightweight, durable material than the traditional hard plastic case. A total of 1,000 Travel Kits were produced.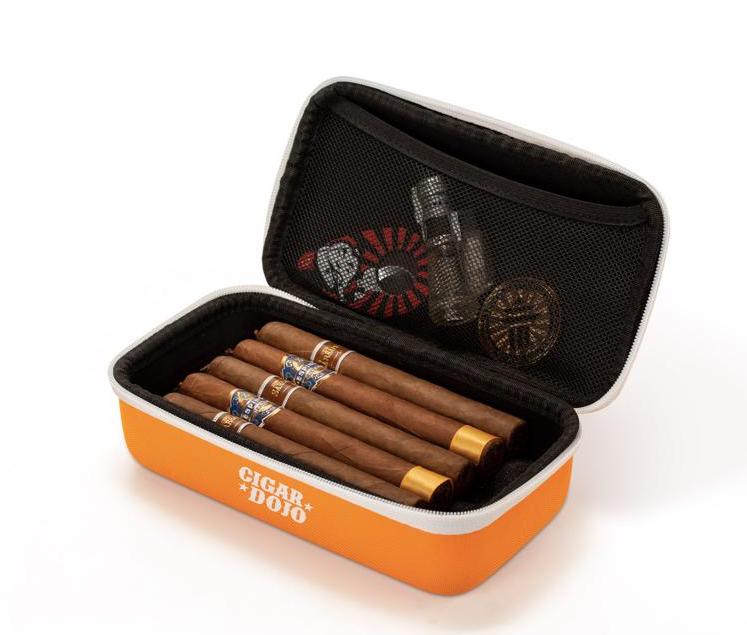 The Espinosa Habano features an Ecuadorian Habano wrapper over Nicaraguan binder and fillers. The cigar (in the No. 4 size) won El Oso Fumar Takes' Cigar of the Year in 2017, and the prior iteration was also Cigar Dojo's #1 Cigar of the Year in 2012.
Sensei's Sensational Sarsaparilla made its debut in 2014 as a single-store release that was the first project Espinosa did with Cigar Dojo. Last year, Sensei's Sensational Sarsaparilla was brought back as an ongoing limited national release. The blend features a Mexican San Andres wrapper over a Nicaraguan binder and filler.
In a press release Eric Guttormson, owner of Cigar Dojo, commented, "The Espinosa Habano has always been one of my favorite cigars, and the Sarsaparilla is a legendary Dojo blend. For our 10th year, we really wanted to highlight these two cigars with a very special 6″ x 48 Rabito vitola."
The Travel Kits have an MSRP of $109.00 and will go on sale on June 17, 2022, at Neptune Cigars.
Photo Credits: Espinosa Cigars/Cigar Dojo