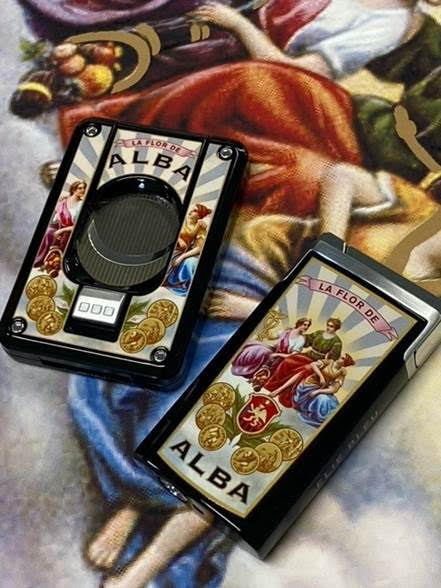 At the 2022 Premium Cigar Association (PCA) Trade Show in Las Vegas, Nevada, Elie Bleu will introduce three design editions to its J-15 cigar lighter and EBC-4 cigar cutter collection based on the company's Flor de Alba design. The Flor de Alba design features classic Cuban-style artwork. The design has been a part of several Elie Bleu humidor offerings for over two decades.
The Elie Bleu Alba design will be available on J-15 cigar lighters and EBC-4 cutters in three lacquer finishes (black, blue, and red). The new designs for the J-15 and EBC-4 will coordinate with Alba humidors and Alba ashtrays.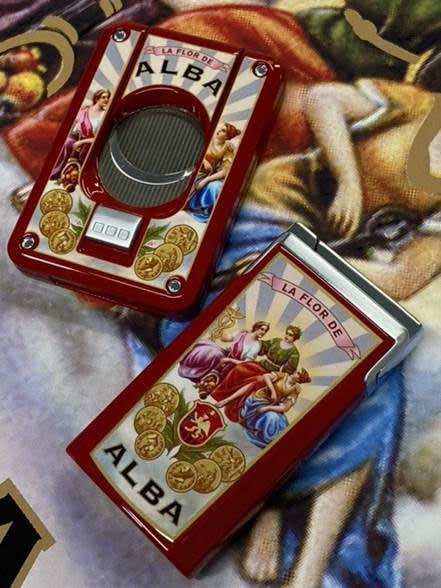 The EBC-4 cutter features surgical stainless steel blades, an open auto system, UV durable lacquer, and a tobacco portal. Meanwhile the J-15 features a slide cap dust resistance ignition system, easy-adjust fuel system, and a fuel window with monitor.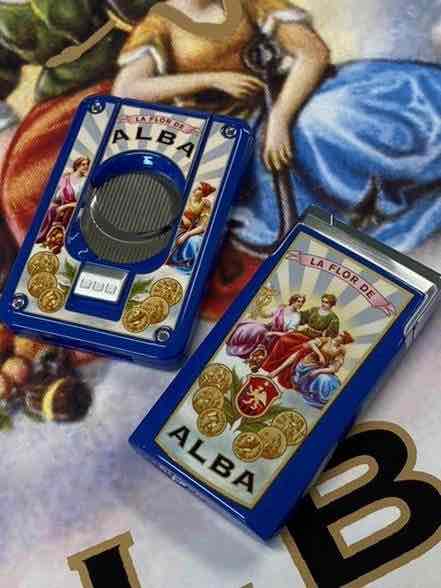 Each of the EBC-4 cutters have a suggested retail price of $230.00 while the J-15 lighter has a suggested retail price of $240.00. The new Alba designs fo th EBC-4 and J-15 are expected to arrive at retailers in August, 2022.
Photo Credits: Elie Bleu