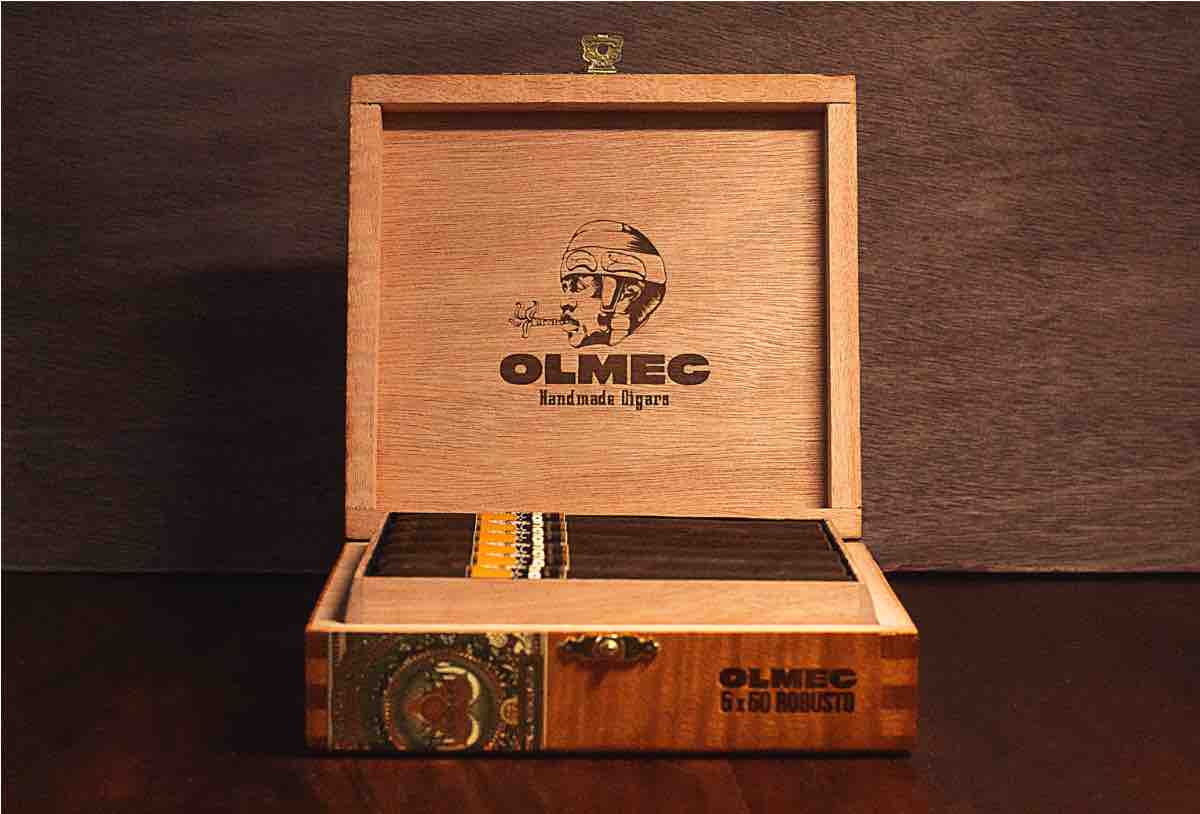 The Olmecs were one of the Americas' earliest civilizations. This year, Foundation Cigar Company will pay homage to this ancient civilization with the release of a new regular production line known as Olmec. It is being released in two blends: Claro and Maduro. The new line will make its debut at the 2022 Premium Cigar Association (PCA) Trade Show.
The Olmecs were a part of Mesoamerica culture and flourished between 1600 and 400 BCE. Foundation Cigar company reports they were the first to create mathematically precise pyramids and calendars, and among the first peoples to smoke cigars. The epicenter of the Olmec civilization is in the tropical lowlands of Veracruz, Tabasco, and San Andrés, Tuxtla. This is the same region that grows some of the finest San Andrès Negro wrapper tobacco. This seed variety is considered one of the oldest seed varieties in the world.
"I have admired the Olmec civilization since I first traveled to San Andrès to purchase tobacco back in 2006. This brand is unique on every level, from the blend to the packaging, and is a great addition to our portfolio," Foundation Master Blender Nicholas Melillo noted in a press release.
Both the Claro and Maduro wrappers come from the San Andres region with the maduro a darker, stronger version. It is fermented slowly at low temperatures to preserve the natural oils that give flavor. Both blends incorporate Nicaraguan binder and filler tobaccos. The fillers come from the Estelí and Jalapa valleys. After fermentation, these filler tobaccos are bale-aged for three years before arriving on the production floor.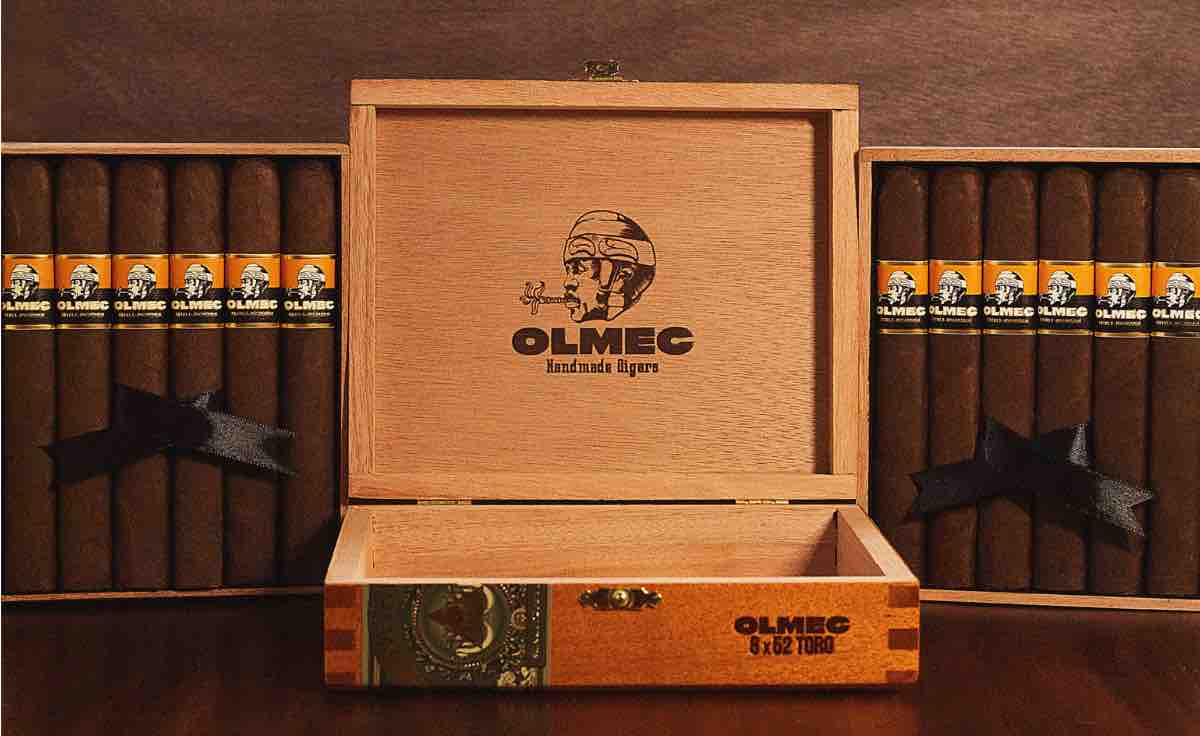 The Claro and Maduro versions of the Olmec are offered in five sizes (Corona Gorda, Robusto, Toro, Grande, and Double Corona). Each is presented in 12-count boxes.
The 2022 PCA Trade Show opens July 9, 2022, in Las Vegas, Nevada. The Olmec is scheduled to ship in the late summer/ early fall timeframe.
At a glance, here is a look a the Olmec line
Blend and Origin
Wrapper: San Andres (Claro or Maduro)
Binder: Nicaraguan
Filler: Nicaraguan
Country of Origin: Nicaragua
Factory: Tabacalera AJ Fernandez Cigars de Nicaragua SA
Vitolas Offered
The following sizes are offered in both the Claro and Maduro blends. Pricing is the same for both blends.
Corona Gorda: 5 1/2 x 48 (SRP $12.50 per unit/ $150.00 per box)
Robusto: 5 x 50 (SRP $13.50 per unit/$162.00 per box)
Toro: 6 x 52 (SRP $14.50 per unit/$174.00 per box)
Grande: 6 x 60 (SRP $15.50 per unit/$186.00 per box
DBL Corona: 7 x 52 (SRP $16.50 per unit/$192.00 per box