For as long as I have been coming to the Premium Cigar Association (and its predecessor IPCPR Trade Show), Kristoff Cigars has been a staple at the Trade Show. Some years are busier years than others in terms of new product, but each and every year Kristoff is one of the booths I look forward to visiting. This year certainly was one of the busier ones – in terms of both traffic (hey, we photobombed our friends at HBTC in the booth shot) and new products. This year the new products had both a personal and business touch. There was a new regular production line, a PCA Exclusive line, and a line extension. At the same time, all three of these lines continue to show that Kristoff is very healthy when it comes to delivering innovative products.
The new regular production line is the Kristoff Guardrail. This is a line that is personal to Kristoff President and founder Glen Case. About 2 1/2 years ago, he was involved in a very serious motorcycle accident where he hit a guardrail on the road at 65 mph. The accident had pretty much been a secret until this year's trade show. Case had a long road to recovery, and believes a guardian angel was looking out for him. As a way of making lemonade out of lemons, Case created the Kristoff Guardrail line.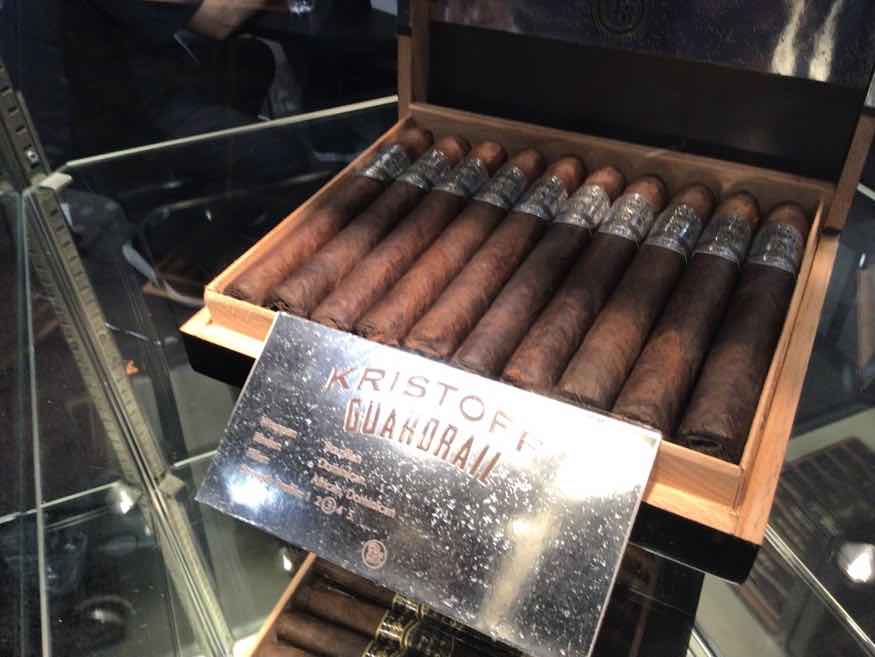 Kristoff Guardrail is one of the most innovative products to date. The fillers include a tobacco from the Burma Valley of Zimbabwe that Case says he believes could be one of a kind (in general, it's rare to have African tobaccos used as filler). The remainder of the blend consists of a Brazilian Arapiraca wrapper, Dominican binder, and additional Dominican tobaccos used in the filler. The cigar comes in three sizes: Robusto, Matador (Toro), and Churchill – each presented in 20-count boxes. The bands contain guardian angels on the back. This cigar is expected to hit shelves this fall.
The Kristoff PCA 2022 Signature Series is the exclusive cigar being offered to PCA attendees. The cigar is a 6 1/4 x 60 box-pressed perfecto that features a Connecticut Broadleaf wrapper over a Dominican binder and a combination of Dominican and Nicaraguan tobaccos. Kristoff doesn't do a lot of box-pressed cigars and in recent years has mostly reserved the box-pressed offerings for more limited offerings such as TAA and Event cigars.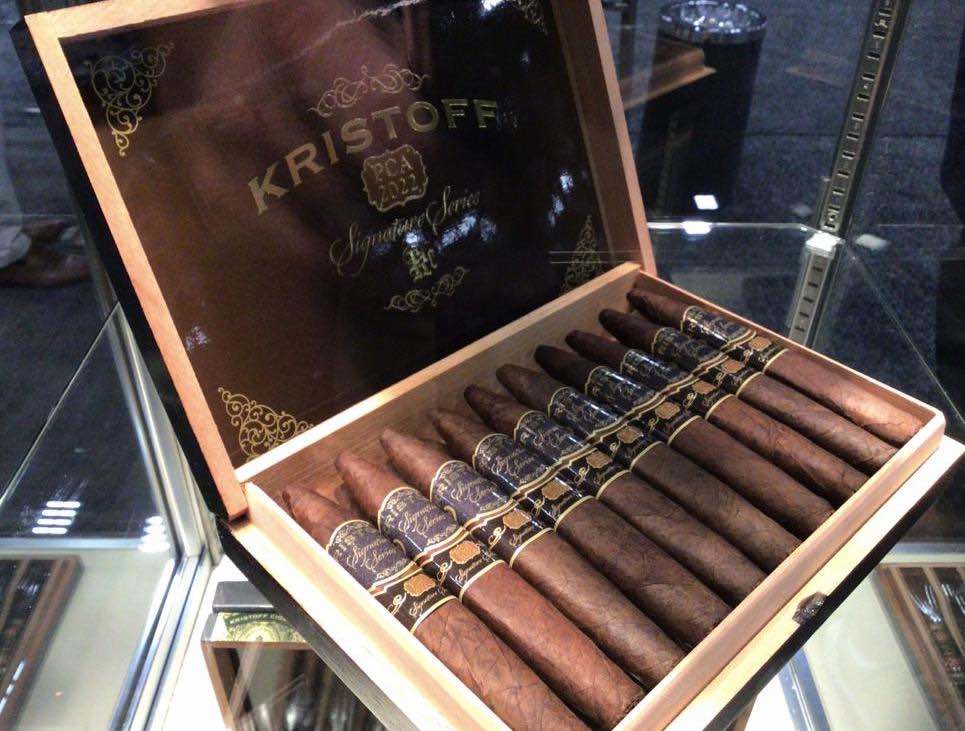 This is the third installment of the signature series, joining the Glen Case Signature and the JT Signature Series. The latter is also a box-pressed cigar that started out as an event-only cigar.
Finally, the Kristoff Cameroon line is getting a 4 x 49 Belicoso. This is a unique size in itself.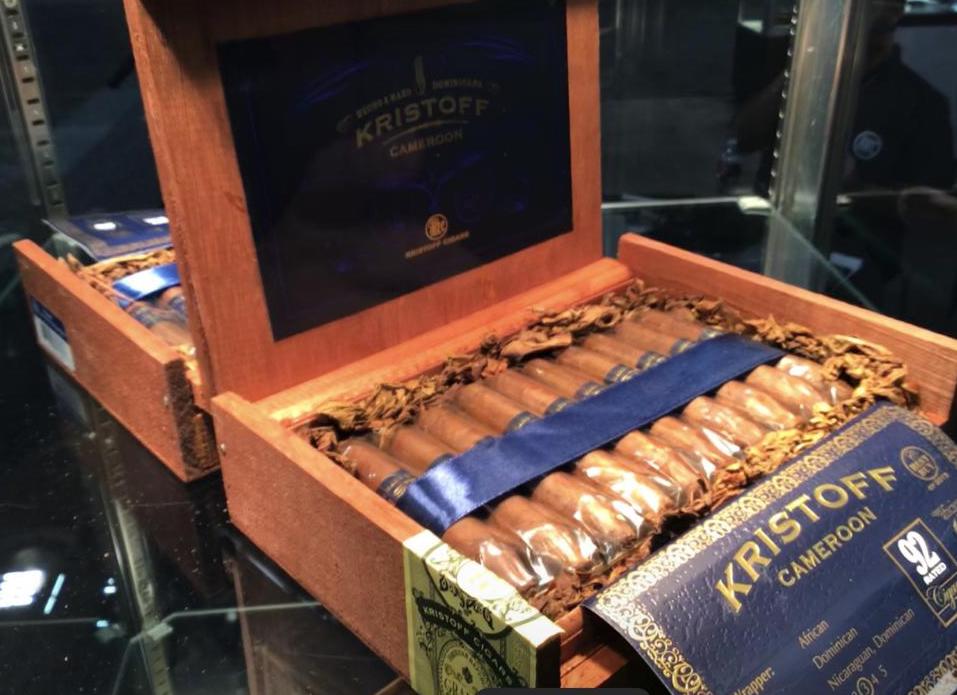 Interview with Glen Case, President of Kristoff Cigars
Due to age restrictions, you will need to click on Watch on YouTube.
Product Reports
Photo Credits: Cigar Coop