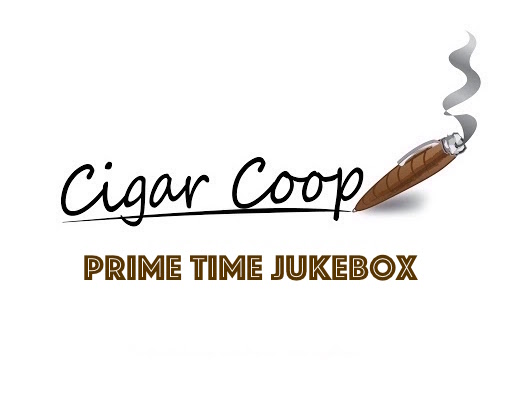 On Prime Time Jukebox Episode 72, it's our third installment of "The Alphabet Series" – a series of shows where we cover songs devoted to a particular letter. Today we go with the letter "C". Our goal with this show is to use this opportunity cover a number of genres, bands, deep cuts, decades and records.
For this show, Dave smokes the Mi Querida Triqui Traca 448 while Coop smokes the Casa Magna Colorado Robusto.
Note: Due to age restrictions, you may need to click on "Watch on YouTube" below:
As always you can follow along with our Spotify Playlists:
References
Prime Time Jukebox – the podcast that pairs music with cigars. You can catch us on Google Play Music, iTunes, Podbean, YouTube, Odysee, and Rumble.