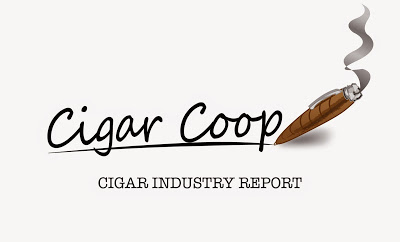 The Cigar Industry Report is a one-stop place to catch up on the activity here at Cigar Coop. It is a combination of the news reports, cigar reviews, and assessment updates we do throughout the week. In addition, each week we will look back at Cigar Coop history. Look for this report every Saturday morning at 8am Eastern Time.
Cigar Industry Report: Edition 492 (7/2/22)
The Headlines
Tim Ozgener Returns to Cigar Industry
After nearly a 12 years out of the industry, Tim Ozgener is coming back. He announced the formation of Ozgener Family Cigars and he is now a partner in Crowned Heads. We've got the details here of his return, first release, and second release.
Meerapfel Announces Initial Release
The initial release from the Meerapfel family's new cigar company will be Master Series. The first installment will be the Richard. We have the details here.
La Flor Dominicana to Release Solis
La Flor Dominicana announced the first blend done by next generation cigar maker, Litto Gomez Jr – the La Flor Dominicana Solis. It is an ongoing limited production release that will debut at PCA 2022. More details here.
Oliva Cigar Company Announces Relaunch of Cuba Aliados
Last year Oliva Cigar Company acquired three brands from the Reyes family. One of those brands was Cuba Aliados. This week Oliva announced details of the relaunch of the brand. It includes a limited edition line made by Ernesto Perez-Carrillo and a core line made at the Eiroa's Aladino factory. We've got more information here.
Groundbreaking on Arturo Fuente Nicaraguan Factory Begins
After four-plus years of announcing plans to build a factory in Nicaragua, Arturo Fuente has commenced the process. Our article is here.
The News
Product News
Other News
Legislative News
Cigar Reviews
Assessments
Agile Cigar Reviews
The Smoking Syndicate
Features and Blog
Feature Story
The Blog
Prime Time Podcasts
Prime Time Show
Prime Time Special Edition
Prime Time Jukebox
Upcoming Schedule
7/4 Prime Time Jukebox Episode 74: Rolling Stone Top 500 Songs Part 6: 200 to 151
7/21: Prime Time Episode 235: Eddy Guerra, Davidoff
TBA: Prime Time Jukebox Episode 124 TBD
On This Date…
On this date July 2nd…
Jul 2,.2011: We re-posted a press release on the Torano Loyal.
Jul 2, 2012: It was the last day we missed a day of publishing content on Cigar Coop!
Jul 2, 2013:  We previewed theFlor de las Antillas 6 x 60, a shop exclusive to Binny's Beverage Depot in Illinois.
Jul 2, 2013: We assessed the Viaje Secret Sauce.
Jul 2, 2013: We reported on La Aurora's Adds box-press extensions to the Guillermo Leon and Fernando Leon lines.
Jul 2, 2013: We previewed CAO Flavours American Slyce.
Jul 2, 2014: We reported Quesada Oktoberfest 2014.
Jul 2, 2014: We assessed the Nat Sherman Sterling.
Jul 2, 2014: We previewed the Ashton Symmetry.
Jul 2, 2014: We previewed the J. Fuego Heat Corojo.
Jul 2, 2014: We previewed the Chubbys Boss by Cuban Stock Cigar Company.
Jul 2, 2015: We reported on the D'Crossier Selection 512 Lancero.
Jul 2, 2015: We reported on the La Mission du L'Atelier
Jul 2, 2015: We assessed the Gran Habano Gran Reserva #5 2011 Gran Robusto
Jul 2, 2015: We reported on the Davidoff Nicaragua Mini Cigarilloso
Jul 2, 2016: We assessed the La Galera Connecticut Chaveta by IndianHead Cigars
Jul 2, 2016: We reported on Trade Associations requesting a delay for Effective Date of FDA Regulations
Jul 2, 2016: We reported on the RoMa Craft Tobac CroMagnon Monolith
Jul 2, 2016: We published Cigar Industry Report: Volume 5, Number 32 (7/2/16)
Jul 2, 2017: We reported on Debonaire packaging updates
Jul 2, 2017: We reported on the Debonaire Daybreak
Jul 2, 2017: We reported on the Dunbarton Tobacco & Trust's Todos Las Dias
Jul 2, 2017: We reported on the Dunbarton Tobacco & Trust Muestra de Saka Nacatamale
Jul 2, 2017: We published 2017 IPCPR Pre-Game Report Part 2: The Trends to Watch
Jul 2, 2018: We reported on the Drew Estate Isla del Sol Maduro and Isla del Sol Sun Grown Gordito
Jul 2, 2018: We reported on the Southern Draw Cedrus – The Hogan
Jul 2, 2019: We published IPCPR 2019 Post Game Report: Day Three
Jul 2, 2019: We published the feature story Tales from a Decade of IPCPR – 2012
Jul 2, 2020: We assessed the  Crux Epicure Maduro Gordo
Jul 2, 2020: We reported on the VegaFina Gran Reserva 2020
Jul 2, 2020: We published The Blog: Summer of '20 "The Big Board" (7/2/20) – Slight Increase on Announcements
Jul 2, 2021: We reported on the La Palina KB
Jul 2, 2021: We reported on the All Saints St. Francis Colorado
Jul 2, 2021: We reported on the 7-20-4 Hustler Five & Dime
Jul 2, 2021: We reported on the All Saints Dedicación Habano
Jul 2, 2021: We reported on the full launch of the Jake Wyatt Lithium
Jul 2, 2021: We reported on E.P. Carrillo La Historia Parientes