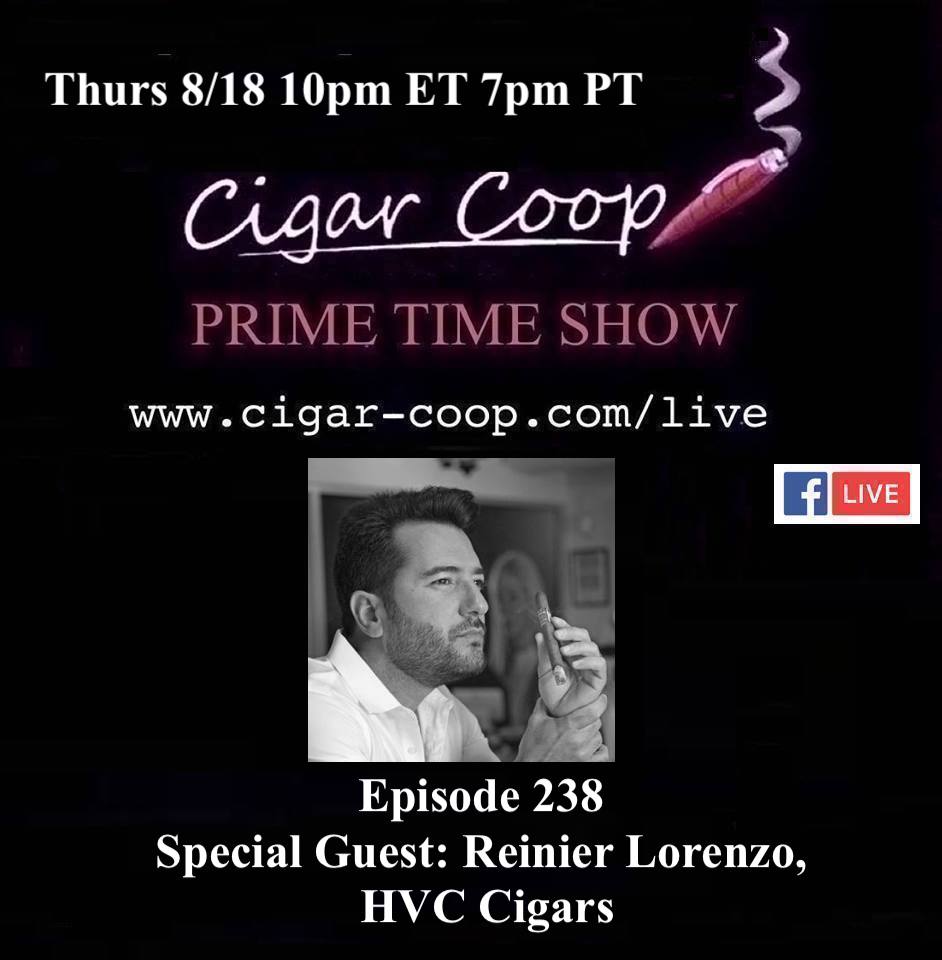 On Episode 238 of the Prime Time Show, we welcome Reinier Lorenzo of HVC Cigars back to the show. It's been a while since we caught up with Reinier and a lot has happened. He has recently opened up a factory, taken control of his distribution, and worked on many exciting projects. We'll get alll of the details of these happenings.
Plus we will have our Alec Bradley Live True segment, Cattle Baron Steak Question of the night, Sopranos, and Dunbarton Tobacco & Trust Deliberation segments.
Tune in live 10pm Eastern/7pm Pacific START TIME on our Facebook page. If you miss us, you can catch Prime Time at any time You can catch us on Google Play Music, iTunes, Podbean, YouTube, Odysee, or Rumble.