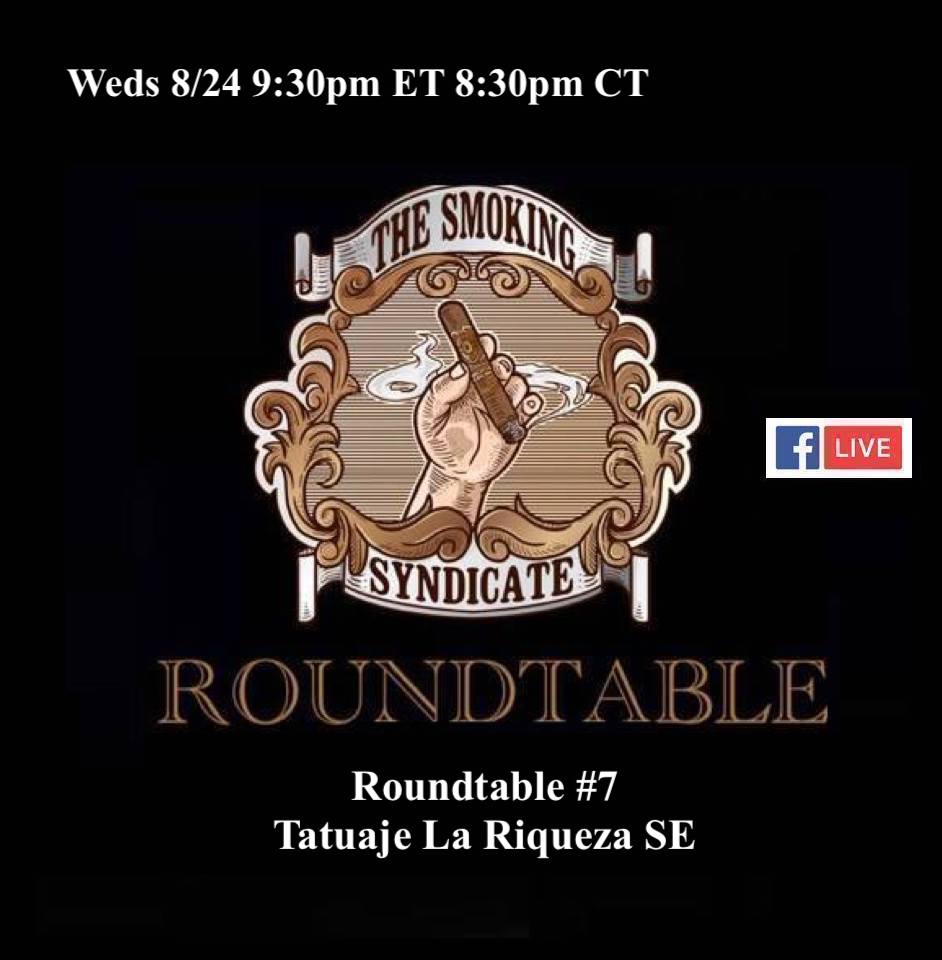 Tonight the Cigar Coop Coalition resumes its Roundtable and smokes the Tatuaje La Riqueza SE.
The Tatuaje La Riqueza SE is a limited edition cigar that was showcased at the 2021 Premium Cigar Association (PCA) Trade Show and made its debut earlier this year. It's a modified blend of the famed La Riqueza blend. Tonight Ben, Bear, Erron, and Coop will weigh in and see how this cigar stacks up.
This will be live-streamed off The Smoking Syndicate Facebook page. A condensed version will be packaged after the show as well on YouTube and on our podcast network. Broadcast time is 9:30pm Eastern time, 8:30pm Central time.