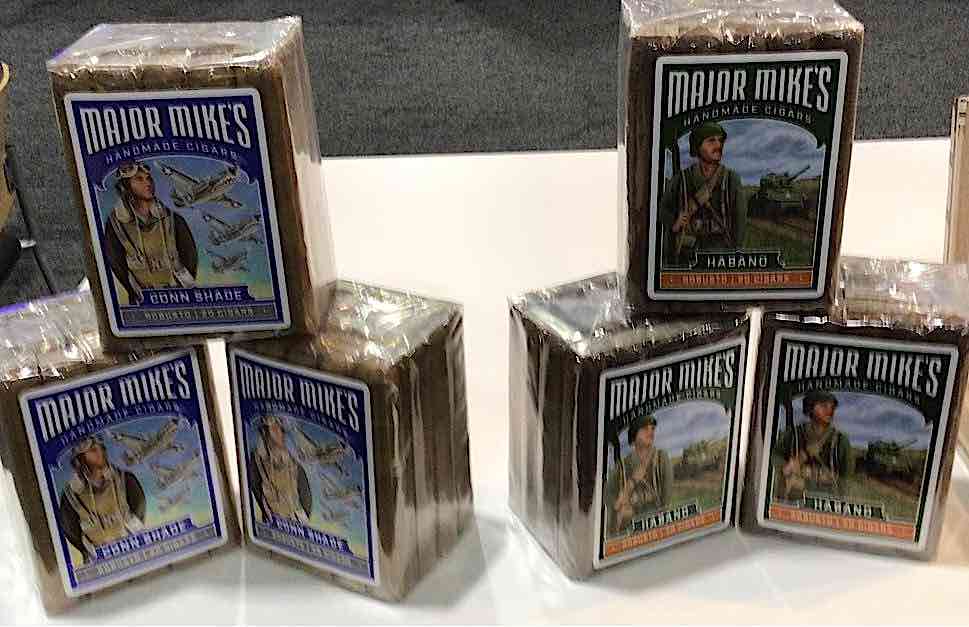 At the 2022 Premium Cigar Association Trade Show, Dapper Cigar Company introduced a new economy offering known as Major Mike's.
Major Mike's is named for Dapper Cigar Co. found Ian Reith's father, whose name was Mike. Mike was a Major in the Air Force, and he enjoyed inexpensive Connecticut Shade Cigars. According to Reith, the Dapper portfolio did not have an economy bundle offering in the portfolio, so Major Mike's fills the goals.
The Major Mike's comes in two wrapper options – a Ecuadorian Connecticut Desflorado and an Ecuadorian Habano. Both cigars utilize a Honduran binder, and the fillers are proprietary, some coming from the scraps of Dapper's production.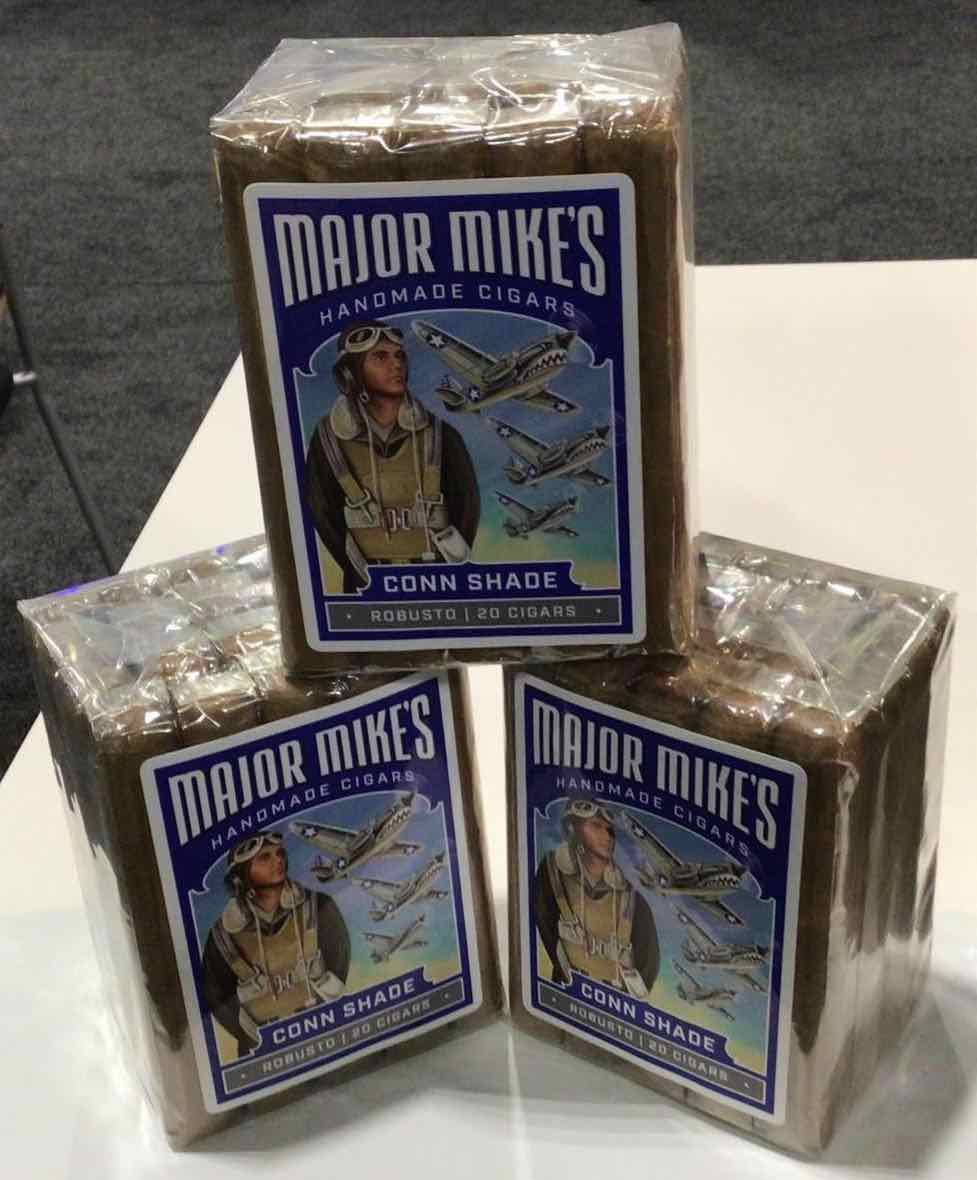 Both blends come in 20-count cellophane bundles in the following sizes: Robusto (5 x 50, $64.80 SRP /bundle), Toro (6 1/8 x 52, $70.80 SRP/bundle), Double Corona (6 3/4 x 54, $79.20 SRP/bundle), and Gordo (6 x 60, SRP $81.60/bundle). Production comes from the Nicaragua America Cigars, S.A. (NACSA) in Estelí, Nicaragua.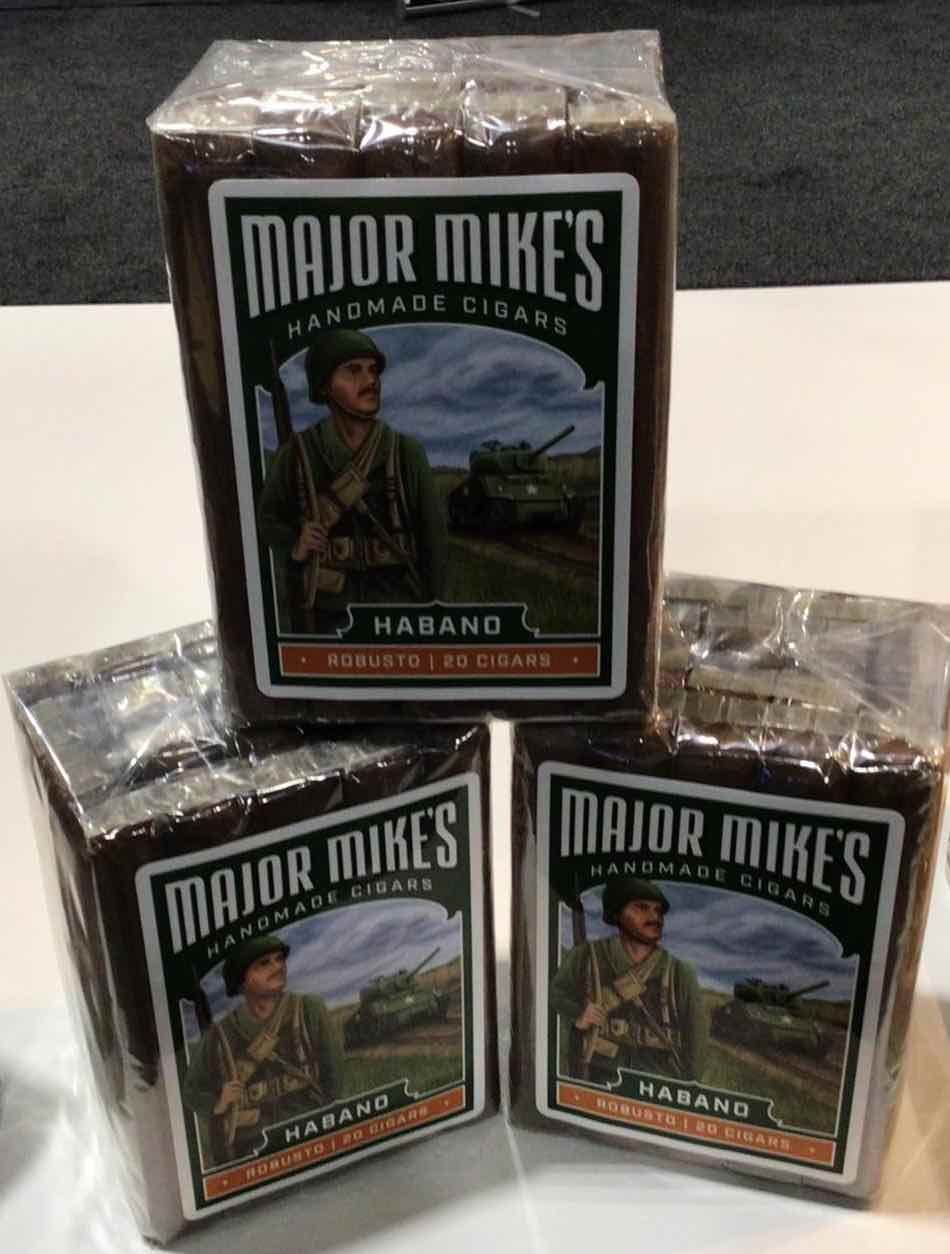 Major Mike's should be arriving at retailers this summer.
At a glance, here is a look at Major Mike's by Dapper Cigars:
Major Mike's Connecticut Shade
Wrapper: Ecuador / Connecticut desflorado / CASJUCA / A.S.P.
Binder: Honduras/ Jamastran Valley/ Undisclosed/ Undisclosed
Filler: Proprietary Mixed Filled
Country of Origin: Nicaragua
Factory: Nicaragua America Cigars, S.A. (NACSA)
Robusto: 5 x 50
Toro: 6 1/8 x 52
Double Corona: 6 3/4 x 54
Gordo: 6 x 60
Major Mike's Habano
Wrapper: Ecuador / La Luchita / Cuban Seed Habano / Oliva Tobacco Co
Binder: Honduras/ Jamastran Valley/ Undisclosed/ Undisclosed
Filler: Proprietary Mixed Filled
Country of Origin: Nicaragua
Factory: Nicaragua America Cigars, S.A. (NACSA)
Robusto: 5 x 50
Toro: 6 1/8 x 52
Double Corona: 6 3/4 x 54
Gordo: 6 x 60
Photo Credits: Erron Nielsen for Cigar Coop