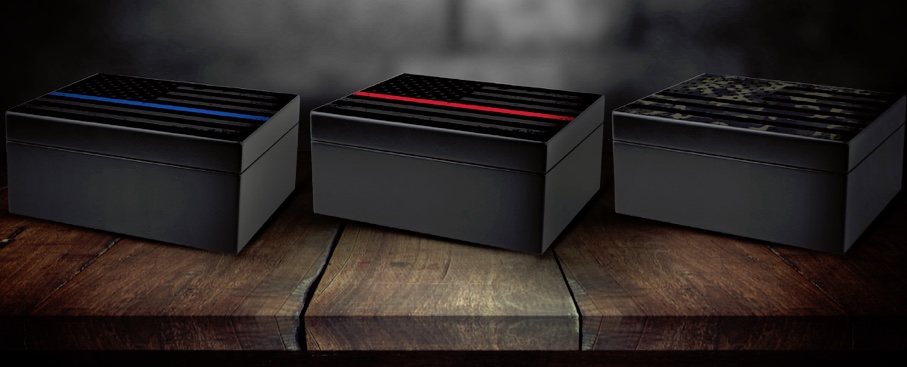 At the 2022 Premium Cigar Association (PCA) Trade Show, Quality Importers Trading Company launched a new collection under its Humidor Supreme brand known as the Humidor Supreme Porto First Responder Series.  This humidor series features designs that pay homage to firefighters, police, and armed forces.
Each humidor has a design printed in-house at Quality Importers' graphic design/printing facility known as The Swag Bunker. For Firefighters there is a humidor with a thin red line design, for police there is a humidor with a thin blue line, and for armed forces there is a humidor with a camouflage flag. Each design is imprinted on a Humidor Supreme Porto humidor.
Each the three First Responder Humidor Supreme Porto humidors measure 12 1/2: x 8 3/4″ x 4 1/2." The units have 40 to 70 cigars. They come with a humidification unit, and hygrometer. Each unit has a cedar lined interior, Spanish cedar divider and has gold-plated hinges.
Pricing for each of each of the Humidor Supreme Poro First Responder humidors is $139.99. The units are expected to ship in the September timeframe.
Photo Credit: Quality Importers Trading Company