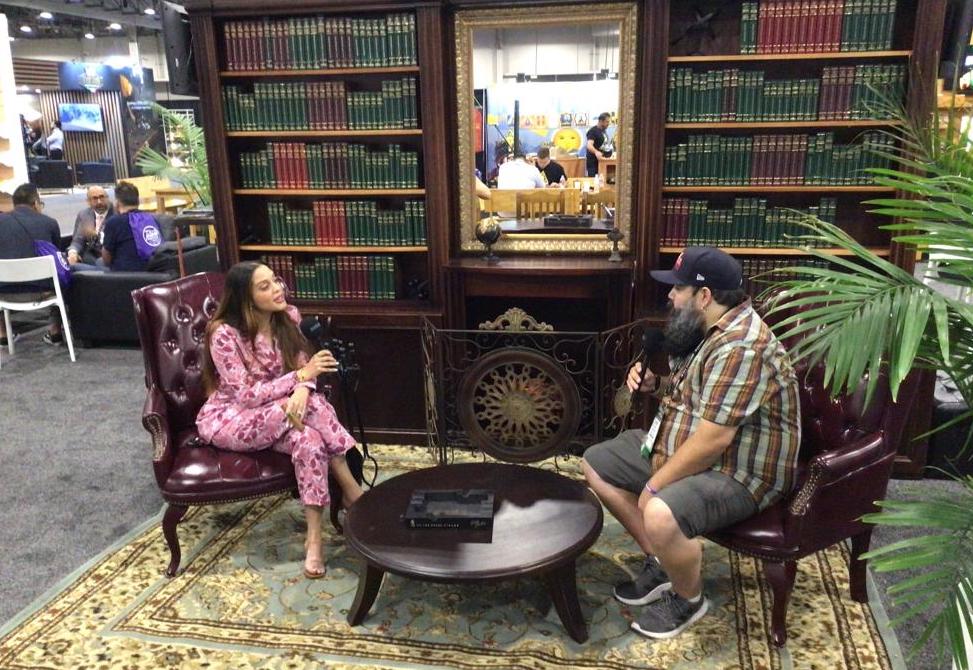 De Los Reyes Cigars did not have any new product at the 2022 Premium Cigar Association (PCA) Trade Show.  We interviewed company President Nirka Reyes to find out what the company has been up to. In addition to running the De Los Reyes cigar brand, Nirka heads up a tobacco processing operation that includes the De Los Reyes factory located in Santiago, Dominican Republic. That factory makes a host of third-party brands – and several of them were part of the De Los Reyes booth at PCA 2022. This year it included Debonaire House, Patoro Cigars, Topper Cigars, and a new addition to the booth – Casa de Suenos cigars.
Of its own brands, De Los Reyes is still focusing on its Saga and Don Julio brands. Nirka told us they generally release a new cigar only when they are satisfied they have the tobacco to use.
Finally, we typically don't get involved in talking about booth layouts, but a lot has been made that this is the last year of the current Reyes booth. The Reyes booth essentially has two main features – a library that is used for the De Los Reyes brand; and for the other companies in the booth, the remaining space modeled after the De Los Reyes factory (which features signature pastel colors). This will be a booth that will be missed by me personally.
Interview with Nirka Reyes; President, De Los Reyes Cigars
Due to age restrictions, you will need to click on Watch on YouTube to watch this video:
Photo Credits: Erron Nielsen for Cigar Coop