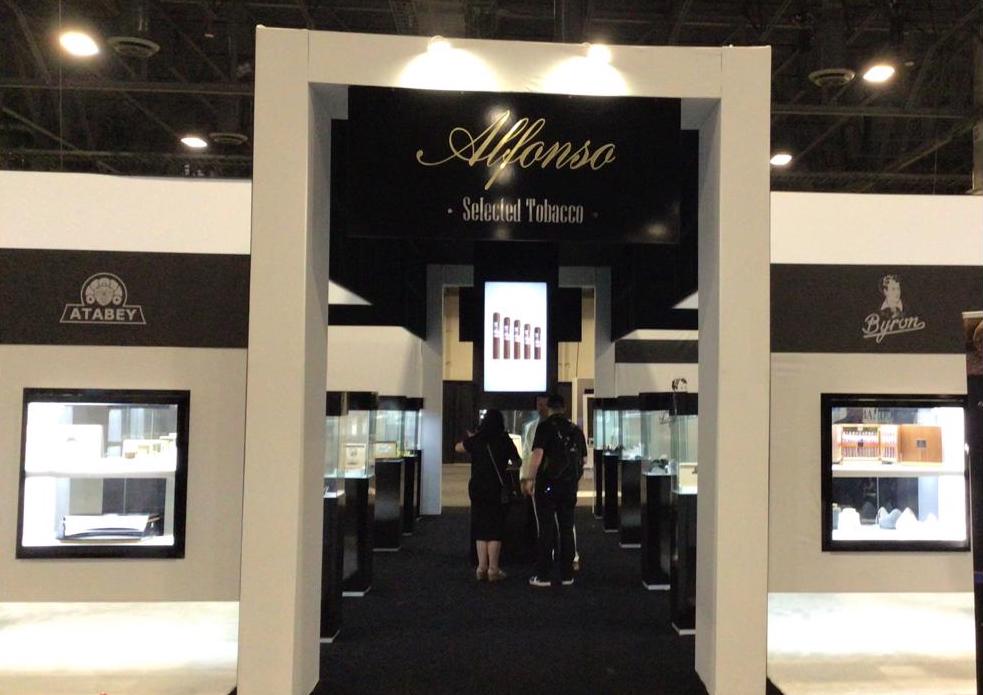 At the 2022 Premium Cigar Association (PCA) Trade Show, Selected Tobacco unveiled its biggest portfolio expansion since the brand first appeared at the 2012 IPCPR Trade Show in Orlando, FL. There are two new brands, several new lines, and some ultra-premium humidor offerings. The brands of Selected Tobacco are ultra-premium luxury brands. Selected Tobacco had a booth worth of being the home for such brands at the PCA Trade Show. Some called it a museum or an ultra-premium showroom. One can also make the argument that it was a combination of both. If you missed the Selected Tobacco booth and the products showcased in it, you truly missed something special at the Trade Show.
Prior to the 2022 Premium Cigar Association, Selected Tobacco and its U.S. distributor United Cigars was my selection for "The Company" at the Trade Show. Following the Trade Show, I would say both Selected Tobacco and United Cigars did not disappoint and actually exceeded my expectations.
The first new brand is called Alfonso, and it's named for brand owner Nelson Alfonso and his family. There is a new line under the brand that is making its debut this fall known as Alfonso Anejos. On Prime Time Episode 234, Alfonso described the Alfonso Anejos as a hybrid between two other flagship pillars, the Atabey and Byron.  Alfonso Anejos is coming in six sizes. All of the sizes come in 25-count boxes. The cigars are also being packaged in two box options: dress and regular boxes. Retailers will purchase a "unit" for each size that will consist of one dress box and one regular box. There will only be 200 boxes produced in 2022. These will be targeted to the company's top tier accounts.  In addition, there will be some tube options being released. Pricing ranges from $29.99 to $49.99 SRP per cigar.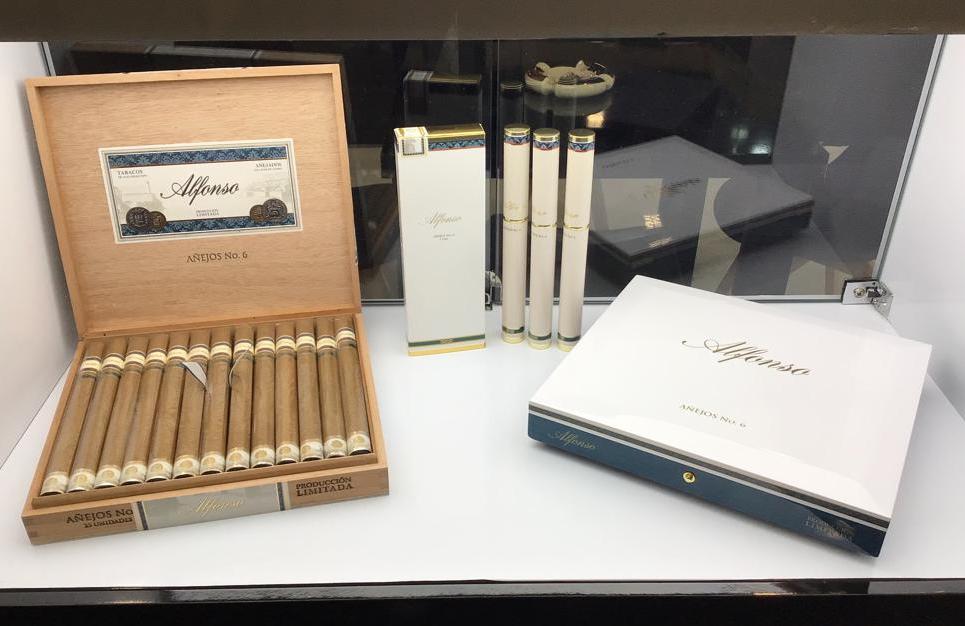 Selected Tobacco also previewed a second line under the Alfonso brand known as the Alfonso Gran Selección. This is slated for a 2023 release.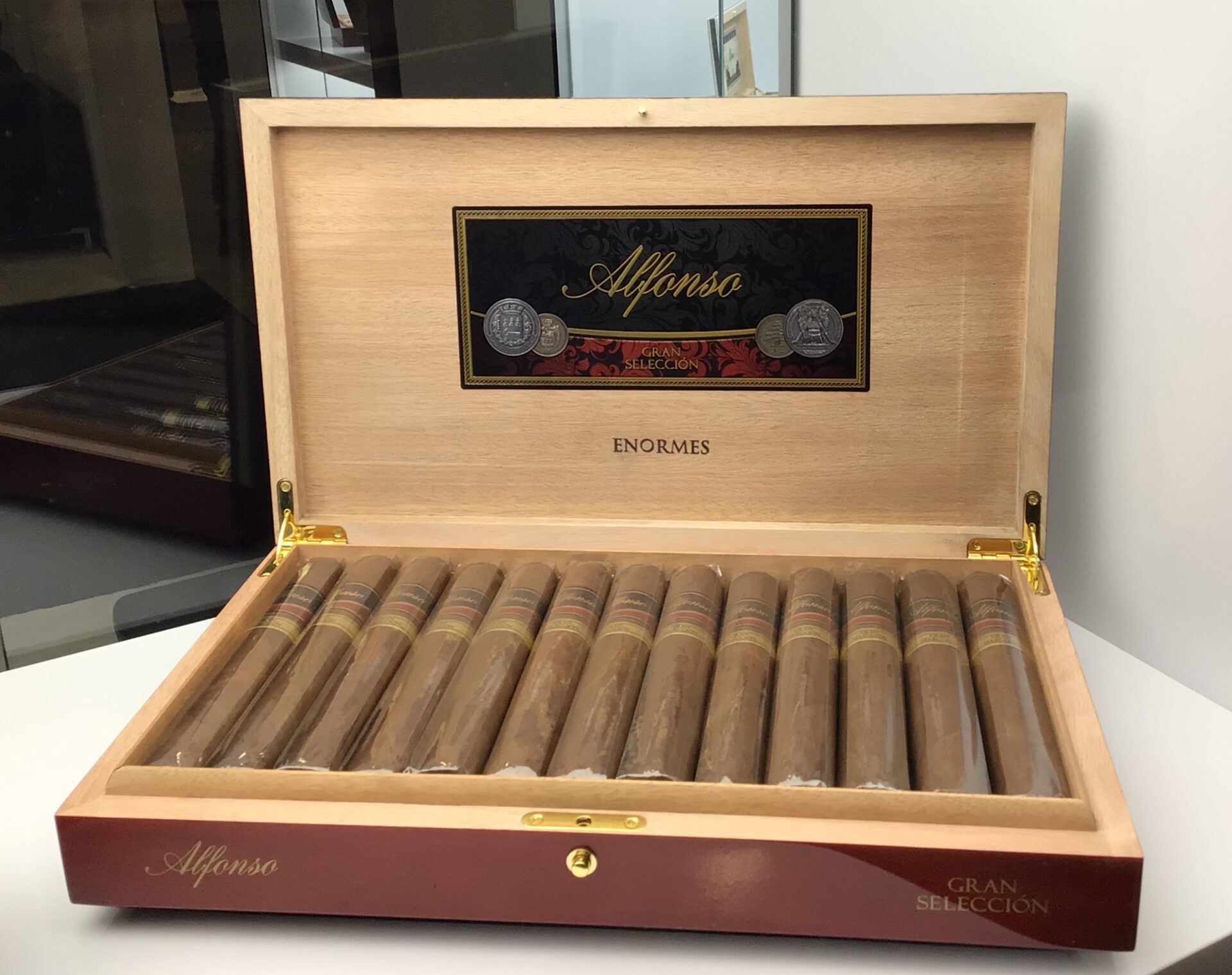 In addition, Selected Tobacco unveiled a second new brand named for Nelson Alfonso himself and known as Nelson. This is slated for a 2023 launch. The Nelson was described as an elevated Bandolero priced in the high teens and low twenties in terms of price point. The cigars are rolled and currently aging.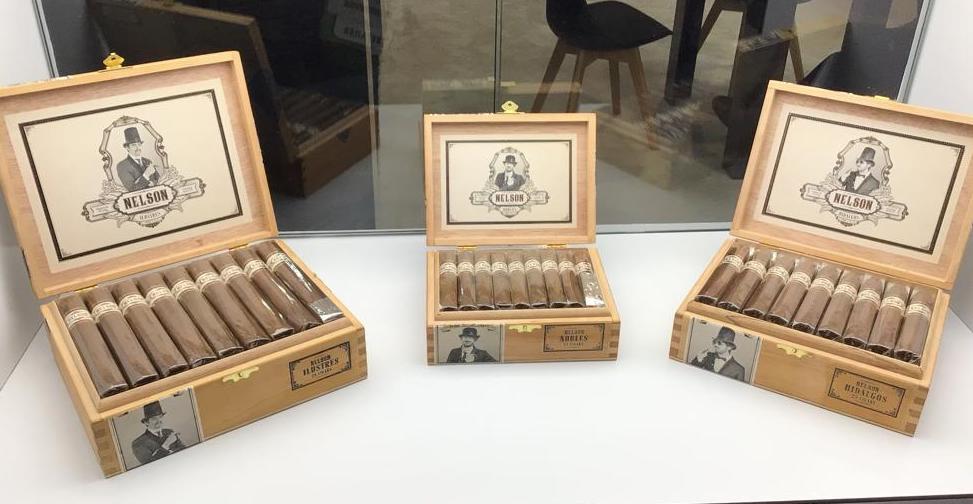 The Byron brand is receiving a fourth blend known as the Byron 1850.  It is described as an "amp'd up" offering under the Byron brand. While the details of the blend were not completely disclosed, the cigar does use an Ecuadorian wrapper and incorporates more Nicaraguan and Peruvian ligero. Oak is used in the aging room for these cigars. It will come in four ongoing production sizes, plus two sizes reserved for event sales. Pricing ranges from $42.00 to $75.00.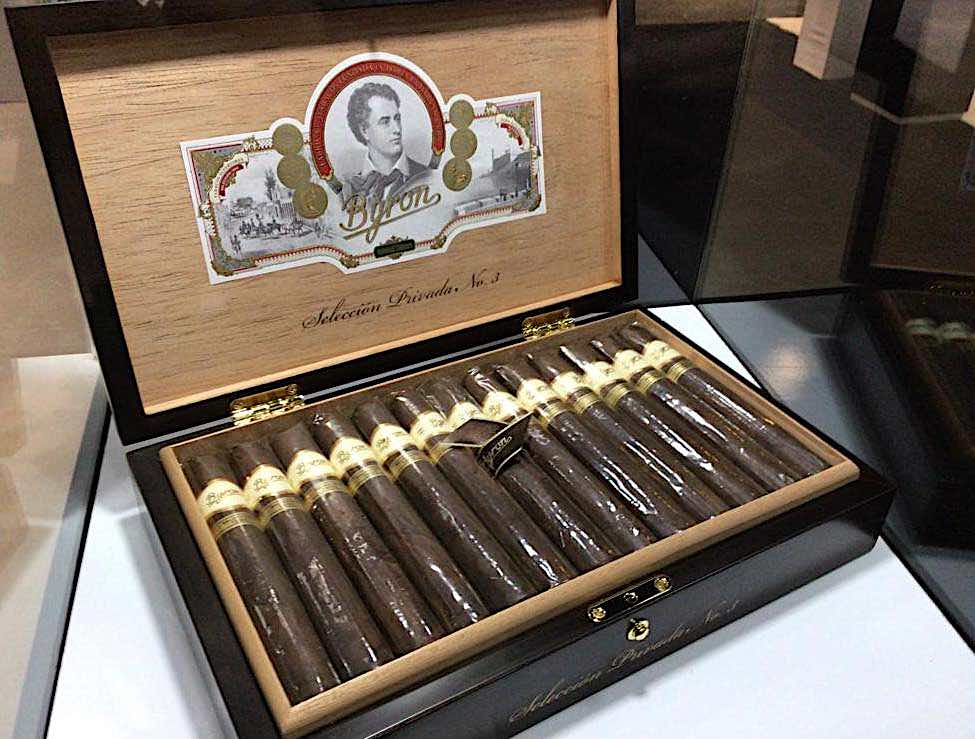 There is also a special Byron 19th Century Epique Poemas humidor designed by Nelson Alfonso. The Epique Poemas is a 7 x 54 vitola in the Byron 19th Century line. The humidor houses 30 cigars, but the unit ships with an additional 50-cigar refill bundle. The humidor itself is a gift-back to the retailers and will not come at an additional cost. The set will have a retail price of $2,960 SRP. A total of 200 units will be allocated by Selected to preferred retailers of United Cigars.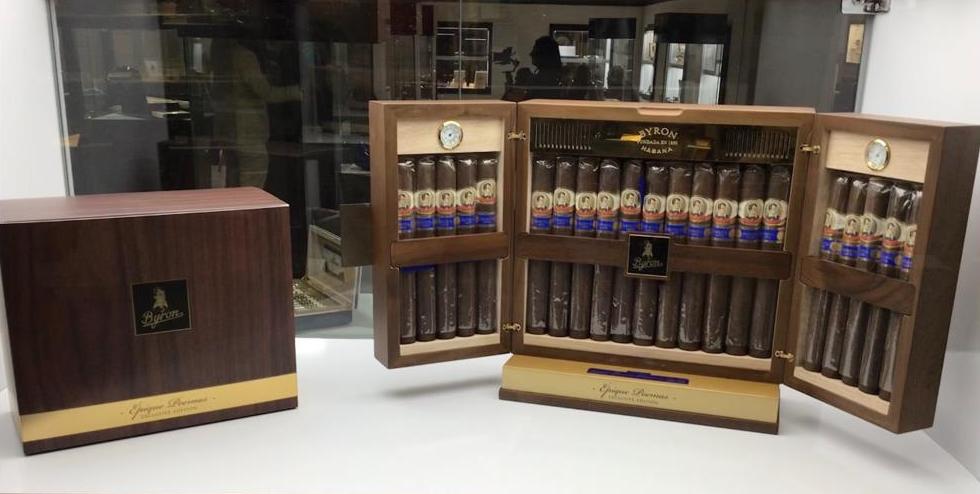 Finally there is the Atabey Complete Selection Humidor also designed by Nelson Alfonso. This contains 60 cigars with five cigars of each of the 12 Atabey vitolas.  It features sliding drawers in the front and sides as well as a compartment that can be opened from the top. The compartments have sub-compartments labeled with each vitola size. There also will be refill options available. A total of 250 humidors will be made. This is expected to be showcased at the 2023 Trade Show. The pricing has not been determined, but like the Epique Poemas humidor, the humidor will not be charged back to the retailers.
Interviews with the Alfonso Family and Oliver Nivaud
Due to age restrictions, you will need to click on Watch on YouTube to watch this video:
Product Reports
Photo Credits: Erron Nielsen for Cigar Coop