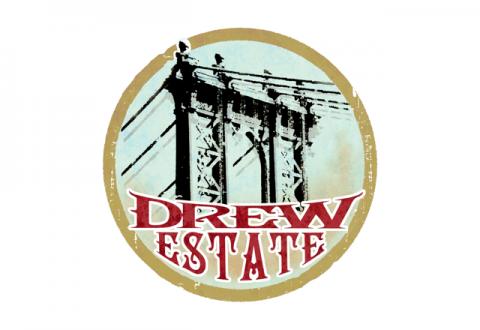 This week Drew Estate sent a letter to its trade partners indicating it is discontinuing 106 SKUs from its portfolio. Included in the list of discontinued SKUs, was the discontinuation of the La Vieja Habana and Undercrown Sun Grown lines.
On the company's September 28, 2022, Freestyle Live broadcast, Drew Estate President Jonathan Drew said the SKUs were discontinued because the products were underperforming or it was necessary to utilize some of the limited tobaccos for other/newer products. It was not ruled out that some of these products could be reworked and re-released down the road.
According to Drew Estate, the company will plan to fill some open orders from the discontinued product list as they await receipt of any remaining inventories from Nicaragua. On September 30, the company will cease taking orders from retailers on these products. While retailers are free to order these products until then, Drew Estate is not guaranteeing these orders will ship in their entirety due to the anticipated depletion of the inventory. Once supplies are exhausted, they will close any open orders beginning December 1st.
The following are highlights of what is being eliminated:
Undercrown Sun Grown (Full Line)
La Vieja Habana (Brazilian Maduro, Connecticut Shade, Cuban Corojo – Full Lines)
KFC Swamp Rat/Swamp Thang
Tubo, Short Panatela, and Petit Corona sizes of Liga Privada T52 and No. 9
Belicoso, Short Churchill, and Corona Pequeña sizes of Undercrown Maduro and Undercrown Shade
Piramide and Short Coronas across all Herrera Esteli blends
Acid Liquid, Nasty, One, Roam, Blondie Red, Earthiness, Safe
Eight Joya de Nicaragua SKUS including Joya Red Half Corona,
The following are the specific SKUs
Acid – 20 Robusto Tubo Display 5 x 5ct
Acid – Blondie Red Box 40ct
Acid – Collector Tin 14ct
Acid – Earthiness Box 24ct
Acid – Frenchies Shelf Sleeve 10 x 10ct
Acid – Frenchies Shelf Sleeve 10 x 5ct
Acid – Liquid Box 24ct
Acid – Nasty Box 24ct
Acid – One Box 24ct
Acid – Roam Box 10ct
Acid – Seven Wonders Sampler 7ct
Acid – Subculture – Accent A Town 24ct box
Acid – Subculture – Accent All City Box 24ct
Acid – Subculture – Accent B-More 410 Pack 10ct
Acid – Subculture – Accent Jay Street Posse Pack 10ct
Acid – Subculture – Accent Pilsen 20ct box
Acid – Subculture – Accent True Grit Box 10ct
Acid – Wafe Box 28ct
Ambrosia – Assortment Sampler 8ct
Ambrosia – Triple Corona Box 24ct
Ambrosia – Vann Reef Box 24ct
Herrera – Brazilian Maduro – Piramide Fino Box 25ct
Herrera – Brazilian Maduro – Short Corona Gorda Box 25ct
Herrera – Habano – Piramide Fino Box 25ct
Herrera – Habano – Short Corona Gorda Box 25ct
Herrera – Habano – Tubo Box 10ct
Herrera – Norteno – Piramide Fino Box 25ct
Herrera – Norteno – Short Corona Gorda Box 25ct
Herrera – Miami – Piramide Fino Box 10ct
Herrera – Miami – Short Corona Gorda Box 10ct
JDN – Antano Dark Corojo – Peligroso Box 20ct
JDN – Joya Cabinetta – Belicoso Box 20ct
JDN – Joya Cabinetta – Churchill Box 20ct
JDN – Joya Red – Half Corona Box 20ct
JDN – Joya Red – Half Corona Pack 25ct
JDN – Joya Silver – Ultra Box 20ct
JDN – Antano 1970 – Machito Box 20ct
JDN – Antano 1970 – Machito Pack 30ct
KFCC – Delfinas Box 18ct
KFCC – Kyotos Pack 10ct
KFCC – Hamhock Pack 10ct
KFCC – Swamp Thang – 4×32 Tins 50ct
KFCC – Swamp Thang – Sweet 4×32 Tins 50ct
KFCC – Swamp Rat – Pack 10ct
KFCC – Swamp Thang – Robusto Pack 10ct
KFCC – Swamp Thang – Toro Pack 10ct
Liga Privada – No. 9 – Assortment Sampler 5ct
Liga Privada – No. 9 – Petit Corona Box 24ct
Liga Privada – No. 9 – Short Panatela Box 24ct
Liga Privada – No. 9 – Tubo Box 10ct
Liga Privada – Other – Tubo Assortment Box 6ct
Liga Privada – T52 – Assortment Sampler 5ct
Liga Privada – T52 – Petit Corona Box 24ct
Liga Privada – T52 – Short Panatela Box 24ct
Liga Privada – T52 – Tubo Box 10ct
LVH – Brazilian Maduro – Belicoso D Box 20ct
LVH – Brazilian Maduro – Bomberito Tins 50ct
LVH – Brazilian Maduro – Bombero Box 20ct
LVH – Brazilian Maduro – Celebracion Nacional Box 20ct
LVH – Brazilian Maduro – Chateau Corona Box 20ct
LVH – Brazilian Maduro – Gordito Rico Box 16ct
LVH – Brazilian Maduro – Rothschild Luxo Box 20ct
LVH – Connecticut Shade – 4×32 Tins 50ct
LVH – Connecticut Shade – Belicoso D Box 20ct
LVH – Connecticut Shade – Bombero Box 20ct
LVH – Connecticut Shade – Celebracion Nacional Box 20ct
LVH – Connecticut Shade – Chateau Corona Box 20ct
LVH – Connecticut Shade – Gordito Rico Box 16ct
LVH – Connecticut Shade – Rothschild Luxo Box 20ct
LVH – Cuban Corojo – Belicoso D Box 20ct
LVH – Cuban Corojo – Bombero Box 20ct
LVH – Cuban Corojo – Bombero Shelf Sleeve Retail Pack 5 x 5ct
LVH – Cuban Corojo – Celebracion Nacional Box 20ct
LVH – Cuban Corojo – Chateau Corona Box 20ct
LVH – Cuban Corojo – Gordito Rico Box 16ct
LVH – Cuban Corojo – Habano Bomberito Tins 50ct
LVH – Cuban Corojo – Rothschild Luxo Box 20ct
Other – Tubo Traditional Assortment Box 6ct
Tabak – Dulce – Assortment Sampler 5ct
Tabak – Dulce – Assortment Shelf Sleeve Retail Pack 5 x 5ct
Tabak – Dulce – Belicoso Box 24ct
Tabak – Dulce – Colada Box 40ct
Tabak – Dulce – Frenchies Shelf Sleeve 10 x 10ct
Tabak – Dulce – Lonsdale Box 10ct
Tabak – Negra – Assortment Sampler 5ct
Tabak – Negra – Assortment Shelf Sleeve Retail Pack 5 x 5ct
Tabak – Negra – Belicoso Box 24ct
Tabak – Negra – Colada Box 40ct
Tabak – Negra – Lonsdale Box 10ct
Undercrown – Maduro – 2021 Belicoso Box 25ct
Undercrown – Maduro – 2021 Churchill Box 25ct
Undercrown – Maduro – Corona Pequena Box 32ct
Undercrown – Maduro – Tubo Box 10ct
Undercrown – Shade – 2021 Belicoso Box 25ct
Undercrown – Shade – 2021 Churchill Box 25ct
Undercrown – Shade – Corona Pequena Box 32ct
Undercrown – Shade – Tubo Box 10ct
Undercrown – Sun Grown – 2021 Belicoso Box 25ct
Undercrown – Sun Grown – 2021 Corona Box 25ct
Undercrown – Sun Grown – 2021 Corona Doble Box 25ct
Undercrown – Sun Grown – 2021 Gordito Box 25ct
Undercrown – Sun Grown – 2021 Gran Toro Box 25ct
Undercrown – Sun Grown – 2021 Robusto Box 25ct
Undercrown – Sun Grown – Coronets 4×32 Tins 50ct
Undercrown – Sun Grown – Flying Pig Box 12ct
Undercrown – Sun Grown- Gran Toro Tubos Single Stick Display 25 x 1ct