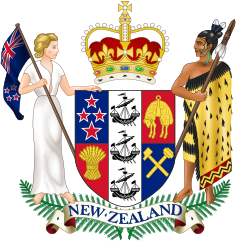 The New Zealand Parliament has passed legislation that will bar the sale and supply of tobacco products to anyone born on or after January 1st, 2009. In essence, this implements the prohibition of tobacco products to anyone who is younger than 14 as of January 1st at any time in the future. Premium cigars are included in the banned products.
The law is part of a greater initiative by New Zealand called the Smoke Free 2025 Action Plan. The goal of this plan is to reduce the smoking population to 5%. The legislation also will reduce the number of tobacco retail outlets in New Zealand to 600. The program is being spearheaded by Associate Minister of Health, Dr. Ayesha Verrall who claimed victory following the passage of the legislation.
Under the law, one can be fined up to NZ$150,000.00 for selling tobacco to anyone born after January 1st, 2009. In addition, anyone supplying tobacco products to those born after January 1st, 2009 can be subject to a $50,000.00 fine.
Back in January, the Premium Cigar Association reported that Brookline, Massachusetts was considering a similar type of prohibition.  In the past, Hawaii had introduced legislation to ban the sale of cigarettes and electronic cigarettes by incrementally raising the minimum purchase age – starting at 30 years of age in 2021 and then going to 40 years of age in 2022, 50 years of age in 2023, 60 years of age in 2024, and then 100 years of age in 2025, but the legislation didn't pass.