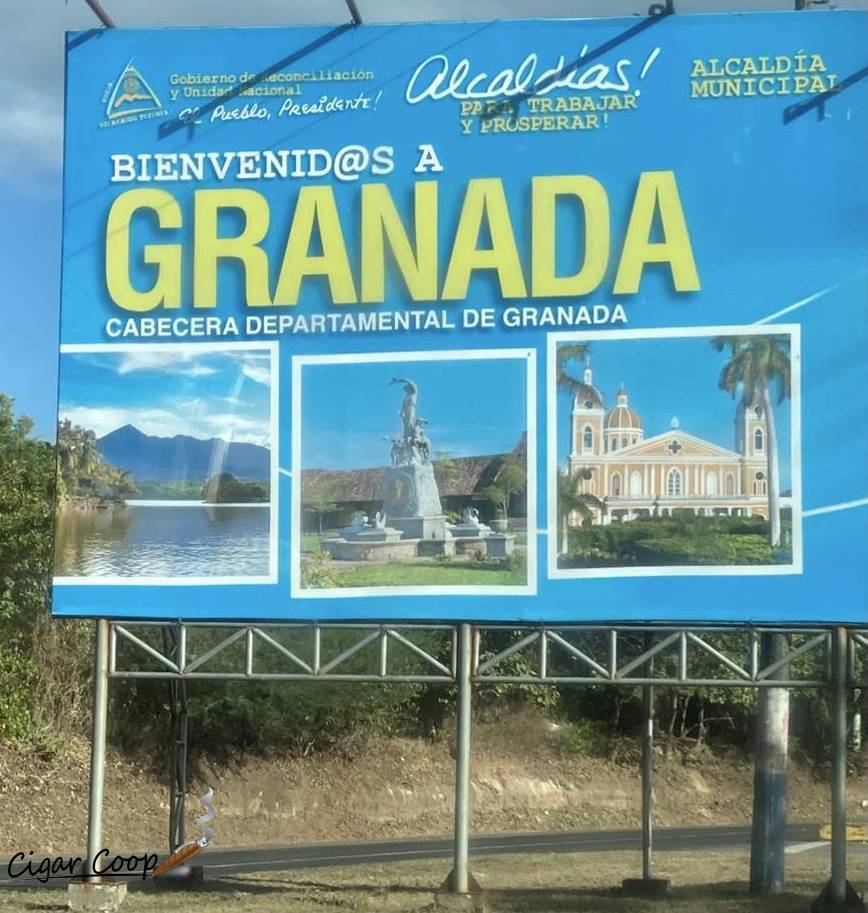 For the first time, Cigar Coop is attending Puro Sabor, the Nicaraguan Cigar Festival. This week I'll bringing you coverage of this event from Nicaragua.
Puro Sabor is hosted by Cámara Nicaragüense de Tabacaleros (Nicaraguan Chamber of Tobacco). This organization represents companies that make up the lion's share of Nicaragua's tobacco industry. The festival is a combination of farm and factory tours, cultural activities, and evening events. Usually held in late January, it is one of three major festivals in the cigar industry with the others being Festival del Habano (Cuba) and ProCigar (Dominican Republic).
If you oversimplify the cigar industry, you can divide the industry up into two major categories…..production (including agriculture) and distribution. Most cigar events in the U.S. come from the distribution side. Often the company sales teams are involved with these types of cigar events. The three major festivals are more focused on the production end of things. At festivals like Puro Sabor, you won't see a lot of salespeople but will get to meet some of the people who handle cigar growing.
In terms of going to see factories and farms, some companies like Perdomo and Drew Estate have programs where you can view their facilities, but in most cases, these types of tours are limited and seasonal programs. There isn't any regular tour where you can show up at a factory, but festivals such as Puro Sabor provide the opportunity to see multiple facilities in a week.
Puro Sabor is a five-day event spread across two cities. Days 1 and 2 are held in Granada, a city rich in colonial and cultural heritage located on the west side of Lake Nicaragua. Days 3 to 5 shift the action to Estelí, the de facto epicenter of the cigar industry in Nicaragua.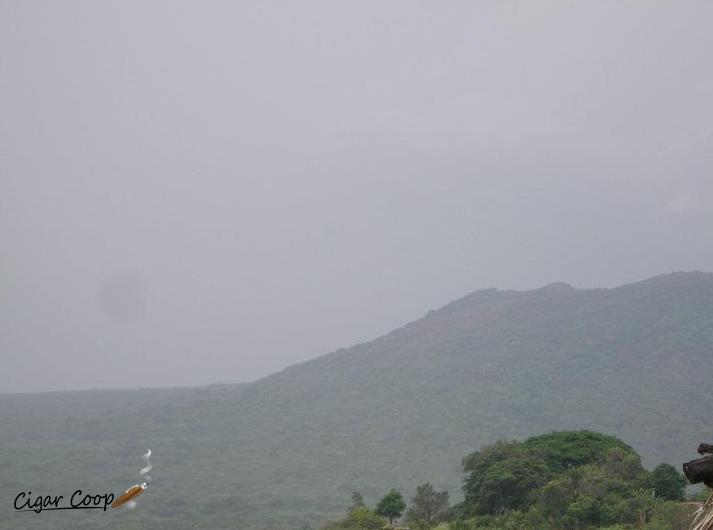 This is the first time that Puro Sabor is being held since 2020. While this is my first Puro Sabor, this is the first time I have been to Nicaragua since 2020. Both reasons are because of the COVID-19 pandemic. Much like when the Premium Cigar Association (PCA) Trade Show resumed after the 2020 cancellation due to the pandemic, the vibe of Puro Sabor 2023 very much had the feel of a family reunion.
From a personal standpoint, it was good to be back in Nicaragua. While I have been to Nicaragua many times, this was my first time in Granada. The colonial-style architecture and vibe of the city are one of the most unique I have experienced in the world.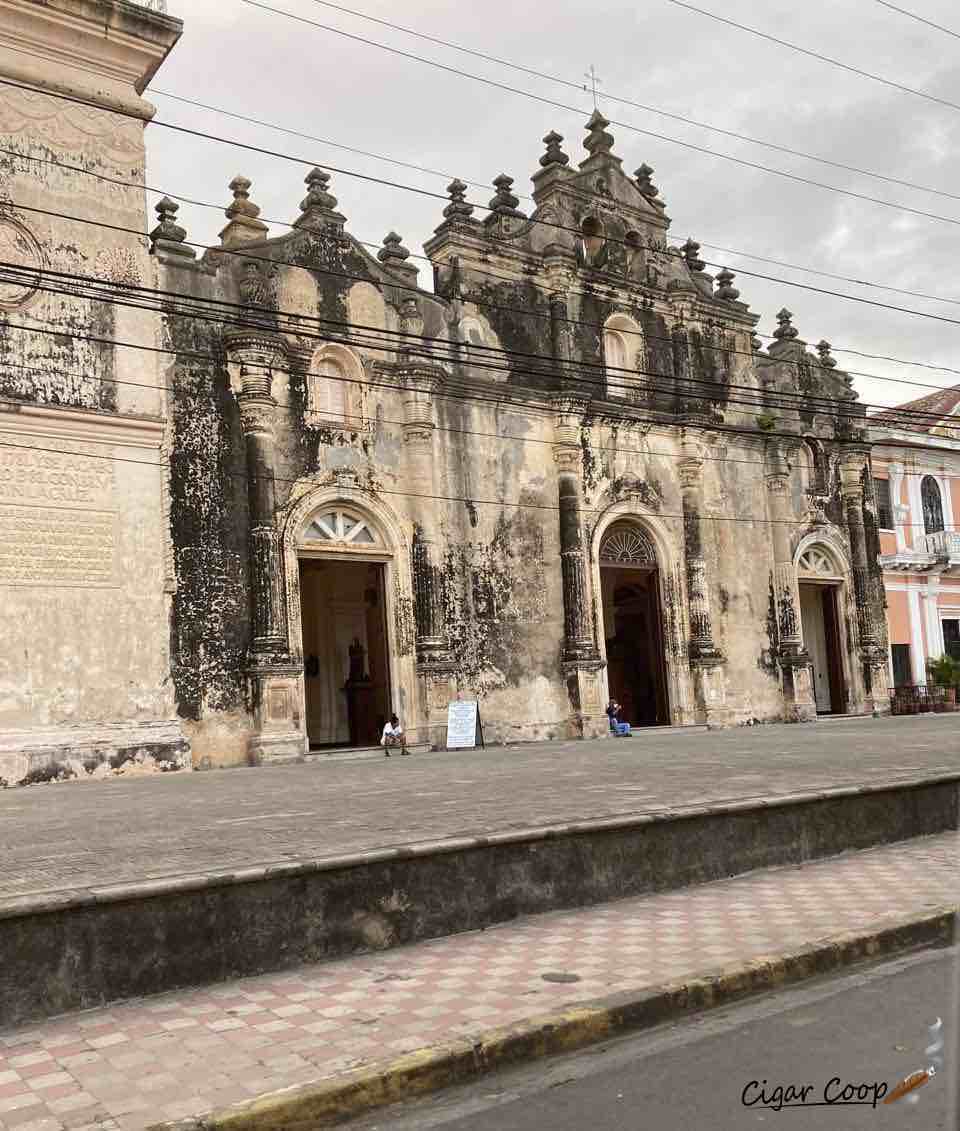 After arriving in Nicaragua, there were two main activities that took place for day one: registration for the event at Casa Favilli followed by the opening night dinner hosted by Drew Estate.
The registration event was held at Casa Favilli, which is known as the factory owned by Mombacho Cigars S.A. which operates in Grenada. While most Nicaraguan factories are located in the northern part of the country in Estelí, the Mombacho Cigars factory is located in Grenada, Nicaragua. Casa Favilli was the home of renowned Italian architect, Mario Favilli Bendichi. Bendichi designed and built Casa Favilli in 1925. It was purchased by Mombacho Cigars in 2014 and underwent a restoration process. It has been designated as a historical landmark by the Nicaraguan government. Mombacho Cigars has gone out of its way to make its showcase factory a leading tourist spot.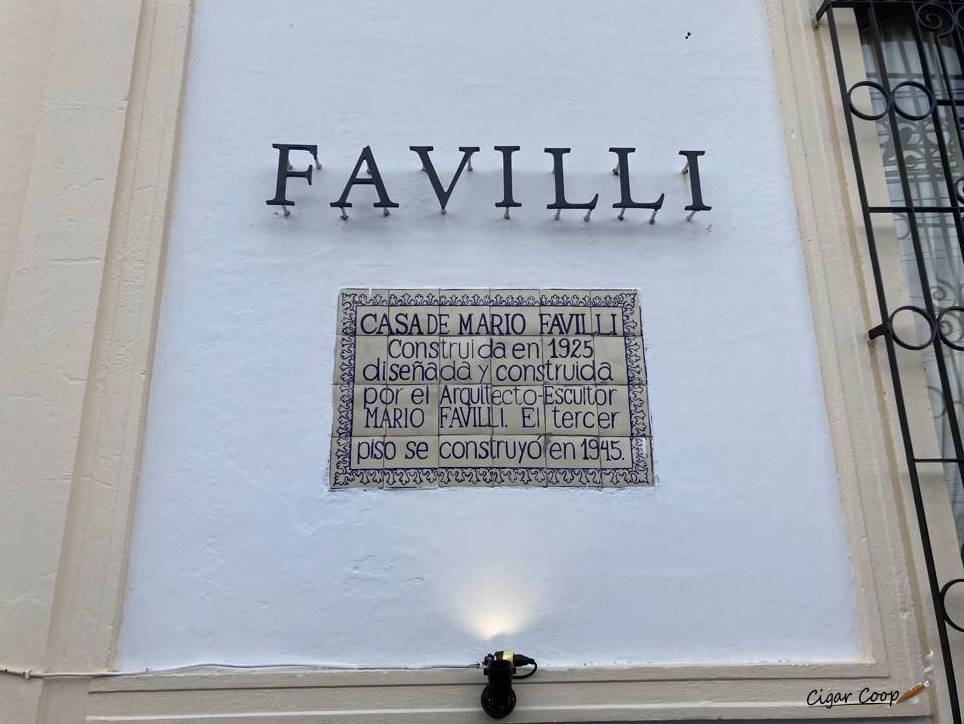 Since attendees were staying at different hotels, Casa Favilli provided a central location to register people from the airport. It gave attendees a chance for a drink and a cigar before heading to the hotels. When Mario Favilli Bendichi built Casa Favilli, he adorned it when many "ladrillos" or tiles. These tiles still exist and are part of the charm of this facility. Mombacho has recently been rebranding its products as Favilli Cigars, and these products were on display. It is worth noting that Ladrillos is the name of a brand by Favilli Cigars.
The opening night dinner by Drew Estate was held at a place called El Antiquario.  The dinner featured what you would expect: food, cigars, and music – all of which were excellent. The evening was kicked off by Drew Estate factory manager Manuel Rubio, who also serves as President of the Cámara Nicaragüense de Tabacaleros.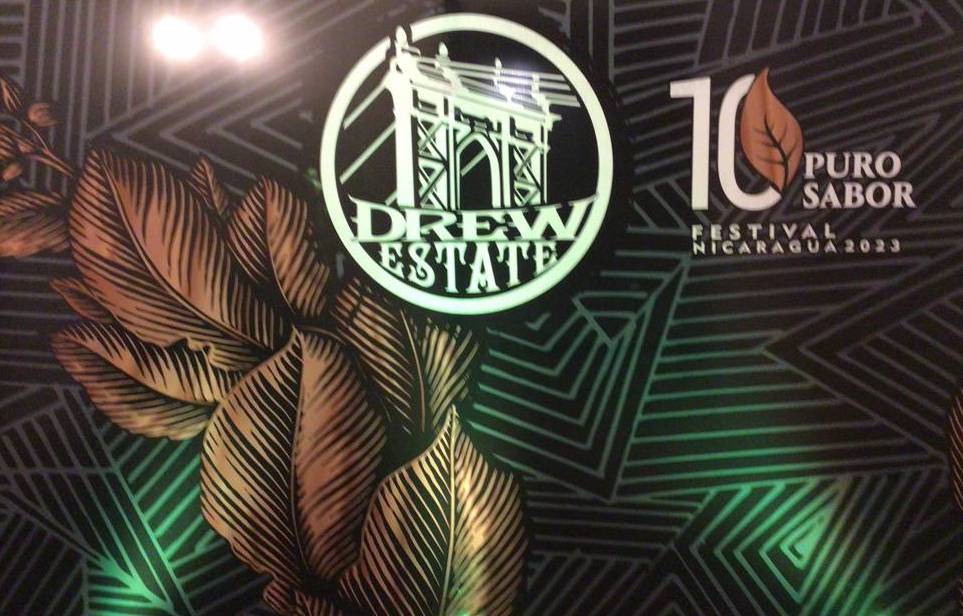 The music featured a local Nicaraguan cover band that covered rock music. It was no surprise that they opened with Metallica's Enter Sandman. Drew Estate recently released a collaboration with James Hatfield of Metallica called Blackened M81 – which was one of the cigars of the evening.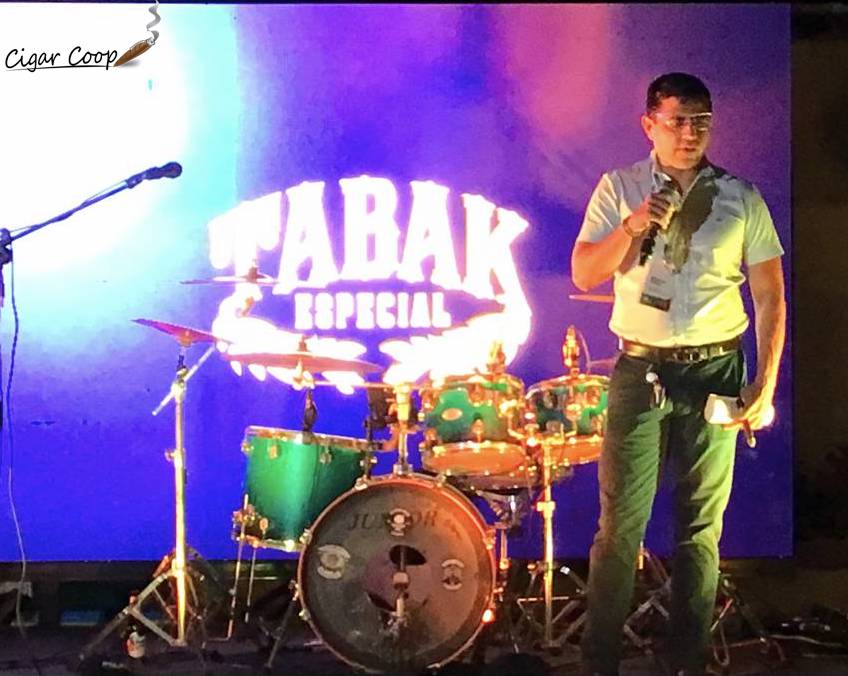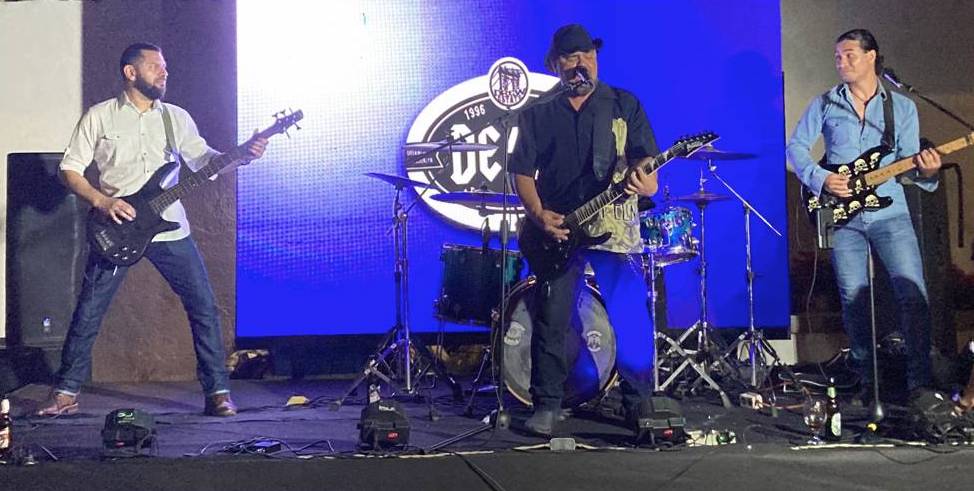 There are two closing thoughts for day one. First, if you are looking for cigars, there is no shortage of them. There were plenty of cigars handed out during day one, including this beautiful humidor with 20 commemorative cigars.
Second, Puro Sabor is (and has been) a smaller-scale event than ProCigar or the Habanos Festival. From my first day of attending, I thought this worked in its favor. It has given the event a lot of charm.  I've also been pleased with the organization, and am confident this is going to make for a great week.
Photo Credits: Cigar Coop, except where noted