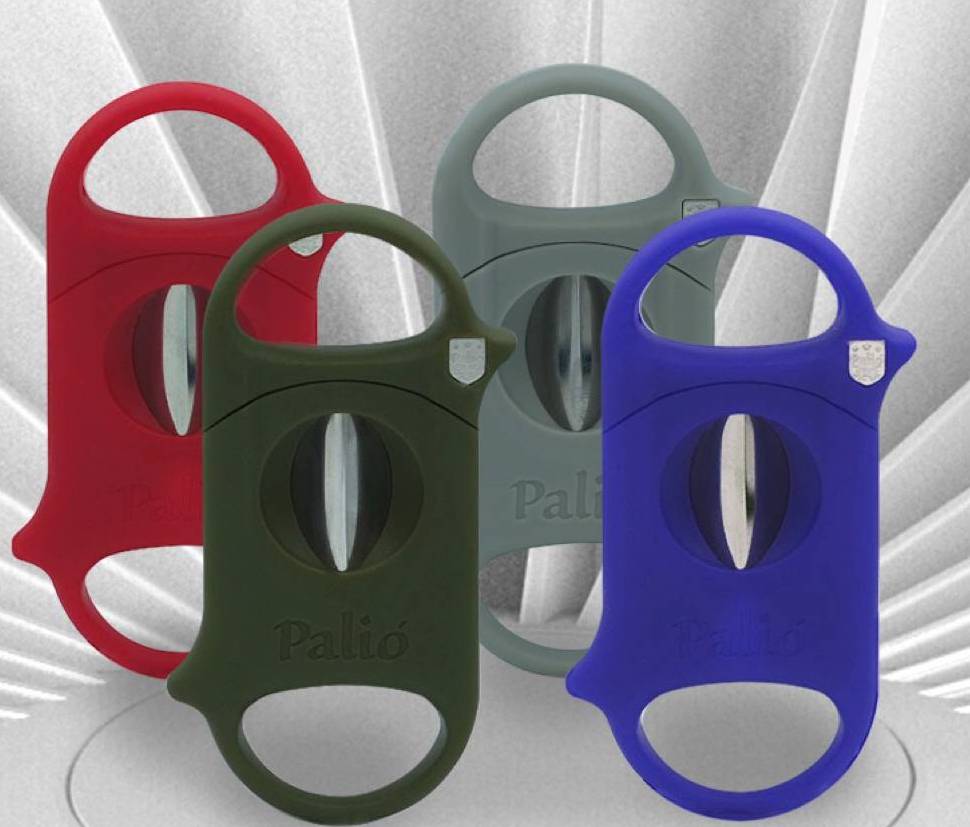 At the 2022 Total Product Expo (TPE) 2023, Quality Importers Trading Company will introduce four new color options for its Palió V-Cutter Series. In addition Quality Importers will showcase new display packaging for its Palió Original Straight Cut and V-Cut offerings.
The Palió V-Cut made its debut at the 2022 Premium Cigar Association Trade Show. The Palió V-Cutter was designed to v-cut cigars up to 64-ring gauge. In addition, the cutter is contoured and meant to double as a built-in cigar rest. Originally the Palió V-Cut was introduced in black, but will now also be offered in gray, red, blue, and green options. The Palio V-Cutter is sold in two styles of 12-count display; All Black or Multi-Colored (four black, two red, two blue, two gray and two green).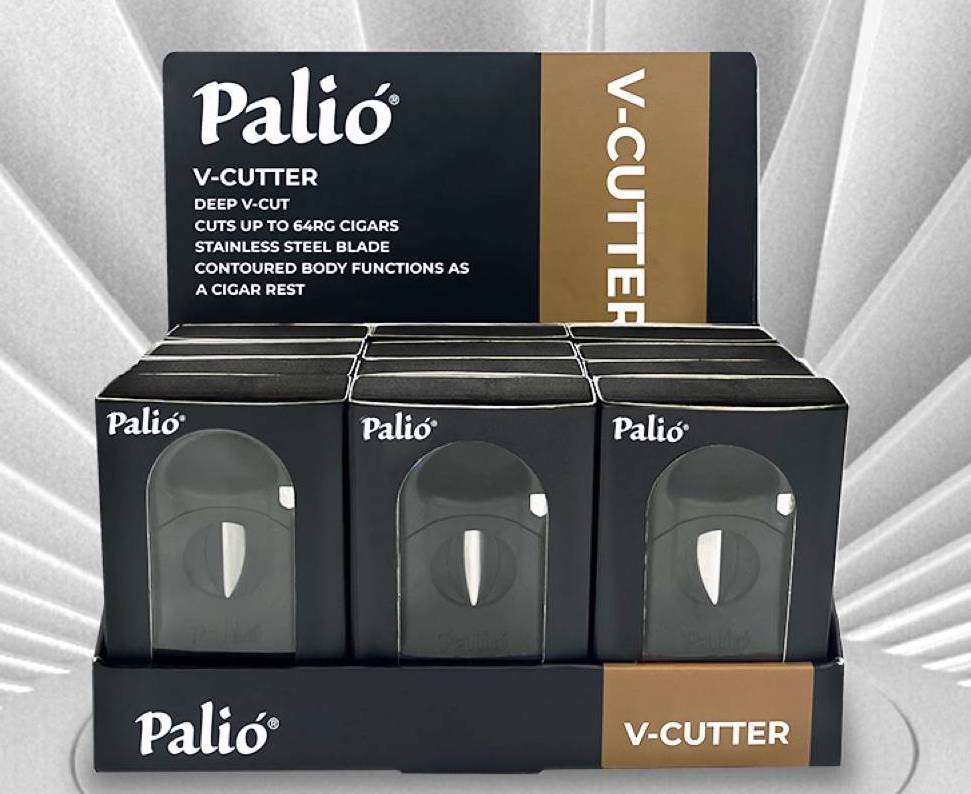 In addition, the Palio Original Straight Cutter has been repackaged to now be sold in a 12-count Multi-Colored display (four black, two red, two blue and four gray).
In a press release, Jimmy Miudo, Executive Vice President of Product Design at Quality Importers, notes "Consumers love the smoking experience a deep V-Cut provides, and the new Palio V-Cut provides that and more, also being a great price. Packaged in 12-count displays, these contoured cutters are countertop friendly and perfect for the on-the-go customer. "
The Palió cutters will maintain a price of $24.99 and are scheduled to ship in March. TPE 2023 takes place February 22-24, 2023. in Las Vegas, Nevada.
Photo Credits: Quality Importers Trading Company