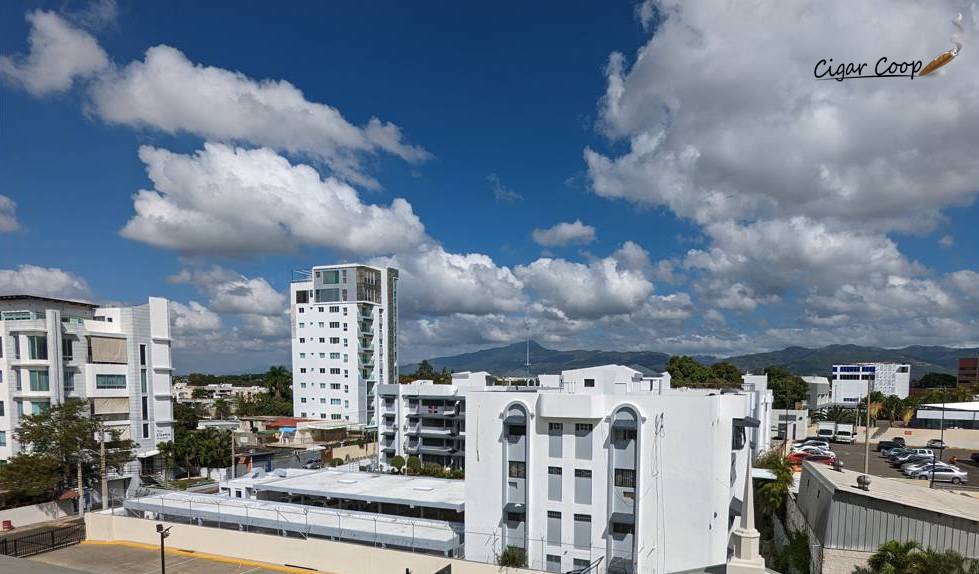 The Procigar Festival is back and Cigar Coop is once again in attendance.
The Basics
Procigar is an organization of cigar manufacturers based in the Dominican Republic. Each year they put on an annual festival that is a combination of farm and factory tours, seminars, and gala evening events. It is put on for end-consumers and is usually held in February. It is one of three major festivals in the cigar industry with the others being Festival del Habano (Cuba) and Puro Sabor (Nicaragua).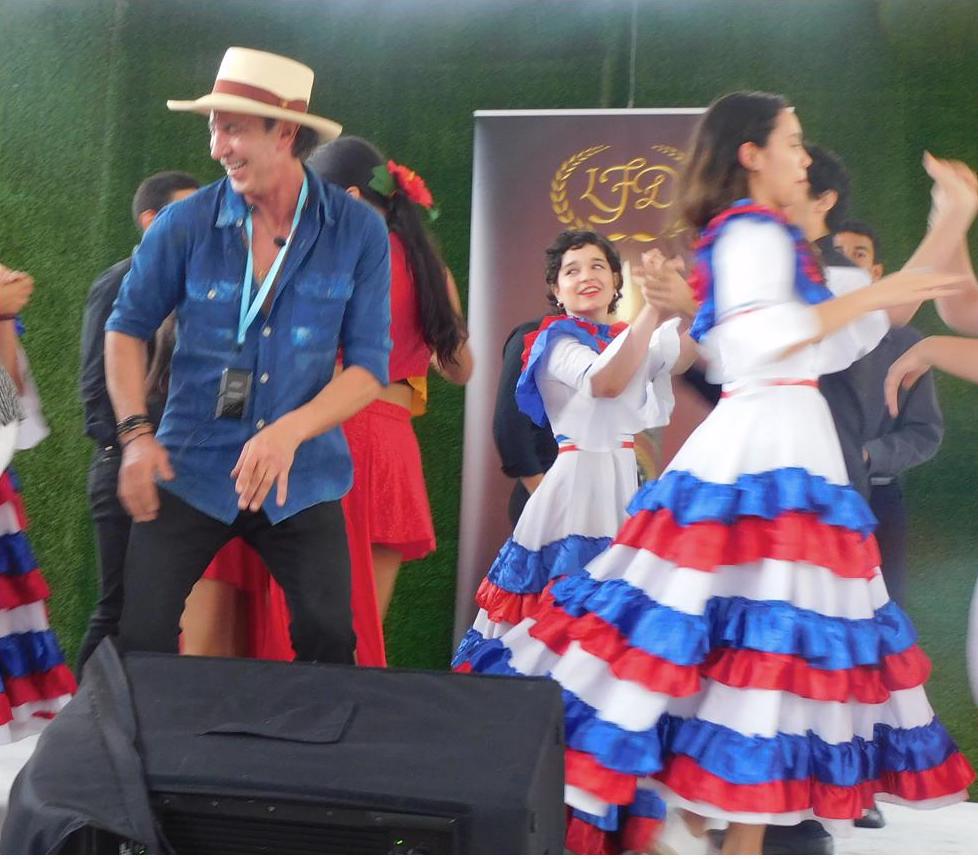 If you oversimplify the cigar industry, you can divide the industry into two major categories…..production (including agriculture) and distribution. Most cigar events in the U.S. come from the distribution side. Often the company sales teams are involved with these types of cigar events. The three major festivals are more focused on the production end of things. You won't see a lot of salespeople but will get to meet some of the people who handle cigar growing.
There are not a ton of new products that debut at Procigar, but some companies have used this platform to do launches.
The Procigar Festival is a six-day affair running from February 19th through February 24th, 2023 and it returns to the two-city format for the first time since before the COVID-19 pandemic. The first two and a half days are held in La Romana, located in the Southeast part of the Dominican Republic. This is the home to Altadis' renowned Tabacalera de Garcia. From there, things shift to the capital of the country, and the de-facto capital of the Dominican Cigar industry, Santiago de los Caballeros which is located in the North Central part of the Dominican Republic.  Our focus on our coverage is on the Santiago portion of the trip.
This is the fifteenth edition of the festival, and Procigar estimates over 1,000 people will be in attendance from 20 different countries.
Procigar vs. TPE
One thing I will address is the conflict with the Total Product Expo (TPE) 2023.  This year the TPE 2023 event was moved from the last week in January to President's Day week – which has traditionally been the week Procigar holds its annual festival. From my understanding, the TPE move is for one year only due to a conflict in the Las Vegas Convention Center's schedule. In all honesty, the events overlapping have probably caused the biggest conflict for media personnel like myself as we can't be in two places at the same time.
As I mentioned upfront, you can divide the cigar industry into the production side and the distribution side. The industry folks who are more focused on the distribution side are the ones who will be focused on TPE. The production side folks from the Dominican Republic are focused on Procigar. There is some overlap, but I wouldn't call it huge. Larger companies were able to divide and conquer. Smaller companies seem to be focusing on the TPE show and are not Procigar members. Some retailers I have seen who regularly attend Procigar are attending TPE, but I would say this is not a large number.
It is also worth noting, Procigar is a strong organization. The member companies are very committed to the organization. I haven't done a roll call yet, but most are staying home to support the festival.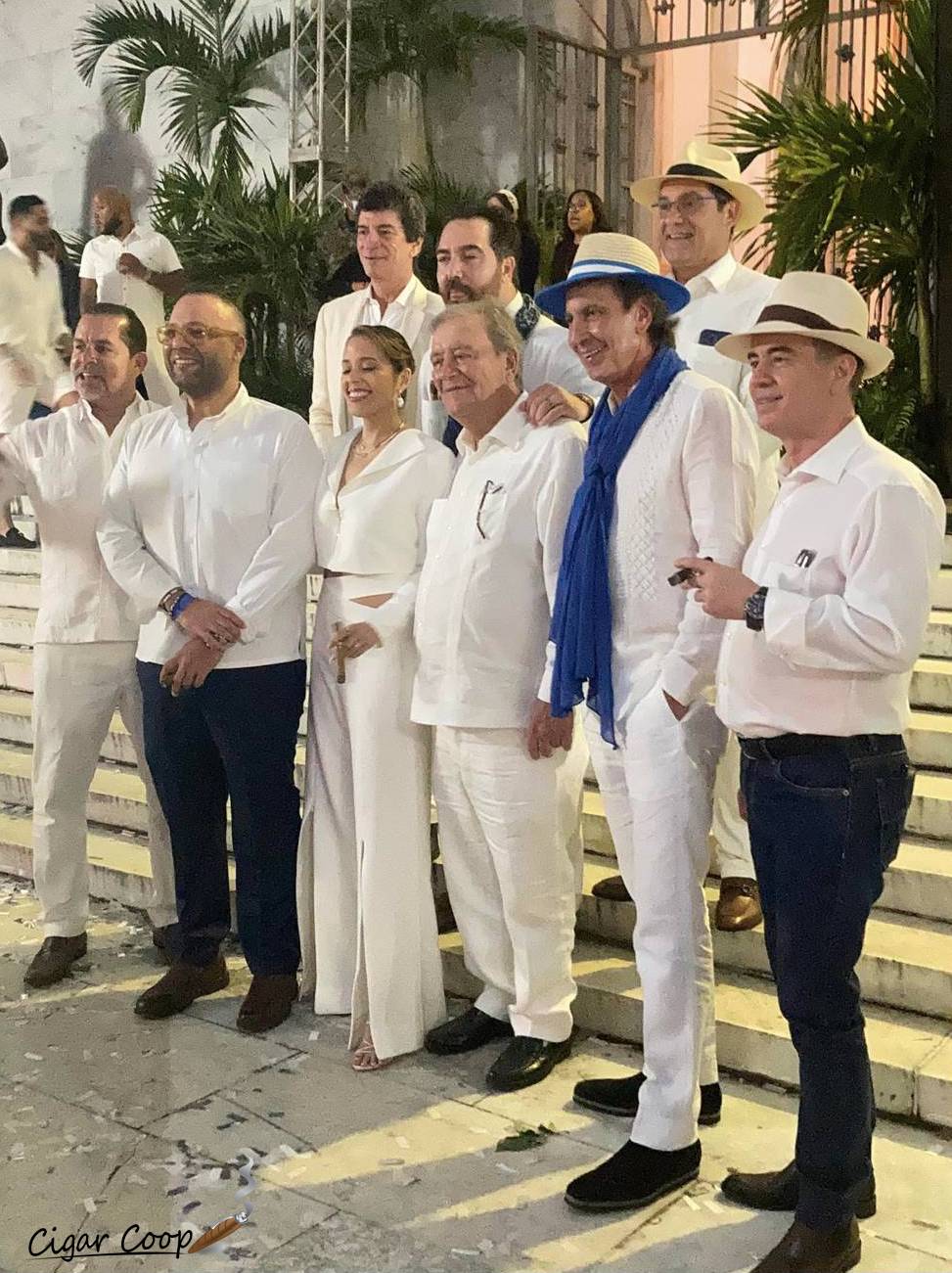 My decision to cover Procigar over TPE was based on two facts: 1) I don't get as much direct access with the production folks in the Dominican Republic, so Procigar provides me this opportunity; 2) Since Cigar Coop is product-centric on our coverage of TPE, I can cover many of the releases remotely through phone calls and press releases.
La Romana
While regretfully, I did not attend the La Romana portion, I will recap this.
The festival opened up at the Casa de Campo resort on Sunday, February 19th. Casa de Campo is one of the most famous golf resorts in the world. The early part of this focused on enjoying this famous Caribbean resort. It included activities such as going to the beach, horseback riding, etc. On Monday, February 20, there was a catamaran ride to Catalina Island followed by a sunset bonfire dinner at Minitas Beach Club hosted by Grupo de Maestros of Tabacalera de García.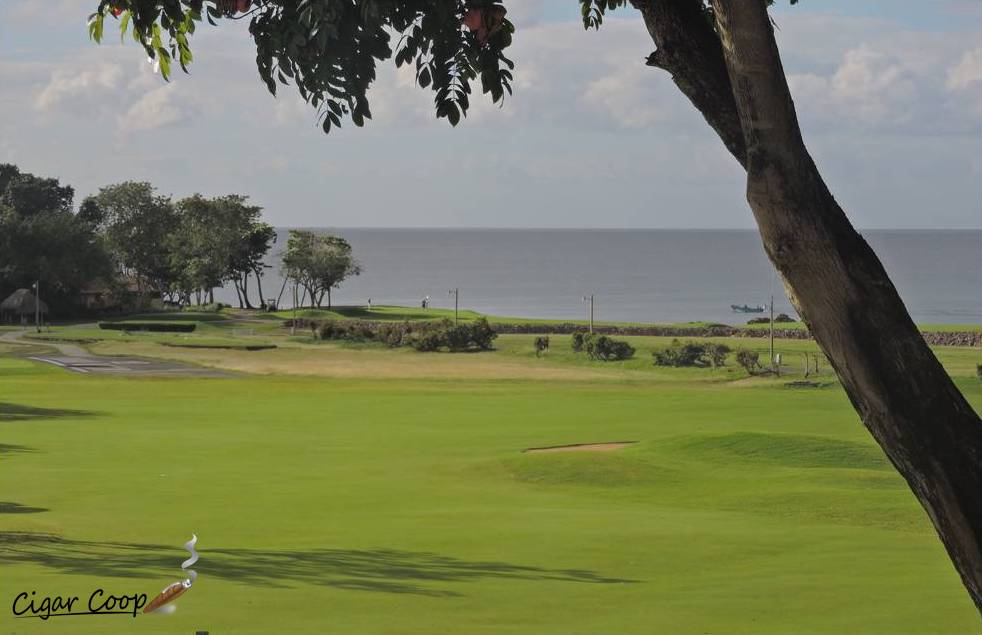 On Tuesday, February 21st, the attendees were treated to a Tour of Tabacalera de Garcia in the morning before departing by bus to Santiago.
Santiago Preview
The evening of Tuesday, February 21st will see a welcome gala take place. It will also give attendees who are only attending the Santiago portion of the Festival the opportunity to register. From that point, the focus shifts to factory/farm tours, educational sessions, and gala events.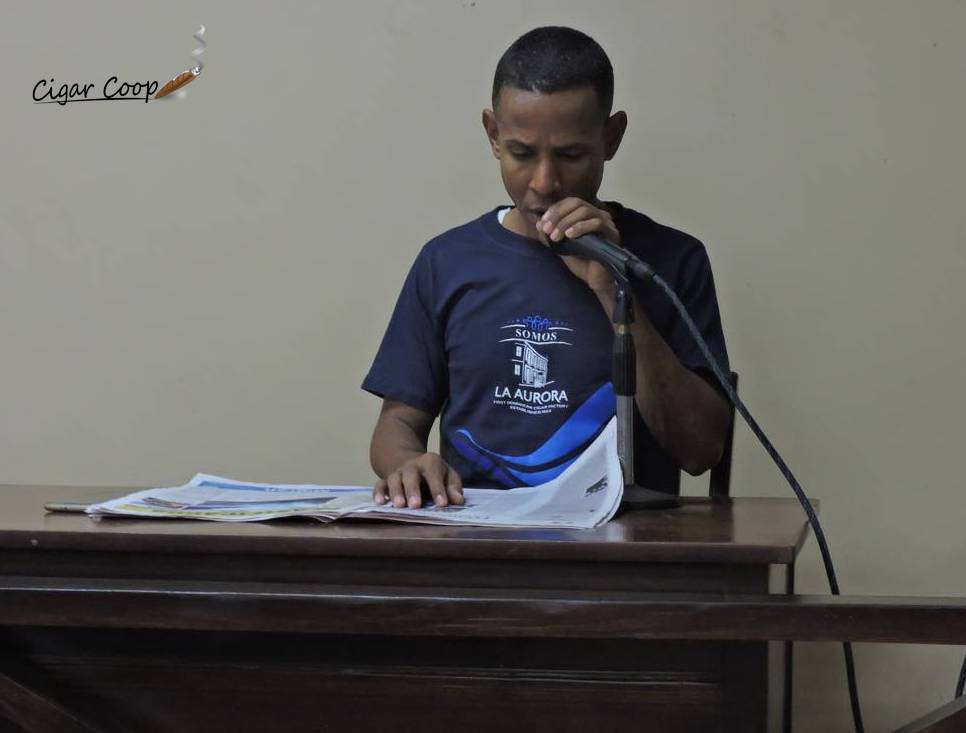 The following is the list of companies hosting factory and farm tours. Attendees can go on one of these tours on Wednesday, February 22, and one on Thursday, February 23rd.
Chateau de la Fuente/Cigar Family Charitable Foundation and House of Dreams.
Davidoff
De Los Reyes Cigars
General Cigar Dominicana
La Aurora
La Flor Dominicana
Montecristo (Altadis – Farm Tour)
PDR Cigars
Quesada Cigars
Tabacalera A. Fuente
Tabacalera La Alianza (E.P. Carrillo)
Tabacalera Palma
There are three gala celebrations planned. The first is the evening of Wednesday, February 22 at Parque Central. This will highlight Dominican culture, music, and cuisine. There will be a Dominican music contest where the winners get 50 cigars manufactured by one of the Procigar members. All guests will receive an exclusive cigar box manufactured by Zanwill International.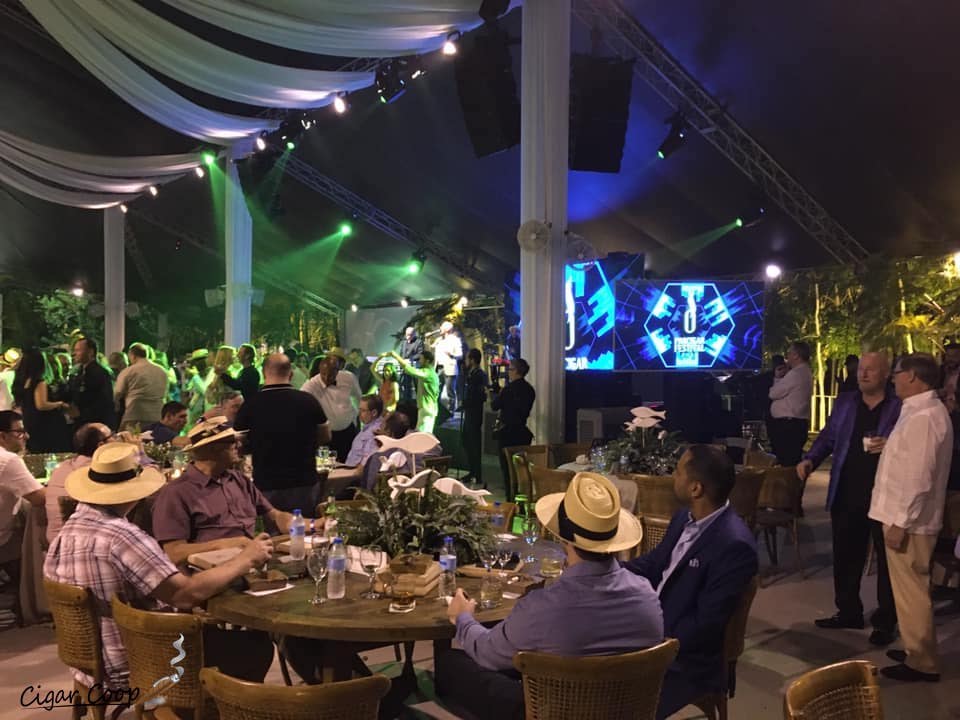 On Thursday, February 23rd is the traditional White (attire) dinner. As in the past, it is being held at Santiago's Monumento a los Héroes de la Restauración on Thursday, February 23rd. Attendees will receive a cigar box and art piece designed by the artist Angurria and manufactured by International Packaging.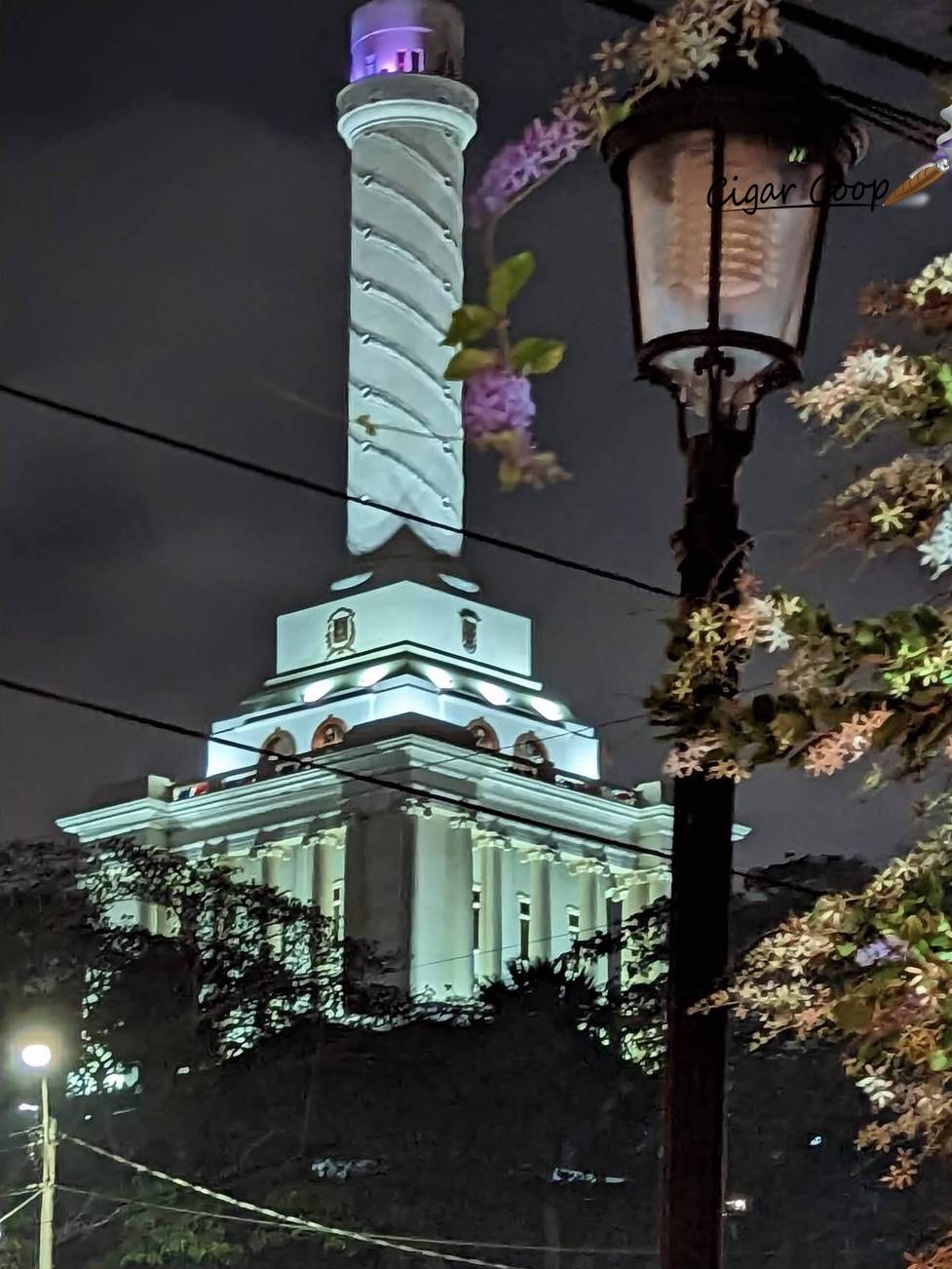 The cigars contained in the boxes being distributed at the White Dinner include:
De Los Reyes Cigars: Saga Solaz Corona
General Cigar Dominicana: Flint Knoll Macanudo
La Aurora: Preferidos 1903 Platinum
La Flor Dominicana: Chapter 1
PDR Cigars: El Vinyet Cuvee Special Churchill
Quesada Cigars: Casa Magna Connecticut Toro
Tabacalera A. Fuente: A.F. Don Carlos II Double Robusto
Tabacalera de García: Vegafina 1998 VF54
Tabacalera La Alianza EP Carrillo: Reserva Churchill Especial 7
Tabacalera Palma: La Galera Imperial Jade.
Tabadom Holding: Davidoff Gran Cru
The closing Gala Dinner Party is being held on February 24th and will be celebrated at the Centro Español, a private club founded in 1965. On this night, guests will be welcomed with a special cigar box manufactured by Vrijdag Premium Printing. The evening will feature dinner as well as live music. There will be an auction of unique items benefiting Voluntariado Jesús con los Niños (a non-profit organization for ill children), Sociedad San Vicente de Paúl (senior retirement home for low-income elders), Procigar's charitable initiative "A Home for My Family" (housing program for disadvantaged yet deserving employees of the members' companies), among others nonprofit organizations. The event will finish with an after-party featuring DJs, performances by dancers, and an official presentation of new passive and active members of the Procigar Association.
Earlier in the day of February 24th will be the Procgar Field Day. This is meant to provide more direct interaction with the stakeholders of the manufacturing community of Procigar.
The week will also have afternoon seminars: a rum and cigar pairing with Casa Brugal and a Smoking Challenge by the International Association of Cigar Sommeliers (IACS).
Stay tuned to our recap coverage throughout the week!
Photo Credits: Cigar Coop