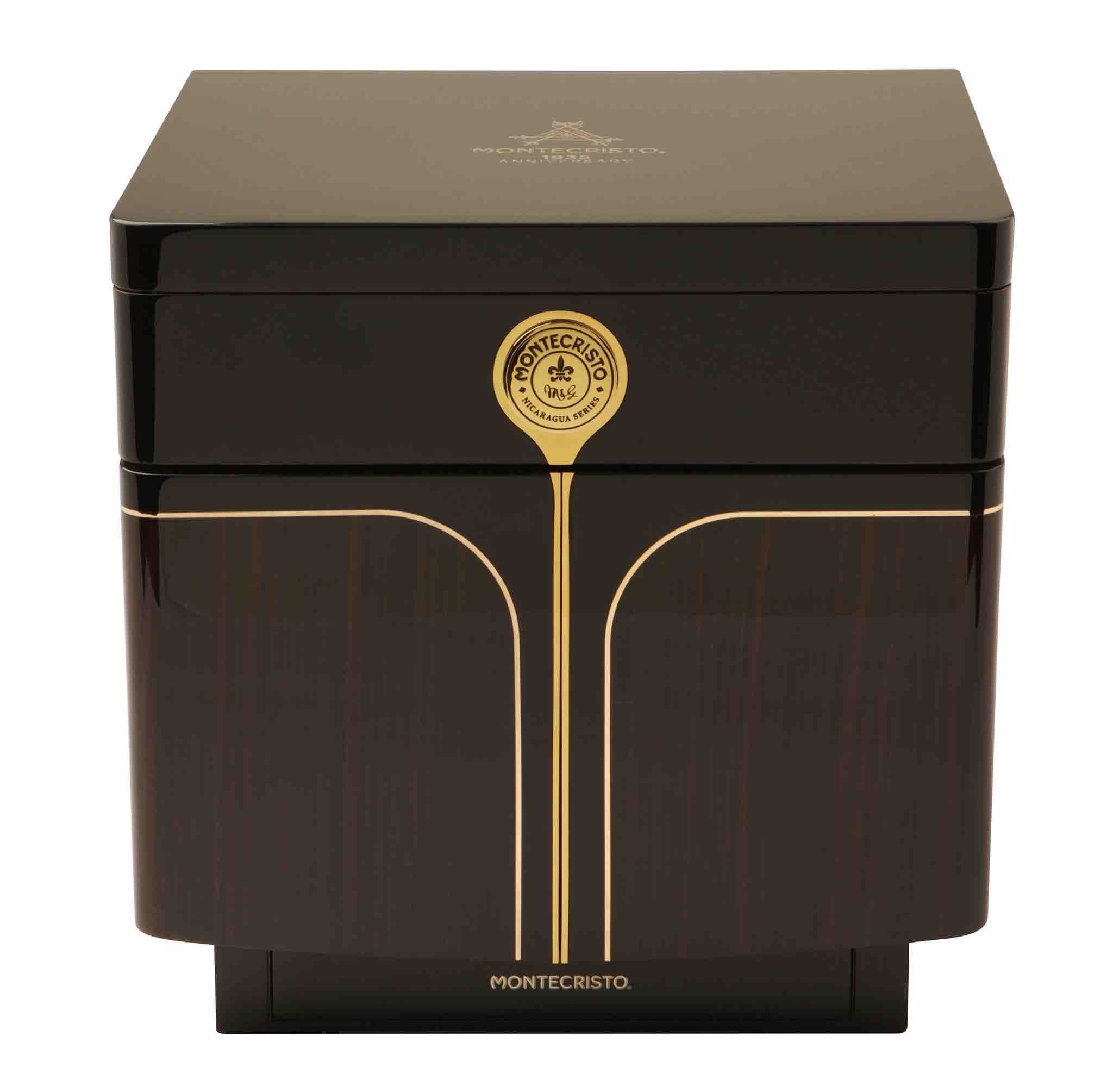 At the 2023 Total Product Expo (TPE) 2023, Altadis USA showcased a luxury humidor known as the Montecristo 1935 Tesoro de Oro.
The name Tesoro de Oro means "treasure of gold," and it gets its name from the golden treasure discovered by Edmond Dantes in Alexandre Dumas' "The Count of Monte Cristo". It is that novel that is the inspiration for the Montecristo brand.
Inside the humidor are 80 cigars. This includes 30 Montecristo 1935 Anniversary No. 2 cigars and 50 of an exclusive 55 x 6 figurado shape of the Montecristo 1935 Anniversary that has been made exclusively for this humidor.

The humidor itself is cedar lined with a piano finish. The humidor contains cedar trays and accessory tray components. The unit is constructed to fit two Boveda humidity control packs (which are included)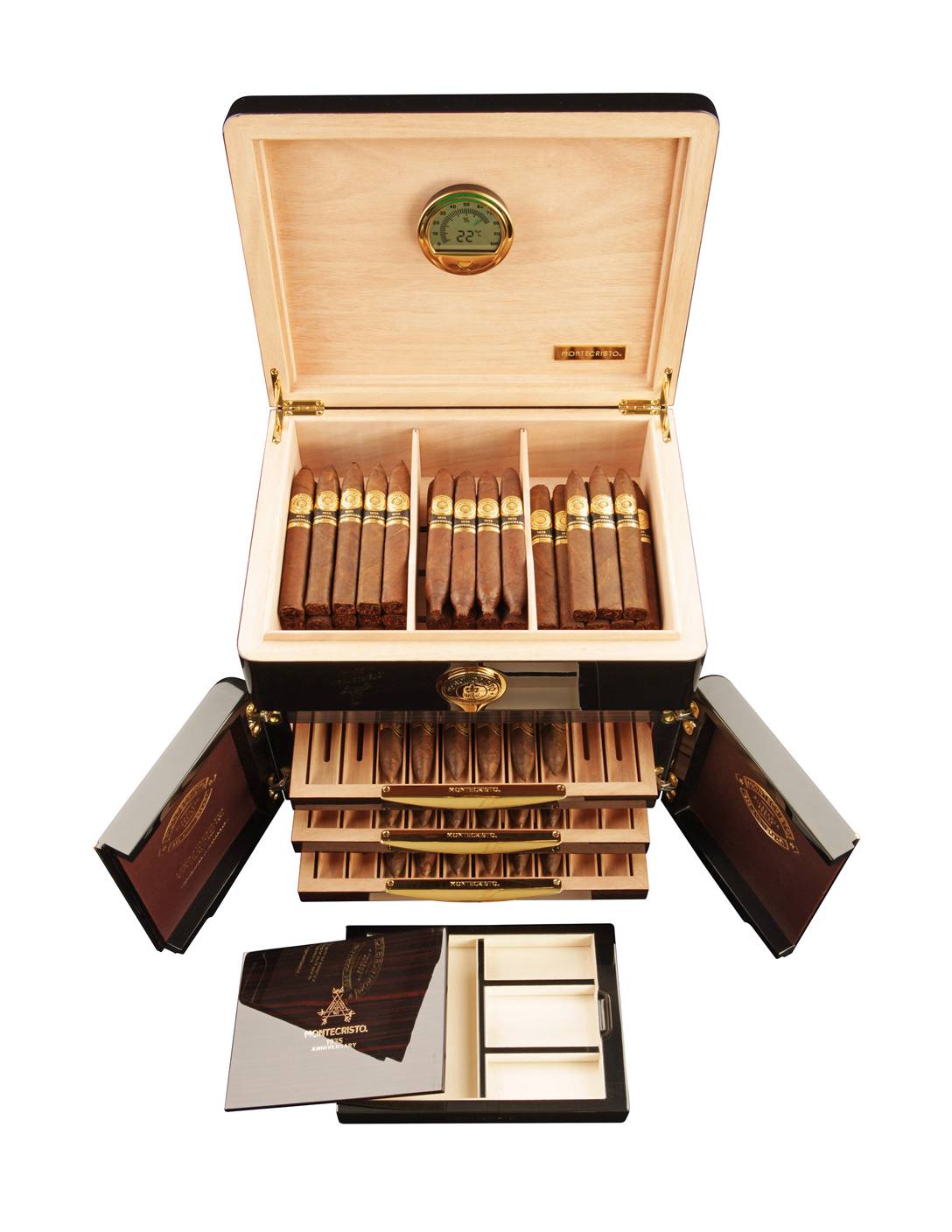 A total of 300 units have been produced. Each unit is priced at $5,000.00. They are expected to start shipping this month.
Photo Credits: Altadis USA