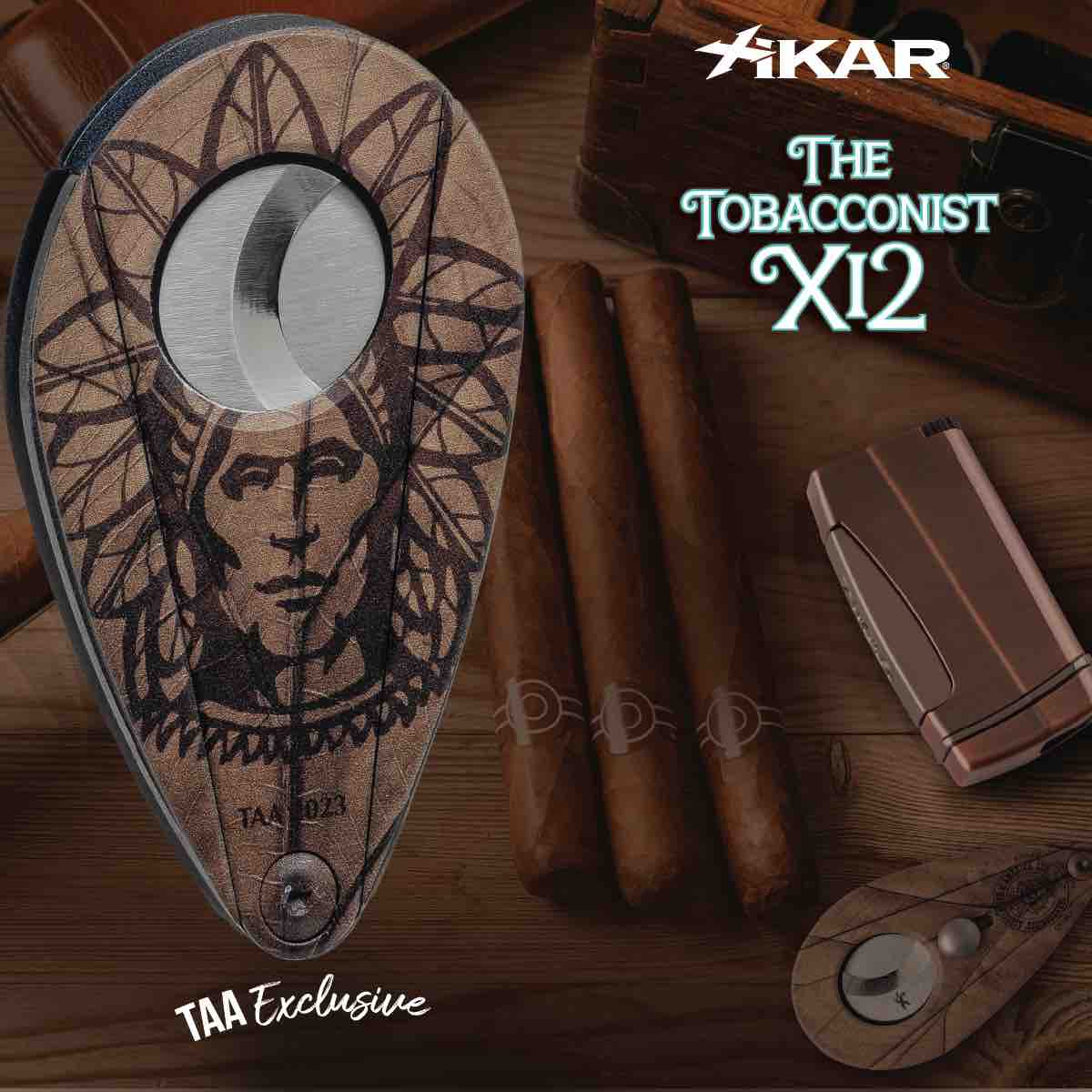 This year Quality Importers Trading Company (QI) will provide an exclusive accessory product to the Tobacconists Association of America (TAA), a customized version of its Xikar Xi2 cutter known as The Tobacconist. It's the company's first TAA Exclusive offering.
The TAA Exclusive Tobacconist Xikar Xi2 features the TAA logo design layered over a fermented tobacco leaf.
In a press release. Joseph Gro, Director of Marketing and Communications for QI, notes, "QI has always been a strong supporter of the TAA, and we sought to grow our partnership by developing our first TAA Exclusive Series – The Tobacconist Xi2 cutter. These retailers will have yet another tool that helps differentiate their business and grow their sales."
The Tobacconist Xi2 will go on sale to retailers during the annual TAA conference held in Casa de Campo in the Dominican Republic from March 26th – 30th with an MSRP of $64.99 per cutter. The company says it shipping in May to TAA retailers. The Tobacconist Xikar Xi2 joins approximaetely 20 cigars that will be exclusive offerings to TAA retailers.