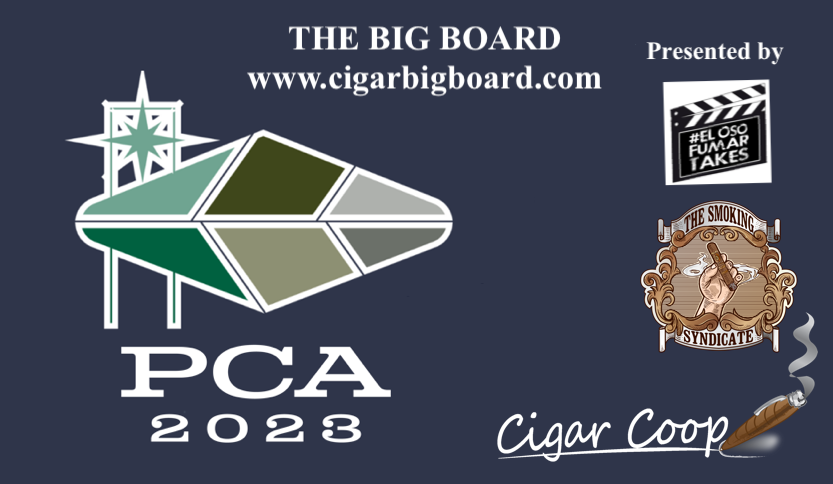 The Cigar Coop Coalition is launching its 2023 Big Board for the Premium Cigar Association (PCA) Trade Show.
Think of this as a living document that is updated several times a week.  On the Big Board, we will update who is going to the trade show, and what products you can expect. After the Trade Show, you can find our Trade Show coverage by company. Much is in the early preliminary stages, but expect the board to fill up over the upcoming weeks leading up to the Trade Show.
The PCA Trade Show and Convention begins July 7, 2023 in Las Vegas, Nevada. Until then, here is your one stop shop for everything about the Trade Show. The Big Board is presented and curated by the Cigar Coop Coalition, a strategic alliance between Cigar Coop, The Smoking Syndicate, and El Oso Fumar.
You can access by using the www.cigarbigboard.com.