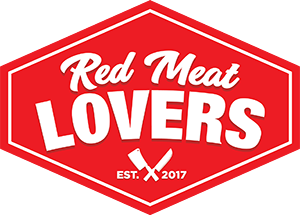 Back in 2019, Dunbarton Tobacco & Trust's Steve Saka created a cigar for a meat-eating social group known as The Red Meat Lovers Club. The original cigar was sold at South Florida retailer Smoke Inn and was a part of Smoke Inn's MicroBlend Series. Since then, several other sizes have been created, but all were sold exclusively at Smoke Inn. Today, Saka announced on his social media accounts that Red Meat Lovers Club will now be a national release, and the national launch will happen at the 2023 Premium Cigar Association (PCA) Trade Show.
The genesis for Red Meat Lovers Club happened when Saka met Red Meat Lovers Club founder Evan Darnell during Smoke Inn proprietor Abe Dababneh's KMA Talk Radio broadcast. The idea was soon floated about Saka blending a cigar that could complement a steak dinner and the wheels were put in motion.
Red Meat Lovers Club will be offered in four sizes, bringing back two of the Smoke Inn sizes and introducing two new sizes. The original 2019 size is not a part of the national release.
Beef Stick: 6 x 48 (Parejo, 2022 release)
Ribeye: 6 x 52 Prensado (Previously the Meat Box Pressed offering, 2020 release)
Filet Mignon: 5 x 54 Prensado (New Vitola)
Porterhouse: 6 x 60 Prensado (New Vitola)
All four sizes will be sold in ten-count boxes.  Saka said an ETA for these cigars is the July/August timeframe.
The Premium Cigar Association (PCA) Trade Show opens July 7, 2023, in Las Vegas, Nevada.