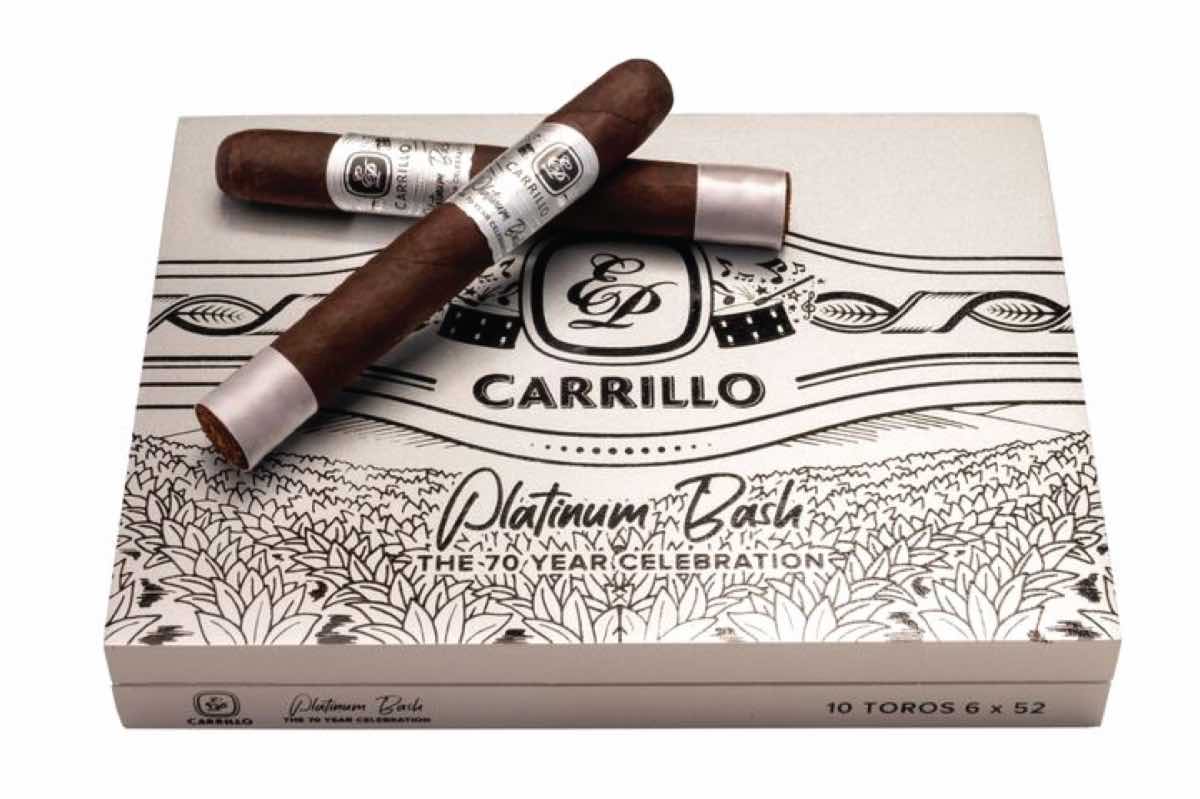 The E.P. Carrillo Platinum Bash, a crowdsourced release by E.P. Carrillo has now commenced shipping to retailers.
Platinum Bash is meant to commemorate the 70th birthday of company founder Ernesto Perez-Carrillo. The company originally offered up a three-cigar sampler. The idea behind the concept is consumers would be able to vote for which one of the three blends in the sampler should become a limited edition release.  Back in early March, the winning blend was announced – a San Andres-wrapped cigar.
While E.P. Carrillo has commenced shipping, the company said as additional inventory becomes available from the factory, it will continue to ship to retailers.
For more details on the E.P. Carrillo Platinum Bash, see our coverage from earlier this year:
Photo Credit: E.P. Carrillo