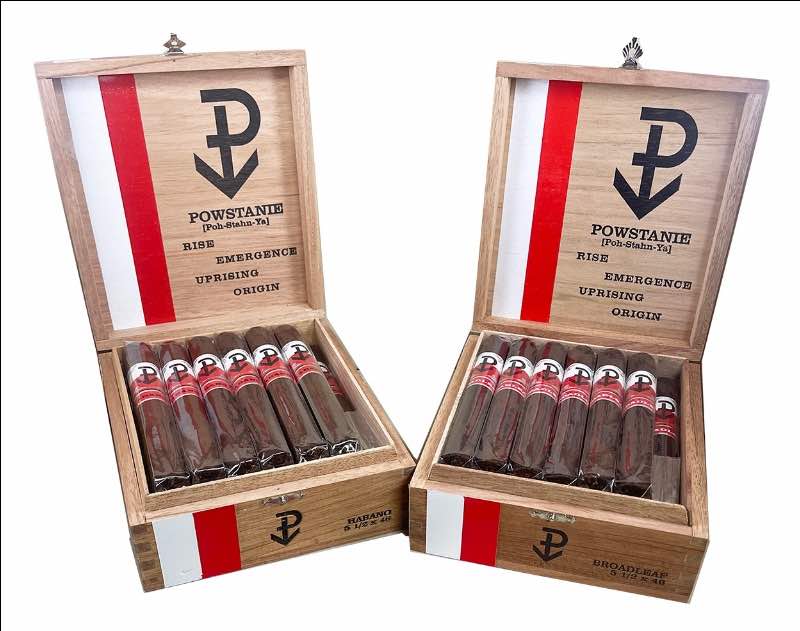 Earlier this year came word that Powstanie Cigars would add a 5 1/2 x 46 Corona Gorda size to its Habano and Broadleaf lines. Today, Pospiech Inc. has announced it will officially launch the two new line extensions at Hogshead Cigar Lounge in Fredericksburg, Virginia on May 19th. The Corona Gorda becomes the fifth vitola to be offered in the Powstanie Habano and Broadleaf lines.
"We're thrilled to finally bring the Powstanie Corona Gorda Habano and Broadleaf to our loyal customers," says Mike Szczepankiewicz. "We've been blown away by the response from the cigar community, and we're excited to share this release with everyone at Hogshead Cigar Lounge. We believe that our commitment to working closely with our retail partners has paid off, and we're confident that cigar enthusiasts will appreciate the quality and craftsmanship of these cigars."
Pospiech Inc says orders are now being taken for all existing retail partners and the Powstanie Habano and Broadleaf Corona Gorda will arrive at all participating retailers the following week after the May 19th event
There will be a total of 350 boxes of 21 available with the first allocation of the Powstanie Corona Gordas. Earlier this year, Pospiech unveiled its 2023 pricing and listed the Habano Corona Gorda at $11.90 MSRP per cigar and the Broadleaf Corona Gorda at $12.00 MSRP per cigar.