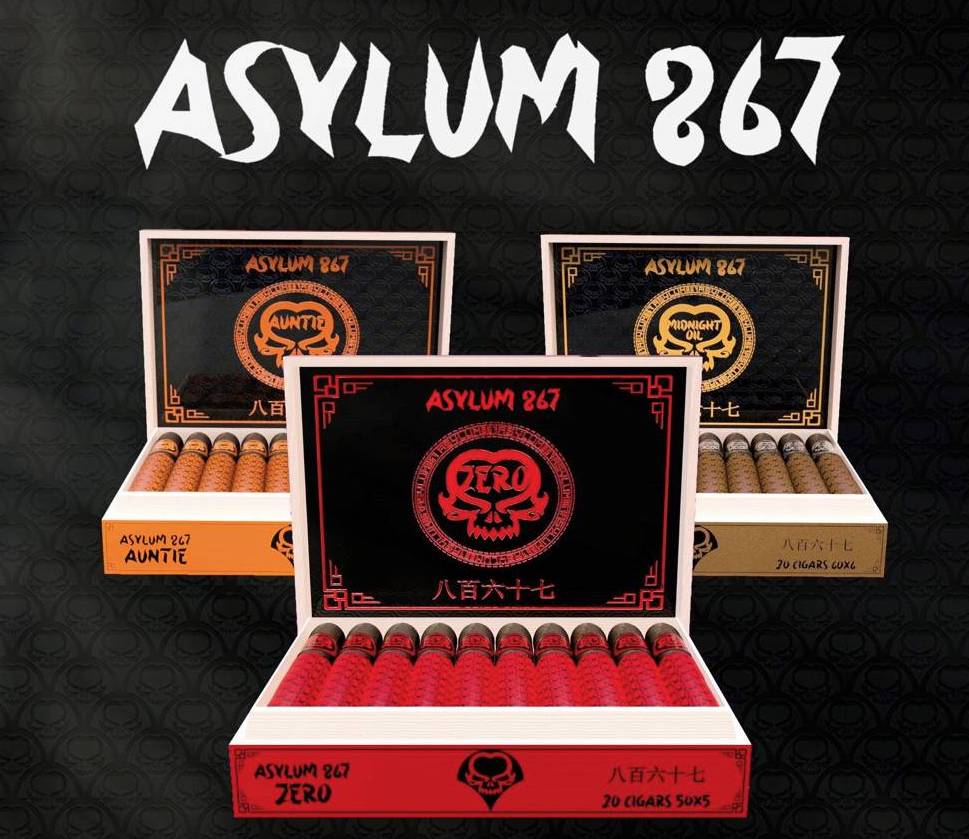 At the 2023 Premium Cigar Association Trade Show, C.L.E. Cigar Company will release the Asylum 867 line. This was a line previously known as the Deadwood Tobacco Co. Chasing the Dragon line. The three blends under Chasing the Dragon have now been rebranded with the Asylum 867 name. These are described as "aromatic smoking experiences using exotic tobacco."
This cigar started as "Chasing the Dragon", a store-exclusive line for Deadwood Tobacco Co. owned by "Wild Bill" Rectenwald. Eventually, these cigars were taken to national distribution by C.L.E. Cigar Company. Recently Rectenwald and Deadwood Tobacco Co. have been the subject of a lawsuit filed by Drew Estate and Vaughn Boyd, the former owner of Deadwood. The lawsuit says that Drew Estate has had the exclusive licensing rights to cigars under that name.  C.L.E was not mentioned in the lawsuit. Separate from the lawsuit, some people have expressed discomfort that the name Chasing the Dragon had connotations of illegal drugs.
C.L.E. Cigar Company owner Christian Eiroa recently commented on a review of one of the Chasing the Dragon Cigars indicating the branding was being changed to Asylum 867, but the blends were being kept the same. At the time of the comment, no reason was given for the change.
While the Deadwood and Chasing the Dragon names and branding have been removed, the actual cigar blends and blend names: Auntie, Midnight Oil, and Zero remain the same. Each of these comes in 20-count boxes.
Auntie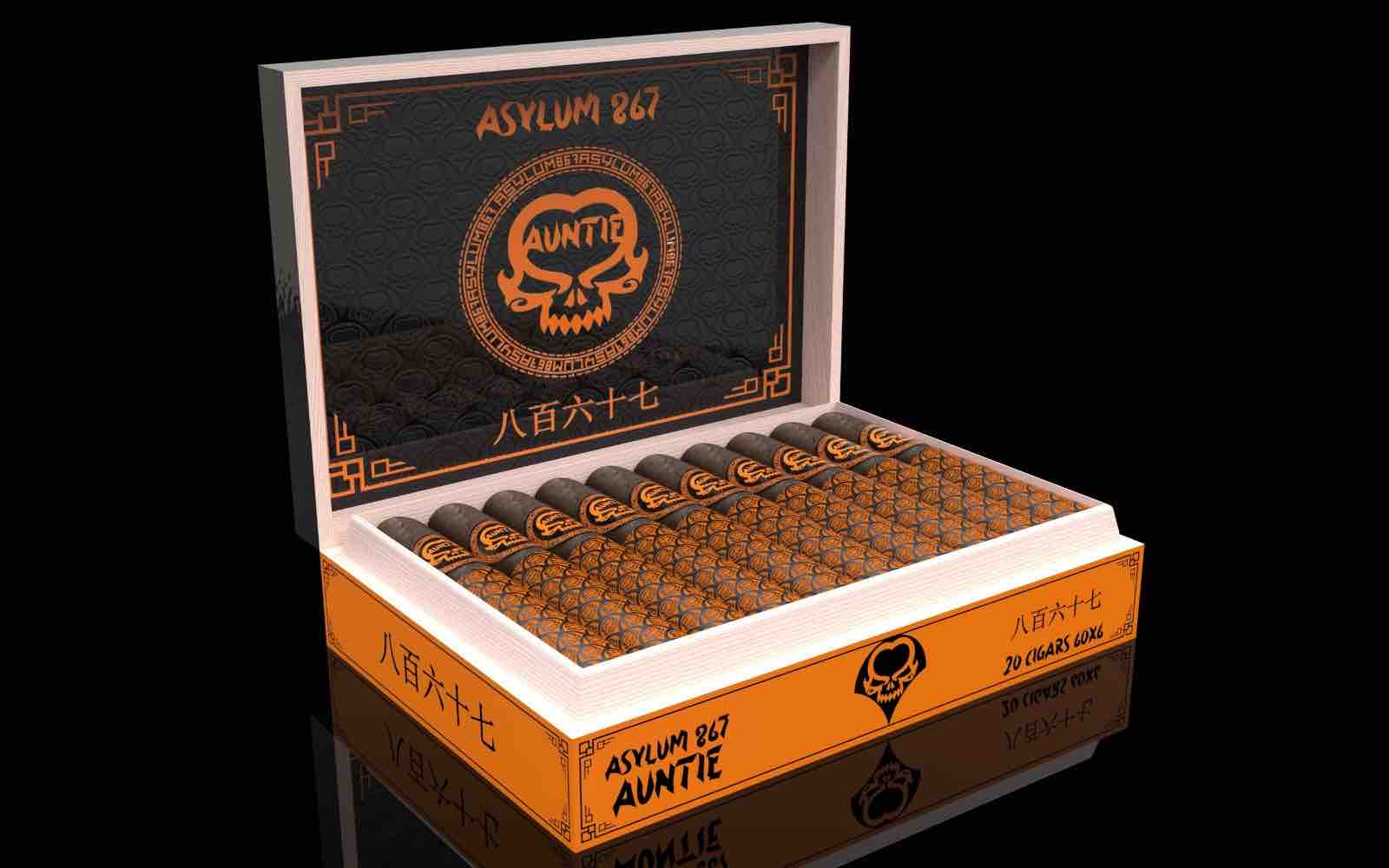 Corona 46 X 5; MSRP. $9.50
Petite Corona 44 X 5; MSRP $9.50
Auntie Lancero 38 X 7; MSRP $11.00
Midnight Oil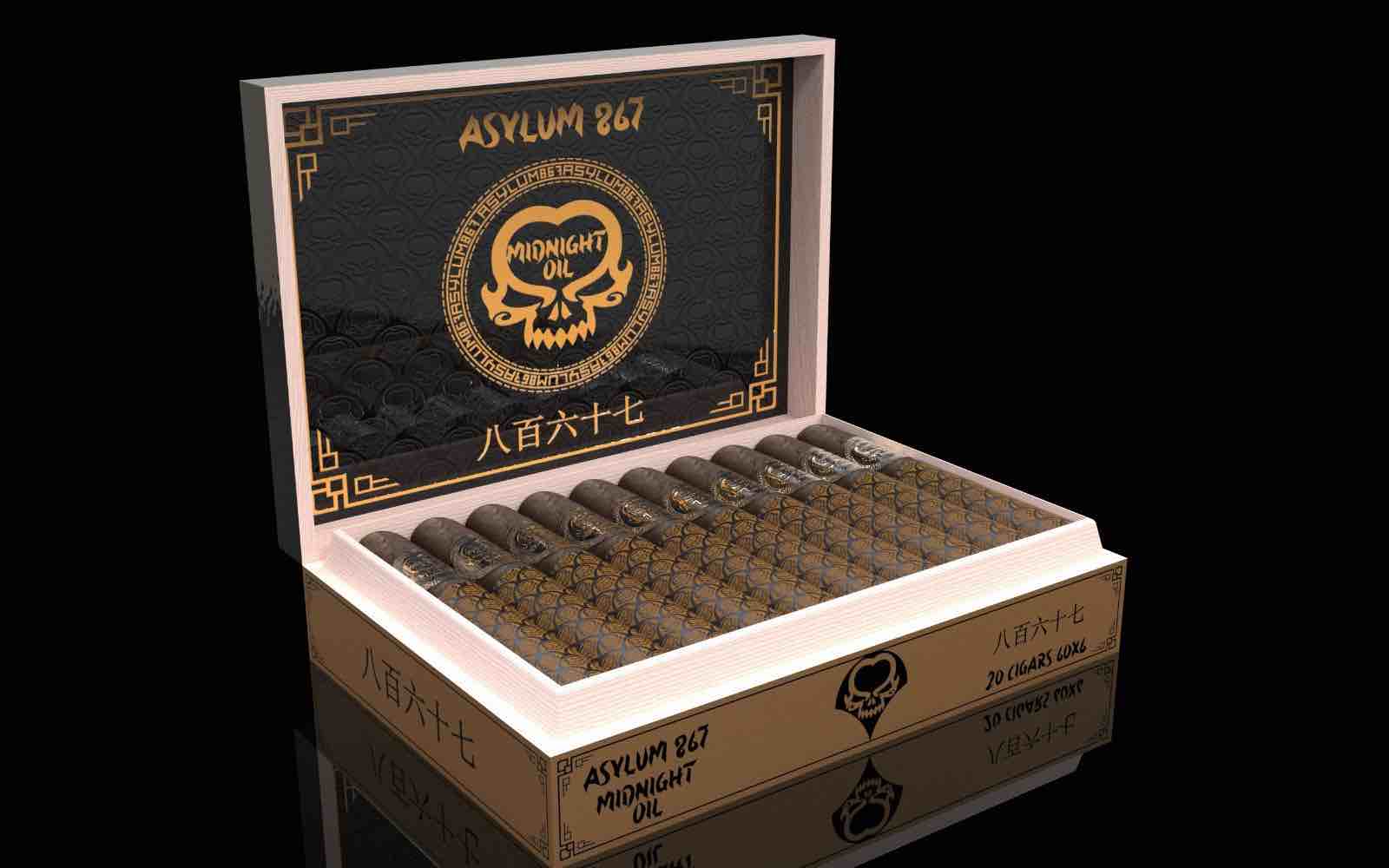 The 54: 54 x 6; MSRP $12.00
The 60: 60 X 6; MSRP. $12.50
The 70: 70 x 7; MSRP. $14.00
Zero
Robusto 50 x 5; MSRP $ 10.50
Toro 50 X 6; MSRP $11.00
Churchill 48 X 7; MSRP $11.50
The PCA Trade Show opens July 7, 2023, in Las Vegas, Nevada.
Image Credits: C.L.E. Cigar Company