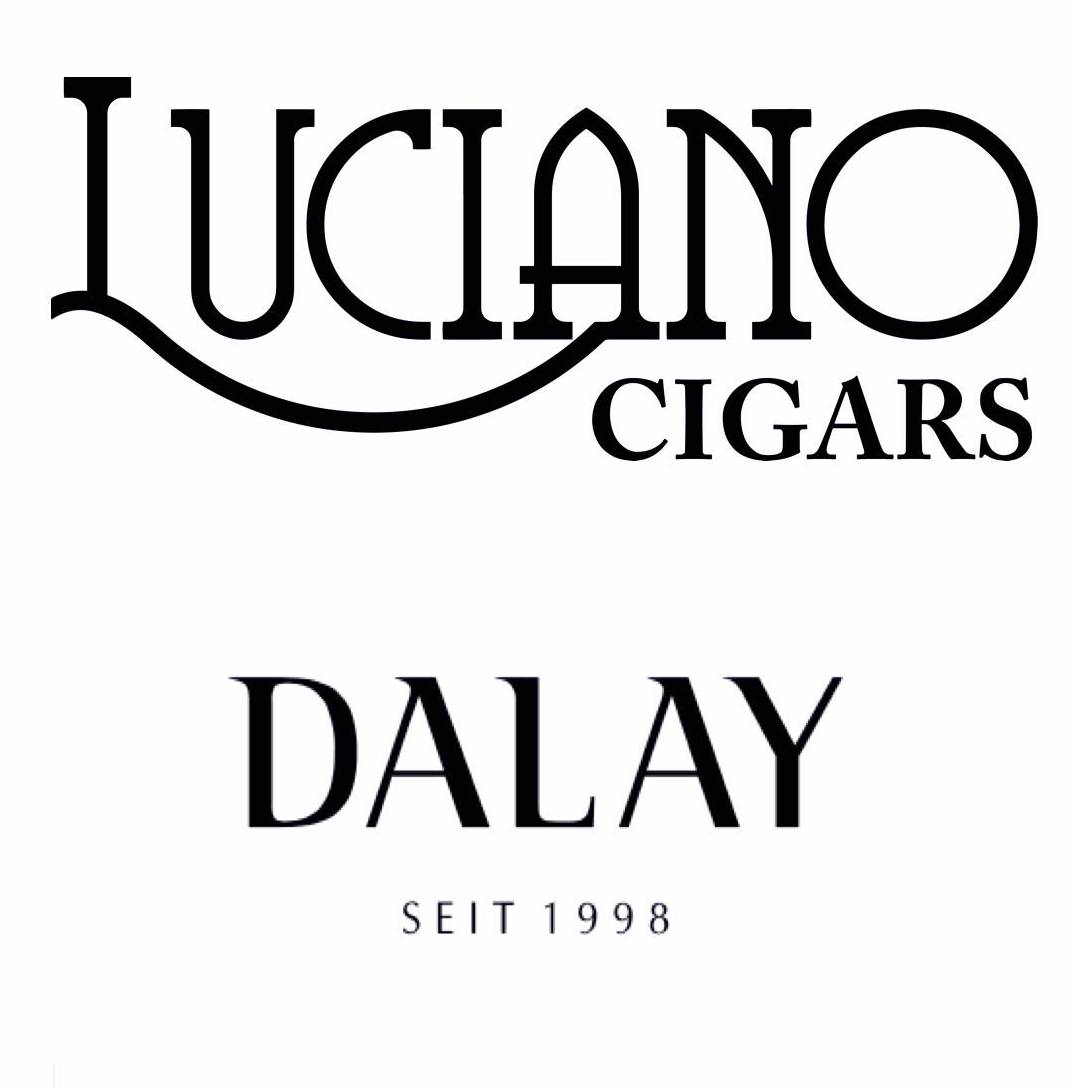 Luciano Cigars and Dalay Zigarren have announced a new partnership between the two companies for the exclusive distribution of Dalay products by Luciano Cigars in the United States. The companies will debut the new alliance with two new cigars at the 2023 Premium Cigar Association trade show.
Dalay Zigarren was founded in 1998 by industry veteran Salih Dalay. The company serves as an importer, exporter, and distributor in the German market. In addition, Dalay is an official Habanos S.A. retailer with a "La Casa del Habano" store in Saarbrücken, Germany. The partnership has been evolving over the past five years as Dalay Zigarren has been the sole distributor of Luciano Cigars in the German market. Dalay Zigarren also produces its own premium cigars, which will eventually come to the U.S. market as part of this agreement.
"Luciano is a true friend. Working with him along the years has been an honor, and to take that partnership even further with this agreement is superb. From blending an incredible new cigar for us, to working with us to bring Dalay cigars to US shores, we are ecstatic to be at this year's PCA with Luciano," says Dalay.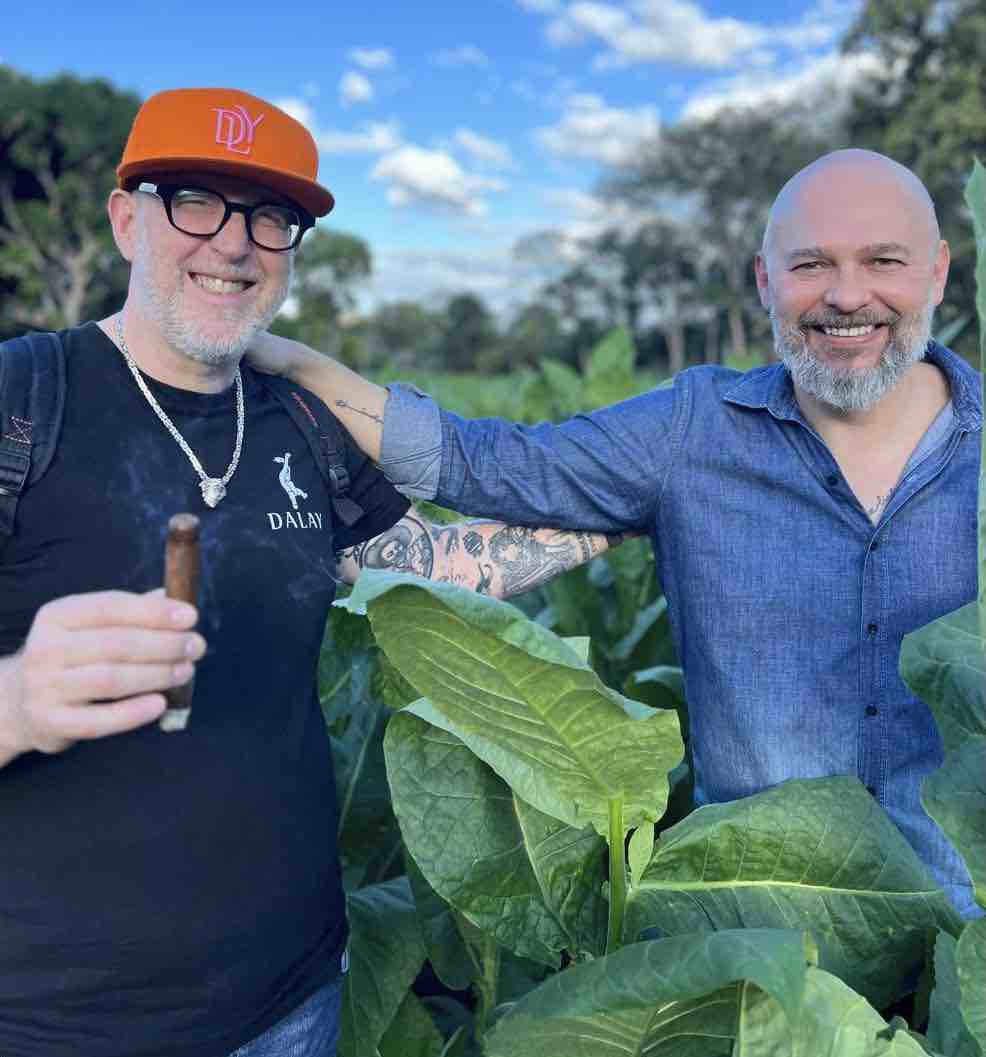 The first of the two new cigars being introduced as a part of the partnership is Istanbul. It's a project that has been said to have been a decade in the making and pays homage to  Salih Dalay's Turkish heritage and passion for tobacco. It brings to life Salih Dalay's vision of creating a one-of-a-kind cigar that features Turkish tobacco as part of the blend. Turkish tobacco is known for its unique compelling flavor and aromatic qualities. The cigar is produced at the Zauberberg factory in the Dominican Republic.
"The Istanbul is a cigar like no other! When Salih asked me to validate the blend I was really honored and also very impressed with the result. Salih Dalay, Michael Grossklos and the Zauberberg factory did an amazing job on this cigar. For us it is an honor to work with them and distribute this amazing unique product amongst our portfolio, a priceless experience for our friendship– I can't wait for July!" commented Luciano Meirelles, CEO and Co-Founder of Luciano Cigars, in a press release.
In addition to investing years in developing the Istanbul blend, there was also considerable time devoted to the creation of the artwork featured on the cigar ring.  Istanbul features art done by the internationally renowned Turkish artist, Hasan Kale. Kale has been referred to in some circles as the "Turkish Microangelo," for his expertise in the miniature art craft. His artwork, which features images of Istanbul itself, took years for the artist to complete and was painted on a cigar ring. The original painting will be displayed at the Luciano Cigars booth at this year's PCA.

Salih's daughter also worked on the design of the ring and box, with an original calligraphy art displayed. His son, who interned for a few years at the Zauberberg factory where the cigar is made, contributed significantly to the blending process as well.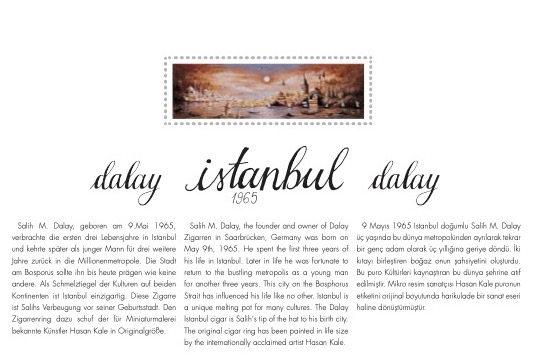 "This cigar was made with the contribution of both my children, and we are all thankful for the privilege to honor our family and Turkish heritage. I have been in this industry for over two decades now, so to see the Istanbul cigar finally come to life after years of dreaming and planning feels incredible," added Salih Dalay.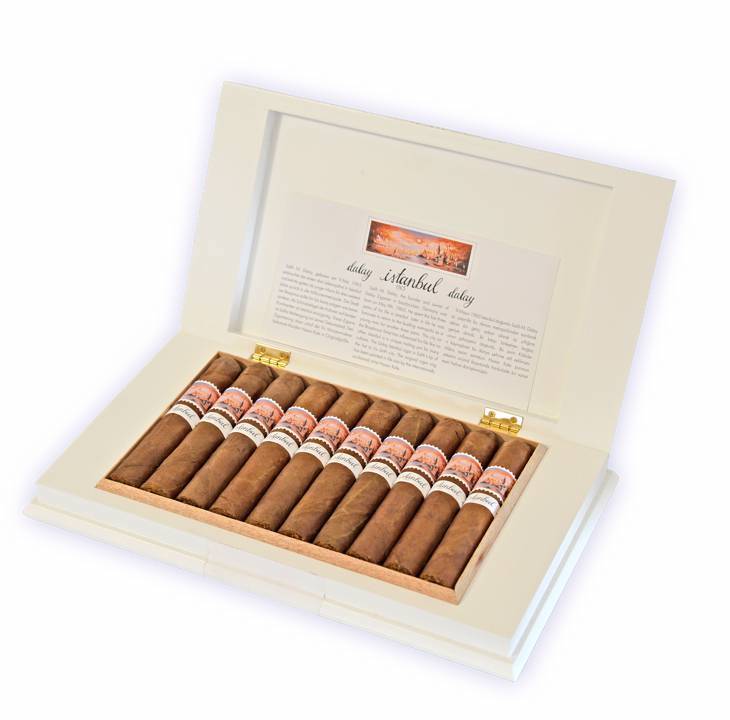 The Dalay Istanbul will debut in the American market as a PCA exclusive, available to order only for show attendees in boxes of ten in the following sizes:
Principe (4 1/2 x 46, MSRP $17.00/cigar)
Robusto (5 x 50, MSRP $18.00/cigar)
Toro (5 1/2 x 54, MSRP $20.00/cigar)
The second cigar is Dalay Nicaragua. This is a cigar blended by Luciano Meirelles at the Luciano Cigars factory in Estelí, Nicaragua and is the first Dalay cigar to come out of that factory. This cigar features a Corojo '98 Ecuadorian wrapper, a double binder with Brazilian Arapiraca and Ecuadorian Habano 2000, and all Nicaraguan fillers from Pueblo Nuevo, Jalapa, Esteli and Massatepe. Dalay Nicaragua will come in boxes of 20 and in the following four sizes:
Corona Gorda (5 1/2 x 46, MSRP $10.50/cigar)
Robusto (5 x 50, MSRP $11.50)
Toro (6 x 52, MSRP $12.50)
Gran Toro (6 1/2 x 56, MSRP $13.30)
"What Luciano did with this Blend is off the charts! This cigar is a stand-out in our portfolio. Luciano has always been contributing with his knowledge and vast expertise in tobacco and I consider him a mentor and a friend. Working here at Dalay has provided me many opportunities to meet people like Luciano and work with only the best," commented Michael Grossklos, CEO and Blender for Dalay Zigarren.
In addition to the Dalay Nicaragua and Istanbul, Luciano Cigars and Dalay Zigarren have plans to introduce the full range of Dalay Zigarren's classic lines to the US by the end of the year. This will include the Dalay Dominican Republic Hell & Dunkel as well as the Dalay Honduras Hell & Dunkel, both manufactured at the Zauberberg Factory in the Dominican Republic.
The Dalay Istanbul and Dalay Nicaragua are scheduled to ship from the Luciano Cigars warehouse by the end of July. The 2023 PCA Trade Show opens July 7, 2023, in Las Vegas, Nevada.
Photo/Image Credits: Supplied by Luciano Cigars