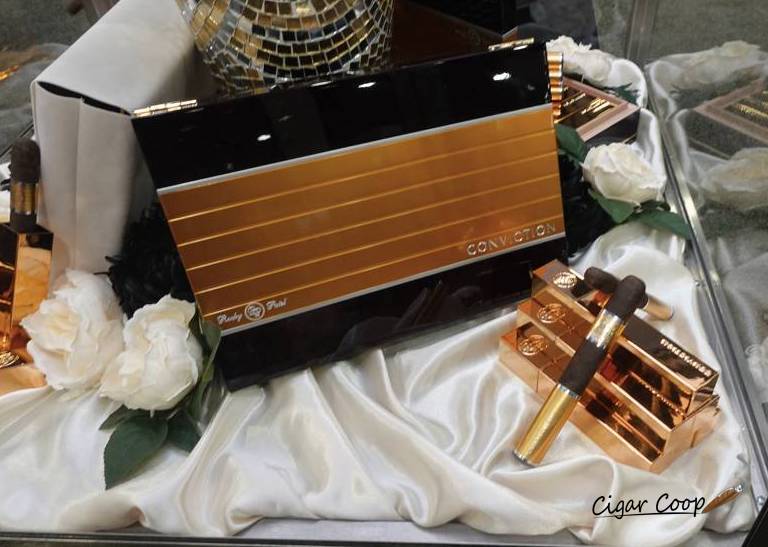 Rocky Patel Premium Cigars is getting ready to launch its signature release of the year, Conviction. It is described as a passionate pet project for company founder and namesake, Rocky Patel.
Conviction is described as a small batch, limited edition cigar. It's only being rolled by four toreadors whom the company says have 130 years of rolling experience between them.  The company has capped production at 500 cigars per day.
In addition, the cigar uses what the company describes as some of the rarest San Andres wrapper leaves that will go through a special fermentation process. These tobaccos were aged in tercios for four years. Conviction also uses a double binder, and five different aged fillers, including some from the Rocky Patel farms in Estelí and Condega. The cigar will be a box-pressed offering. The cigar comes in one size – a 6 1/2 x 52 Toro. Each cigar comes packaged in individual coffins. A total of 10 coffins will be packaged per box.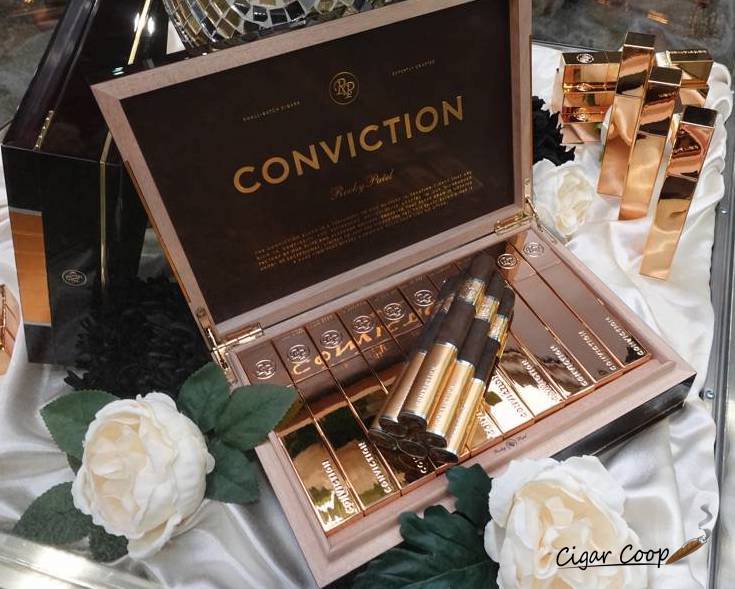 Because of limited tobaccos and the fact there are only four rollers, the company anticipates it will only release 50,000 cigars.
Rocky Patel Premium Cigars has confirmed pricing at $100.00 MSRP per cigar.
While it has not been officially announced, Conviction is expected to be showcased at the 2023 Premium Cigar Association (PCA) Trade Show in Las Vegas, which opens July 7th.
Photo Credit: Cigar Coop, except where noted.
This story was updated following the launch at the 2023 Premium Cigar Association Trade Show.