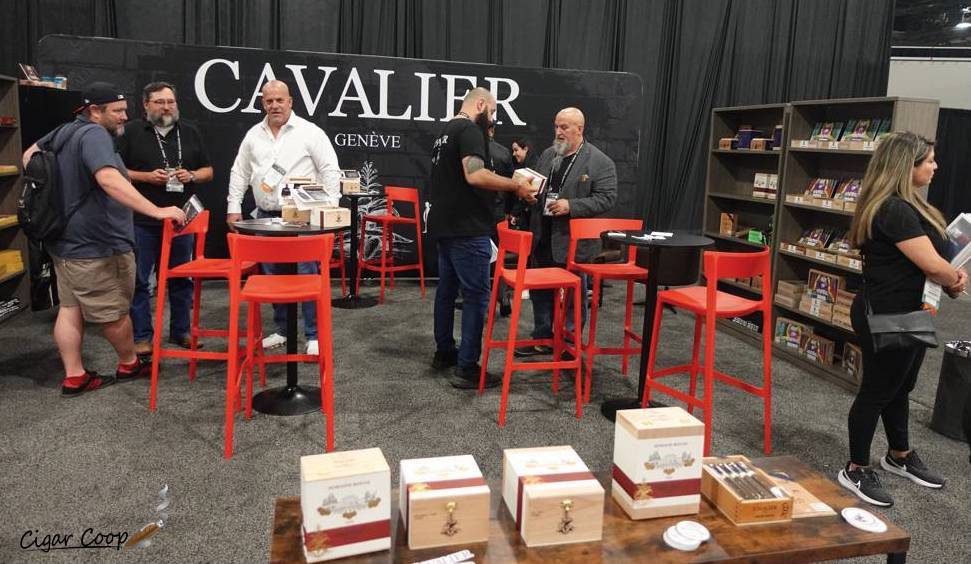 If there is a company at the 2023 Premium Cigar Association (PCA) Trade Show that has undergone a rapid expansion, it has to be Cavalier Genève. Over the past couple of years, the company has moved into its own factory, set up its own distribution center, and has undergone a significant brand expansion in the portfolio. If you looked at the Cavalier Genève booth, you would see the efforts of these labors coming to fruition. If you watch our interview with Cavalier Genève founder Sebastien Decoppet, you can't help but notice the activity going on behind him. This year at PCA 2023, Cavalier Genève brought a new blend to its Inner Circle brand and showcased its annual Cavalier Genève Limited Edition Cigar.
Last year Cavalier Genève began its brand expansion with the launch of the Inner Circle brand. This marked the first time Cavalier moved away from its eponymous 24k Diamond branding for a regular production line. The name Inner Circle pays homage to the people who have been on board with Cavalier Genève since the beginning. This year the company has introduced a second blend under the Inner Circle brand called Inner Circle Domaine Rouge. Inner Circle Domaine Rouge continues the theme of paying homage to the people who influenced Cavalier Genève. In this case, Domain Rouge is a tribute to Sebastien Decoppet's father, Pascal Decoppet, who passed away in 2021.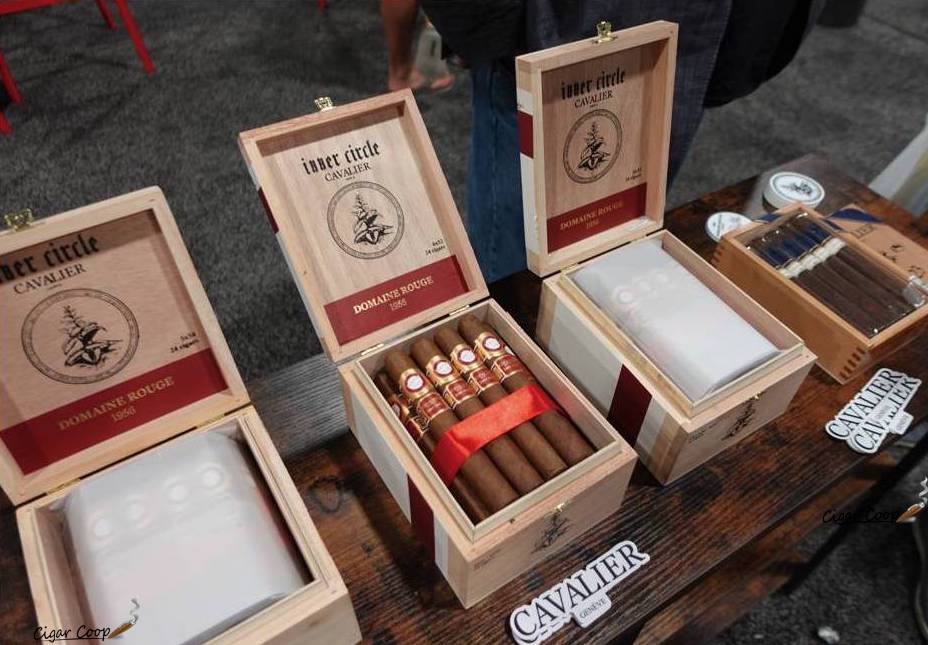 Inner Circle Domaine Rouge stands out with its red-accented packaging, which complements the packaging of the blue Inner Circle release nicely. Cigars and wines were a common interest of Sebastien and his father. This is showcased well by the packaging.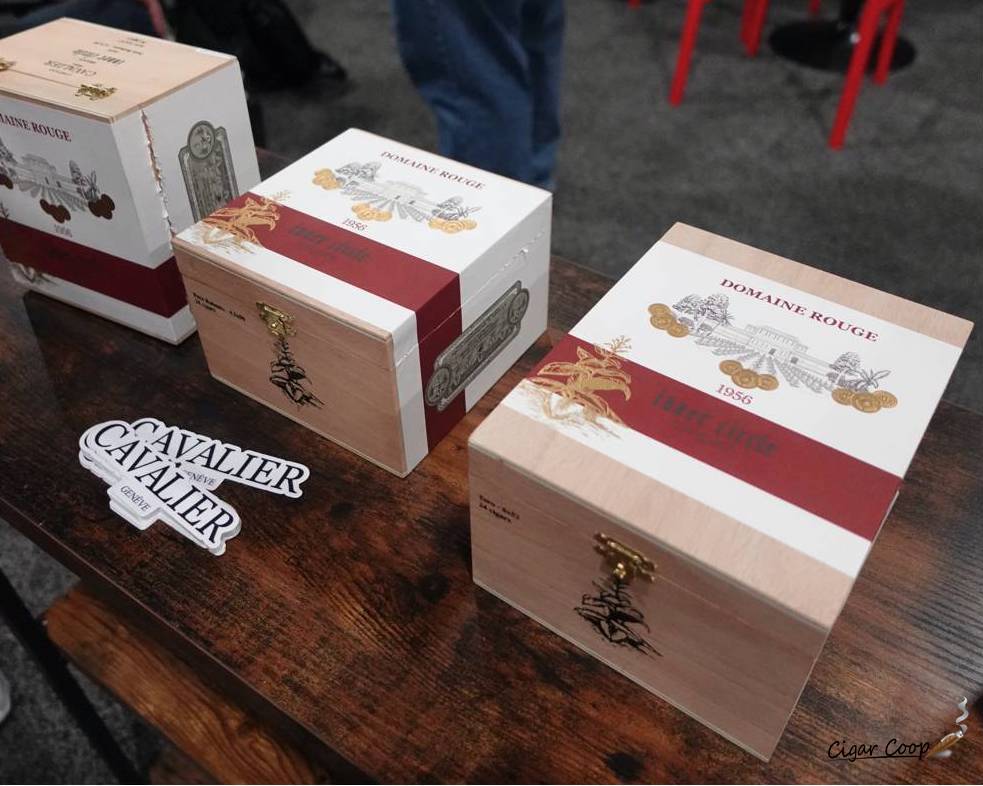 The blend features a Habano wrapper from the Jamastran Valley over a Connecticut binder and fillers incorporating Habano from the Jalapa region of Nicaragua, Habano from the Jamastran Valley of Honduras, and Paraguayan tobacco. Inner Circle Domain Rouge will come in four sizes: Petit Robusto, Robusto Grande, Toro, and Figurado. Each is presented in 24-count cabinet boxes. Pricing in the U.S. is set between $14.10 to $15.40 MSRP.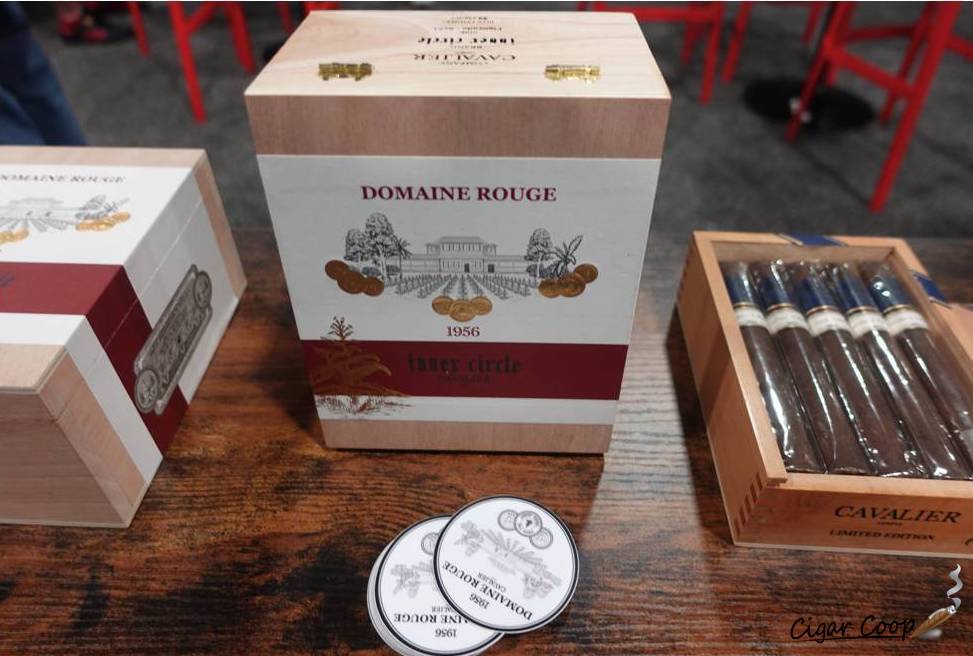 In previous years, the Trade Show has been where Cavalier Genève has showcased its annual limited edition cigar, and this year's PCA is no exception. This is the sixth consecutive year Cavalier Genève has done an annual limited edition. One common feature is that the blue Cavalier Genève band adorns these cigars. As in previous years, the company is not disclosing the blend. The cigar is a single size – a  6 x 54 vitola, presented in ten-count boxes. A total of 1,948 boxes were produced. The number is significant as the melting point of gold is 1,948 degrees Fahrenheit. Cavalier Genève is known for its 24k gold diamond found on the wrapper of many of its cigars. Production comes from Fabrica Centroamericana de Tabaco S.A., the factory owned by Cavalier Genève. One thousand boxes are slated for the U.S. market, with the remainder allocated outside the U.S. Suggested Retail Pricing is set at $14.60 per cigar.
One final note, in addition to Inner Circle, another new brand Cavalier Genève introduced is Tres Delincuentes. This is a product that was launched at TPE 2023 earlier this year. This cigar has been out several months, so it was past the Cigar Coop deadline to be considered a "new product" at the Trade Show, but it is a noteworthy release when telling the story of Cavalier Genève. It's an edgier brand influenced by art and music, allowing the company to connect with a different audience. Tres Delincuentes is available in Connecticut, Habano, and Maduro. Each is available in three sizes, and the price point is an attractive $6.95 to $7.90 range: Robusto (5 x 50, SRP $6.95/cigar), Toro (6 x 54, SRP $7.60/cigar), and Gordo (6 x 60, SRP $7.90/cigar).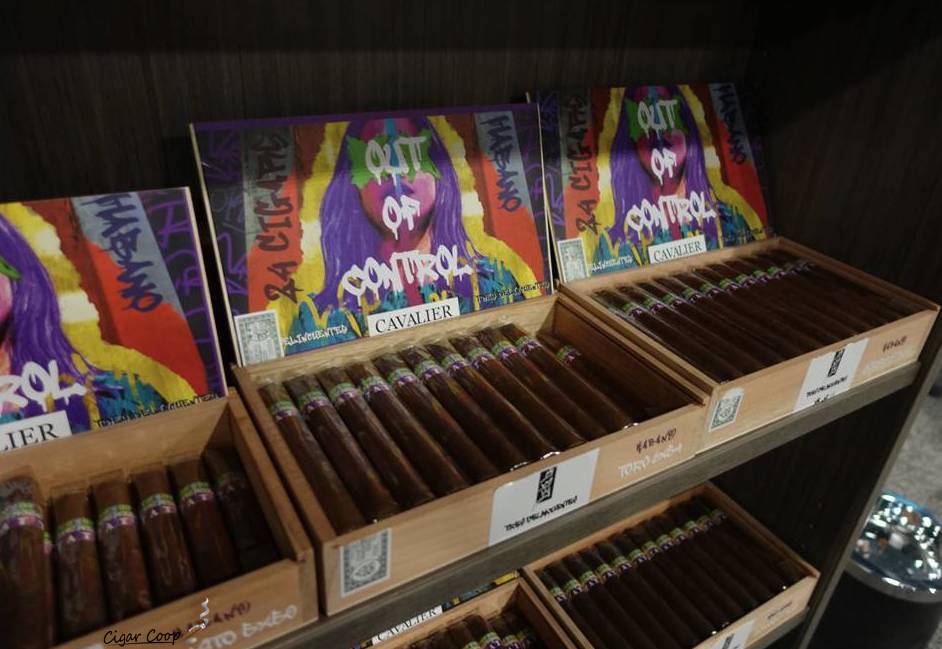 Interview with Sebastien Decoppet, Cavalier Genève
Due to age restrictions, you will need to click on Watch on YouTube to view this content.
Product Reports
Photo Credits: Cigar Coop