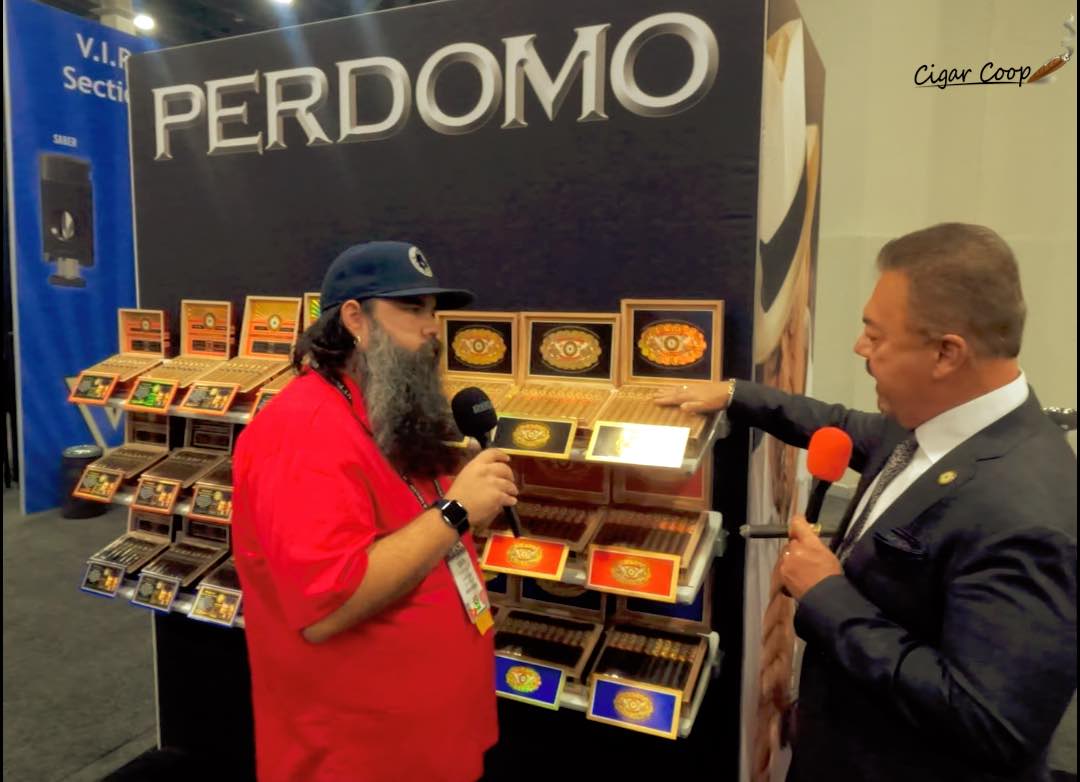 When it comes to a list of highly anticipated cigars being released at the 2023 Premium Cigar Association (PCA) Trade Show, it's hard to find one that was more anticipated than the Perdomo 30th Anniversary line. The Perdomo 30th Anniversary is a release that Perdomo Cigars had been talking about for quite some time. The release was scheduled for last year when Perdomo Cigars celebrated its 30th anniversary. After-effects from the COVID-19 pandemic resulted in supply chain delays on the packaging side. As a result, a decision was made to postpone the release until this year. In a truly grand fashion, Perdomo waited until the doors of the 2023 PCA Trade Show opened to unveil the Perdomo 30th Anniversary – and judging from the looks of the cigars, it's clear Perdomo is going to have another stellar line to carry it through the next decade and beyond.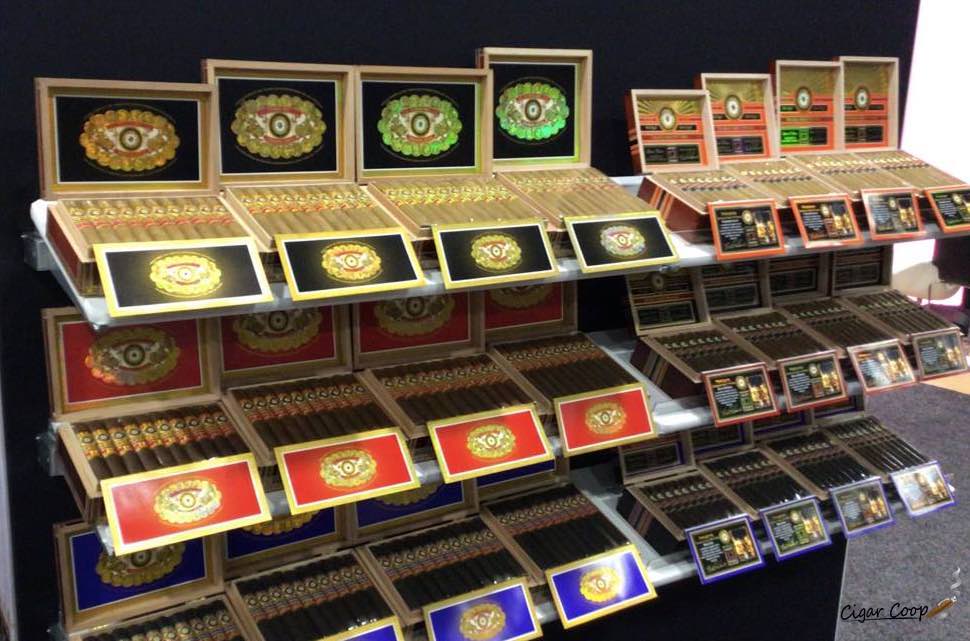 Arthur Kemper and Nicholas Perdomo III designed the packaging for the Perdomo 30th Anniversary. While the cigars were unveiled at the Trade Show, President and CEO Nick Perdomo had not seen the packaging until a dinner held the night before.
Keeping to the custom of many of the Perdomo lines, the Perdomo 30th Anniversary features a Connecticut, Sun Grown, and Maduro option. The Perdomo 30th Anniversary Connecticut features an Ecuadorian Connecticut wrapper over Nicaraguan binder and fillers from the Perdomo farms. The Perdomo 30th Anniversary Sun Grown and Perdomo 30th Anniversary Maduro feature 100% Nicaraguan tobaccos from the Perdomo farms, including Nicaraguan Sun Grown and Nicaraguan Maduro wrappers, respectively. Each of the wrappers is bourbon-barrel-aged. The unique feature of these Perdomo Cigars is that they all use tobacco from a 2007/2008 harvest – making them 15 years old.
All three Perdomo 30th Anniversary blends will be available in five box-pressed sizes: Robusto (5 x 54), Epicure (6 x 54), Gordo (6 x 60), Churchill (7 x 54), and Torpedo (7 x 54). Each of the five sizes is presented in 30-count boxes – a nod to the 30th-anniversary milestone. Pricing is set with an SRP of $12.00 to $14.00 per cigar.
As for distribution, Perdomo is limiting things at first. On the onset, the Perdomo 30th Anniversary will be sold through 75 retailers. During the weeks leading up to PCA, Nicholas Perdomo III was reaching out to the retailers who were selected to try it. Additional authorized retailers will be added in the future. The line is scheduled to ship in November.
Interview with Nick Perdomo, Perdomo Cigars
Due to age restrictions, you will need to click on Watch on YouTube to view this content.
Product Reports
Photo Credits: Erron Nielsen for Cigar Coop