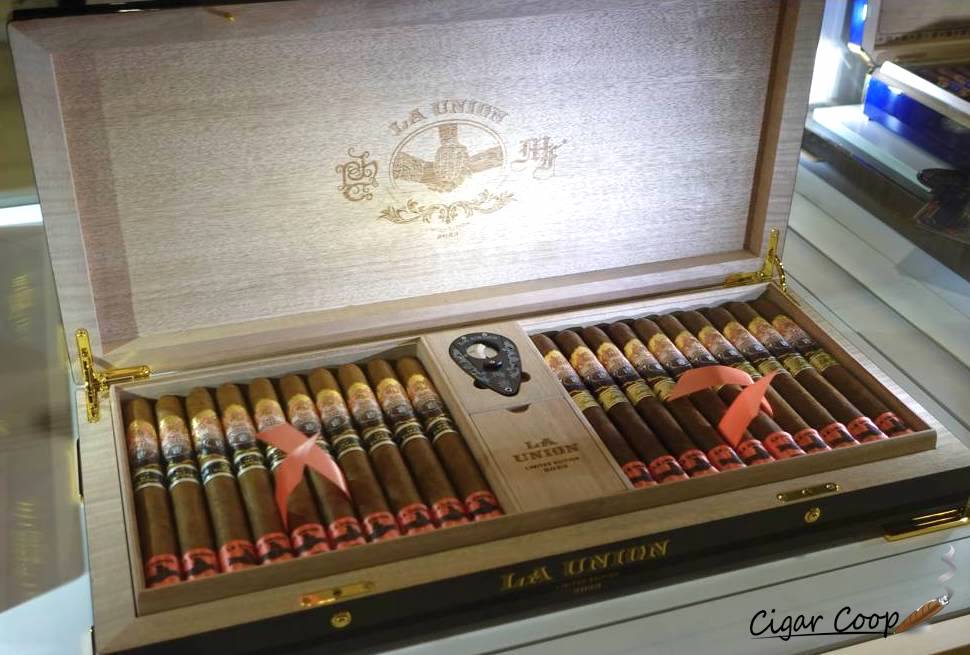 My Father Cigars and Tatuaje Cigars are both celebrating the 20th Anniversary of their respective companies in 2023. For the past two decades, the two companies have been connected. Don Pepin Garcia and Jaime Garcia have been handling the production of Pete Johnson's Tatuaje Cigars from the beginning. In addition, Johnson is now the son-in-law of Don Pepin Garcia. So it's no surprise the two companies have come together for a special limited edition collaboration known as La Union. These will be two limited edition humidor sets, each containing cigars that have been blended by one company for the other. La Union was showcased by My Father Cigars at the 2023 Premium Cigar Association Trade Show, but this release isn't scheduled to ship until 2024.
The first of the two humidor sets is the "Black Humidor."  Inside the humidor are 40 cigars. There are 20 cigars blended by Pete Johnson for Pepin and Jaime Garcia, and the other 20 cigars were blended by the Garcias for Pete Johnson. The Johnson-blended cigar (on the left side) features a Nicaraguan Corojo wrapper over all Nicaraguan tobaccos.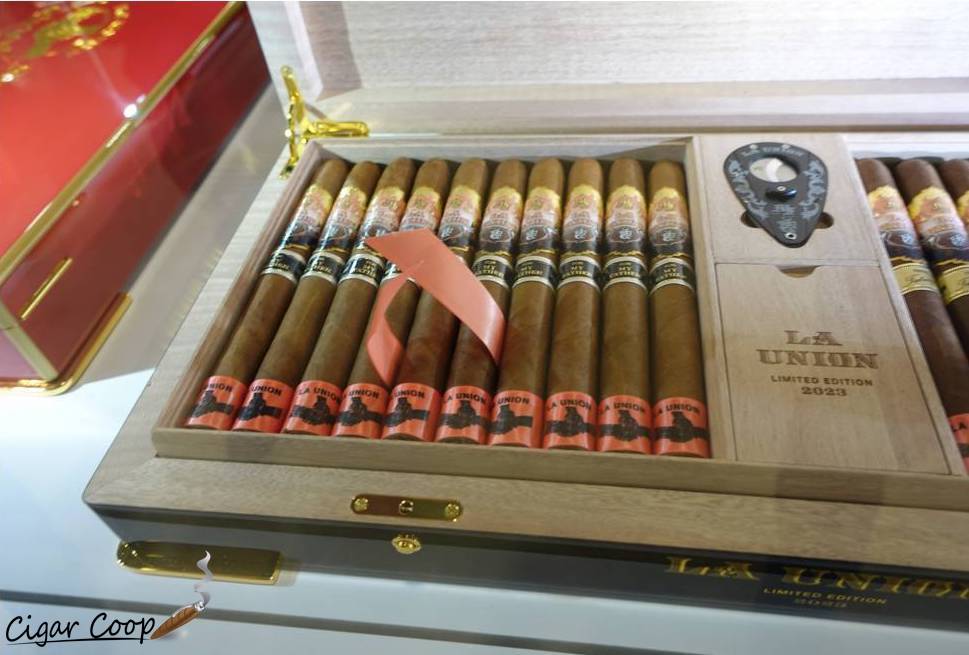 Meanwhile, the right-side houses the Garcia-blended cigar for Tatuaje. This cigar features an Ecuadorian wrapper over Nicaraguan tobacco. All of the Nicaraguan tobaccos for both blends come from the Garcia family farms. The cigar vitola included in the humidor set is a "Prominente Especial" measuring 50 x 7 1/4 and featuring a 109-style bullet cap.  Finally, the set includes a Xikar Xi1 Perfect Cut cutter.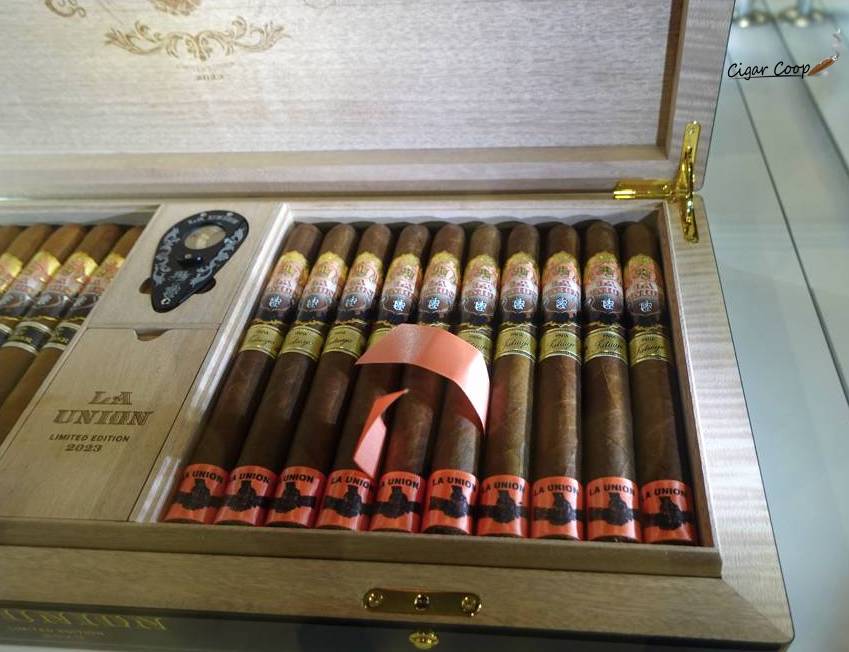 The Black Humidor is expected to be released early in 2024. This will be followed by a second humidor set termed the "Red Humidor." It's the same concept as the Black Humidor but with two different blends. While we didn't get the blend info here, Halfwheel has reported the Garcias blended a Broadleaf cigar for Johnson and Johnson blended a Sumatra-wrapped cigar for the Garcias.  Both cigars are also the same Prominente Especial size – and the Red Humidor also includes the Xi1.
A total of 1,500 of each of the humidor sets will be produced.
Photo Credits: Erron Nielsen for Cigar Coop
Update (7/25/23): Corrected blends (and sides) for the Black Humidor. We had them reversed.