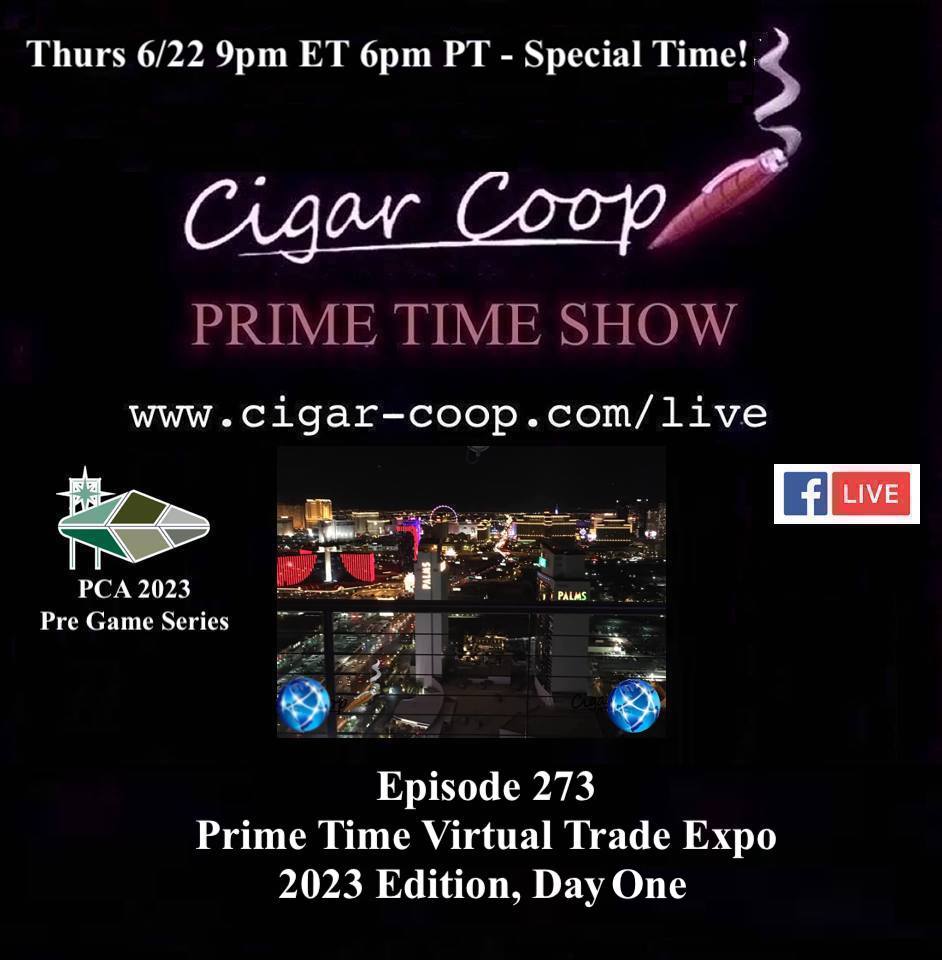 For the fourth year in a row, we are bringing the Virtual Trade Expo Concept back. The concept is very simple. We give a cigar company a 15-minute slot to come on and talk about their summer/upcoming releases. This is the first of two shows over two weeks.
Here is the lineup from Day One (6/22/23):
Hector Alfonso, Espinosa Cigars
Brian Motola, Cavalier-Geneve Cigars
Justo Eiroa, JRE Tobacco Co
Pete Johnson, Tatuaje Cigars
James Brown, Oveja Negra Brands
Casey Haugen, Crux Cigars
Enrique Sanchez, 1502 Cigars
Dave Spirit & Jerry Gripp, EP Carrillo
Gus Martinez, West Tampa Tobacco Co
Mike Szczepankiewicz, Powstanie Cigars
Ed Treviño, Luciano Cigars
Note: Due to age restrictions, you might have to click on "Watch on YouTube" below.
Don't forget, you can catch us on Google Play Music, iTunes, Podbean, YouTube, Odysee and Rumble. The Prime Time Network of shows – the shows focusing on #industrytalk and #industrypeople.