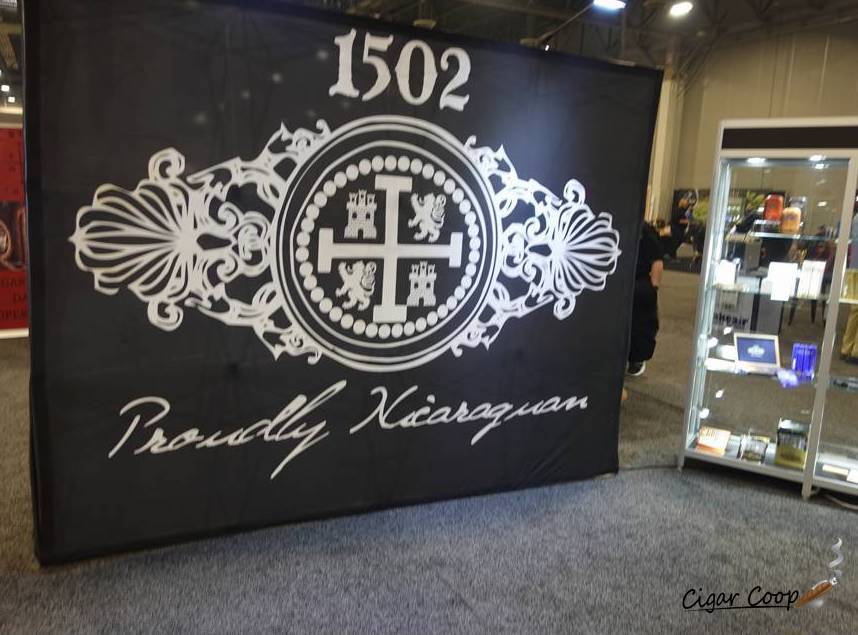 Global Premium Cigars, maker of the 1502 brand of cigars, is celebrating its eleventh anniversary. For as long as I have been covering Global Premium Cigars and 1502, they have been the staple of the Premium Cigar Association (PCA) Trade Show. It's also great connecting with Enrique Sánchez Icaza, the dynamic CEO and creative force behind 1502. While the 2022 Premium Cigar Association was all about the tenth anniversary, the company this year would introduce an innovative solution around merchandising that is geared to both retailers and consumers.
Being launched at the trade show is what the company is calling "cases" for several offerings in the 1502 portfolio. Sanchez said that he was seeing a lot of his product in Europe in trays due to limited humidor space. One thing Sanchez thought was being lost when his products were not in the box was the branding on the box. Therefore he devised a solution of putting individual cigars into a cardboard case. The unique feature is when the boxes are placed next to each other; it allows the 1502 logo and branding to be shown on the trays.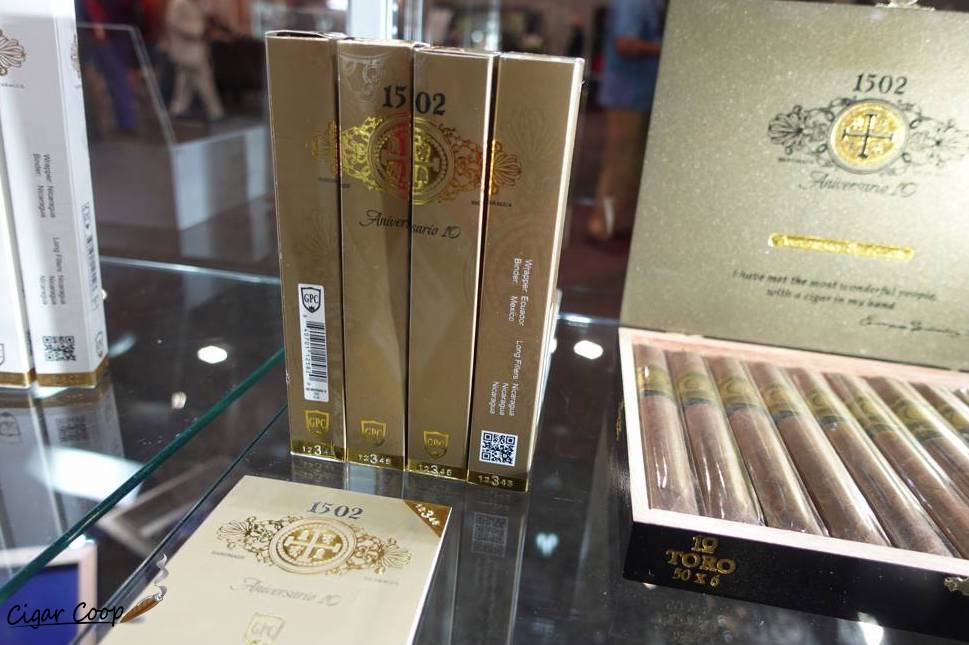 In addition, the cases contain blend information, vitola size, strength profile, bar code, and a QR profile – information that would interest consumers.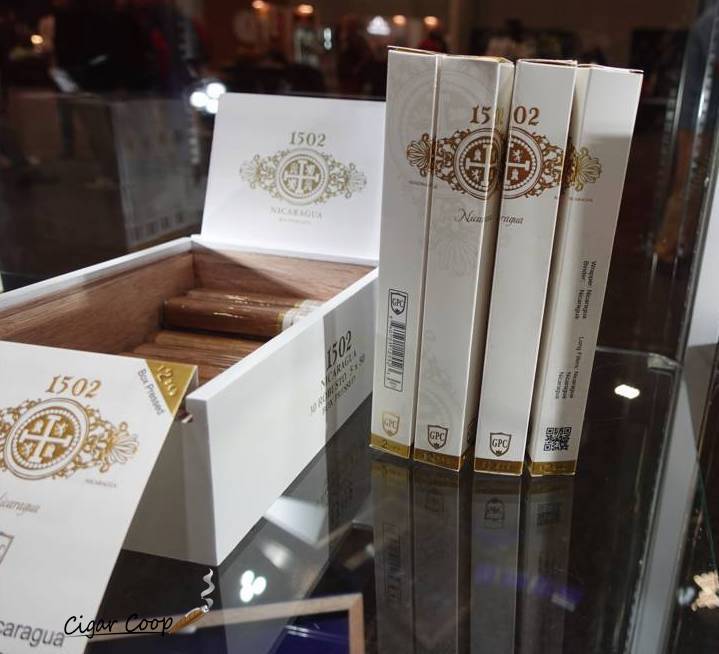 The cases being launched
1502 Emerald:Robusto, Toro
1502 Ruby: Robusto, Toro
1502 Black Gold: Robusto, Toro
1502 Nicaragua: Robusto, Churchill
1502 Blue Sapphire: Robusto Gordo, Toro Gordo
1502 Aniversario 10: Toro
The cases will not replace the box packaging of these brands and sizes. Sanchez said the Aniversario 10 cases are in the warehouse and will ship first. The other lines will then follow these ups.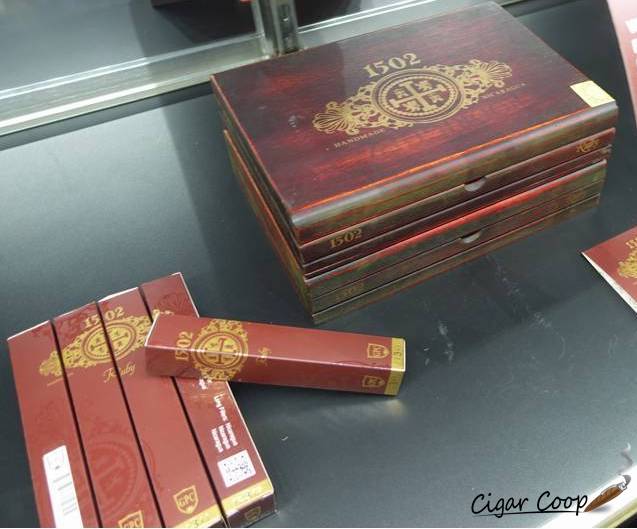 In addition, Global Premium Cigars showcased leather cigar holders.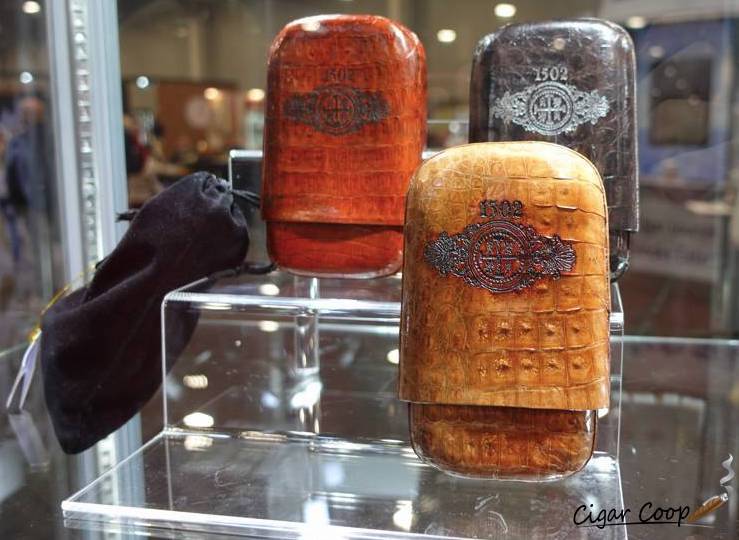 Interview with Enrique Sanchez Icaza, Global Premium Cigars
Due to age restrictions, you will need to click on Watch on YouTube to view this content.
Photo Credits: Cigar Coop