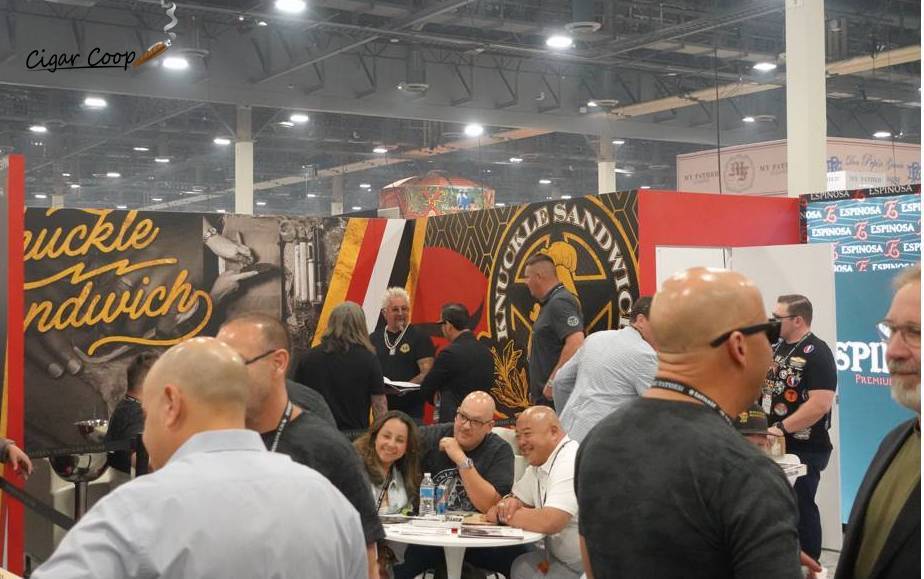 After Espinosa Cigars made a monstrous splash by bringing Guy Fieri and his Knuckle Sandwich line to the 2022 Premium Cigar Association (PCA) Trade Show, everybody wonder what Espinosa Cigars would for an encore. The answer would be to pick right off where they left off. Once again, Fieri was at the Trade Show this year. This year he wasn't only at the Espinosa booth. Fieri's visit to PCA also included a featured appearance at the PCA opening party and a walking tour of the PCA Show.
Meanwhile, Espinosa also came loaded with new products. The products included three of the company's staple limited edition releases as well as two samplers. The releases would be a mix of Knuckle Sandwich, Espinosa, and 601 products.
The 601 La Bomba Warhead has been a staple of annual limited editions for over a decade. As the name indicates, Warhead IX is the ninth installment of this series (there were a couple of years Warhead was not released). Warhead takes the 601 La Bomba brand and puts a Broadleaf wrapper on the blend. Each year Warhead is released in a different size and package. This year the Warhead IX is a 6 x 56 perfecto. It will be packaged in ten-count boxes with a total allocation of 5,000 boxes. Pricing is set at $13.00 per cigar. The cigar is produced at AJ Fernandez's San Lotano factory.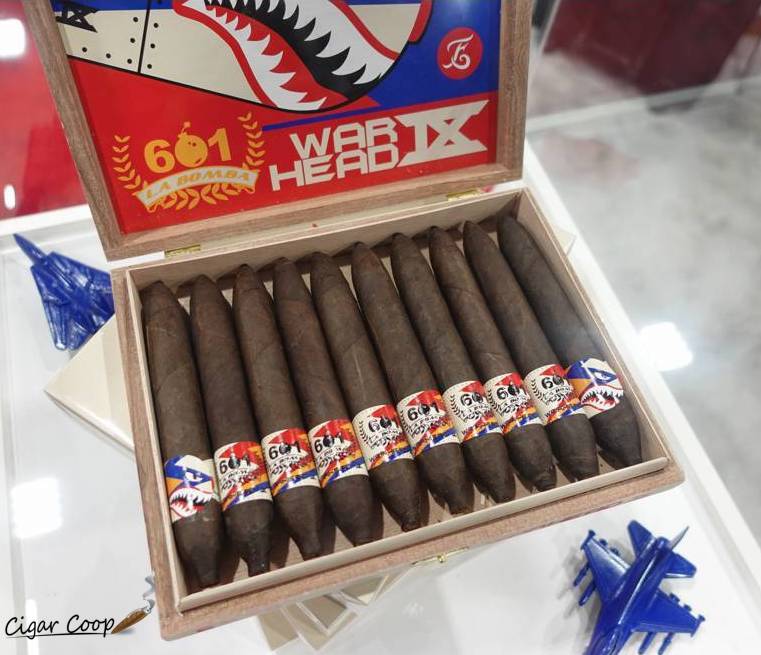 Another annual limited edition release debuting at the 2023 PCA Trade Show is the Las 6 Provincias ZDT. The name Las 6 Provincias means "six provinces," and it refers to the six provinces that existed prior to the takeover of Cuba by Fidel Castro. Each year the release pays homage to one of those six original provinces. Each comes in a different blend, size, and packaging. ZDT is an acronym for "Zona de Tabaco." This year's iteration highlights Cuba's most recognized tobacco-growing region, Pinar del Rio.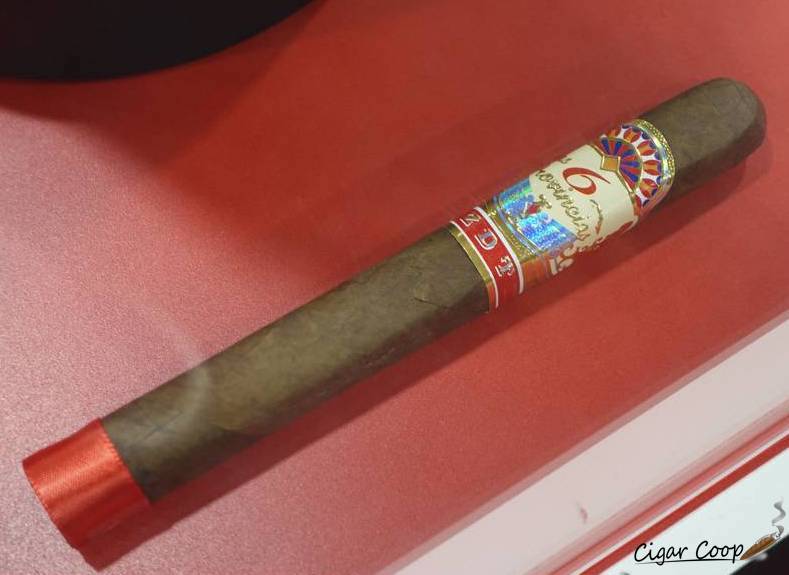 The Las 6 Provincias ZDT is a box-pressed, 6 1⁄2 x 48, Short Churchill, made with Nicaraguan fillers and binder and wrapped in a Corojo Wrapper. This marks the first major release under the Espinosa brand using a Corojo wrapper. Once again, Espinosa Premium Cigars teamed with local Cuban artist Eden Gutierrez to collaborate on the artwork and packaging for this project. The Las 6 Provincias ZDT is presented in a 20-count ornate ceramic jar, decorated throughout with artistic renderings of the tobacco-making process.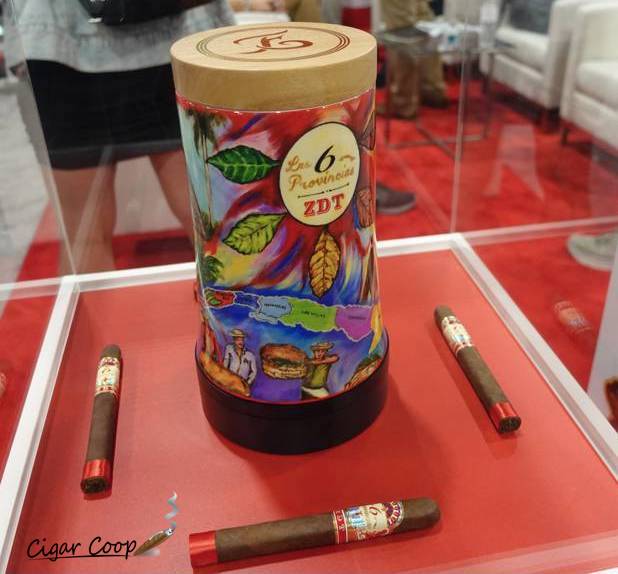 And it appears that Knuckle Sandwich Chef Special is joining the list of annual limited editions of Espinosa releases. The Chef Special first made its debut last year. Now it's back with a different blend, size, and packaging. The blend features an Ecuadorian Sumatra wrapper over all-Nicaraguan binders and fillers. Like last year, the Chef Special comes in a 6 1/2 x 52 Box Pressed Figurado. The cigars will be in ten-count boxes with pricing of $15.00 MSRP per cigar and $150.00 MSRP per box. The cigars are made at the San Lotano Factory in Ocotal, Nicaragua.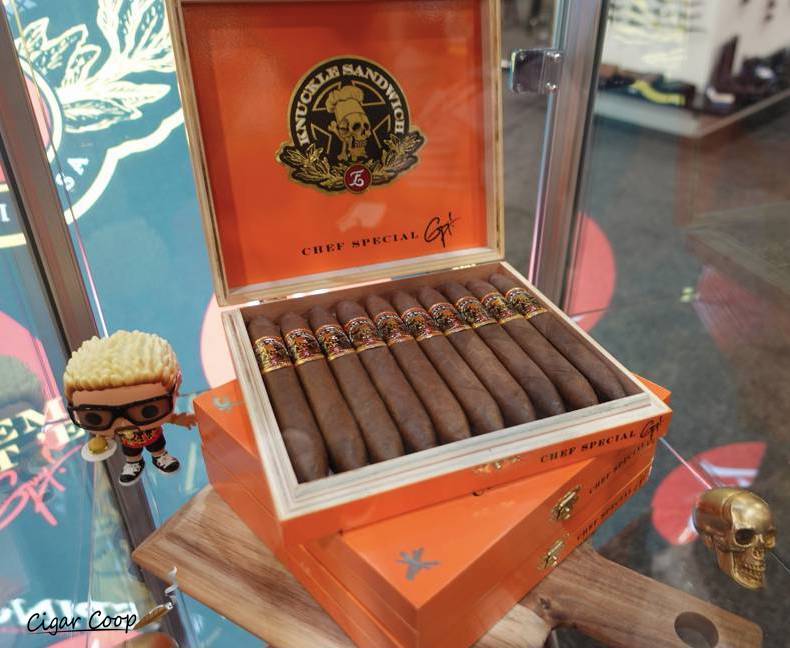 Knuckle Sandwich has two new samplers. The first is the Knuckle Sandwich Prix Fixe sampler. Sampler articles are not normally the most read news stories, but in our 2023 PCA product coverage, this sampler was the third most read story at press time – only trailing Perdomo 30th Anniversary and Conviction by Rocky Patel.
Prix Fixe is a special culinary menu that follows the rule of "three of each." In keeping with that theme, this limited-release nine-cigar sampler contains; three Knuckle Sandwich Habano, Knuckle Sandwich Maduro, and Knuckle Sandwich Connecticut cigars, all in an exclusive 5 x 58 Figurado size. This Figurado is analogous to the 601 La Bomba Warhead VI size. Only 1,500 of the Prix Fixe Figurado Samplers were made. Each sampler includes an individually numbered commemorative Knuckle Sandwich Cigars/Espinosa Premium Cigars coin. Pricing is set at $162.00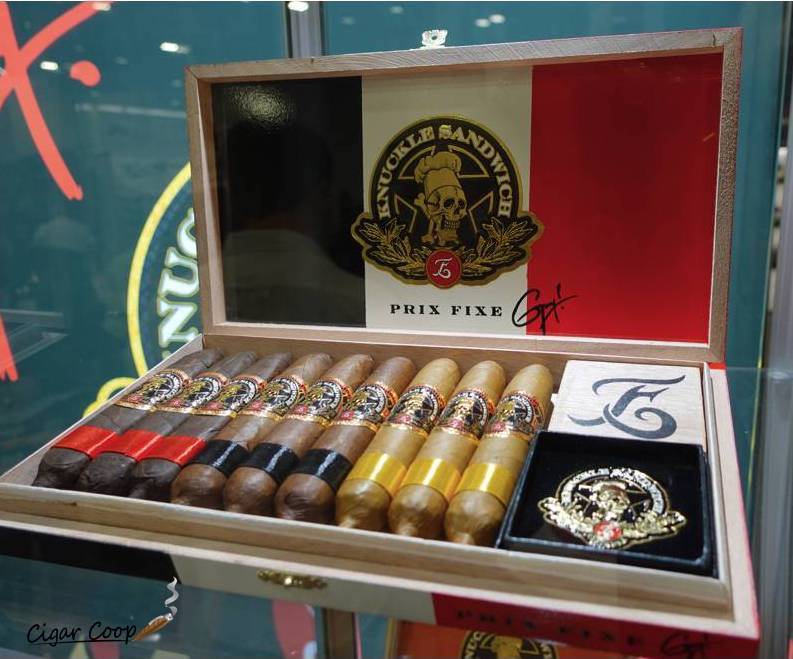 The Knuckle Sandwich Robusto 3-Pack Sampler contains three cigars with one cigar from each of Knuckle Sandwich Cigars' core line. It includes 5 x 52 vitolas of the Knuckle Sandwich Habano, Knuckle Sandwich Maduro, and Knuckle Sandwich Connecticut lines. Each 3-Pack sampler is priced at $29.99. The samplers are packaged in ten-count display trays. The Robusto 3-Pack Sampler is intended to be an ongoing production.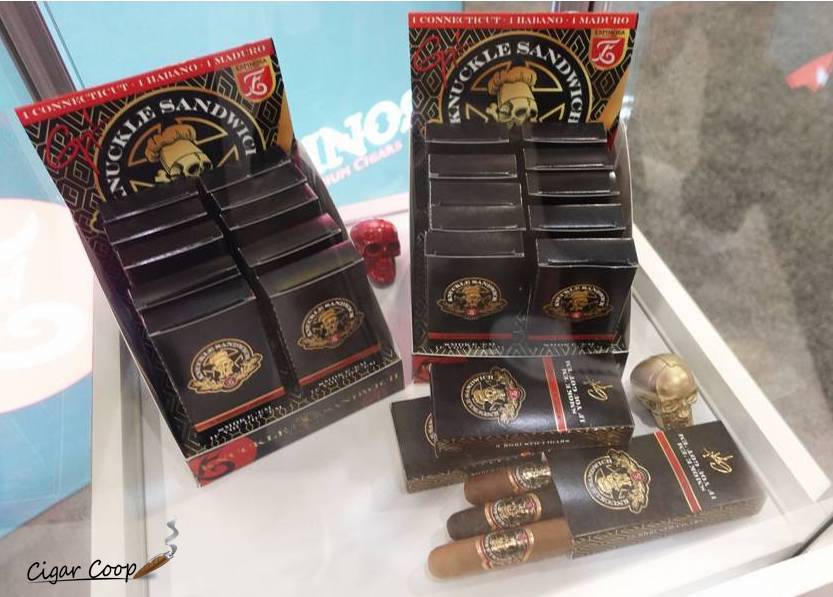 While limited editions and samplers dominated the 2023 PCA for Espinosa, some new line extensions were regular production releases in the form of new 6 x 60 vitolas in four lines. These were not on display at the Trade Show but are available for order. The new 6 x 60 set includes:
601 Blue (6 x 60): SRP $11.95/cigar; Available in 20-count boxes
Laranja Escuro (6 x 60); SRP $13.35/cigar; Available in 10-count boxes
Knuckle Sandwich Habano (6 x 60); SRP $14.00;  Available in 20-count boxes
Knuckle Sandwich Maduro (6 x 60); SRP $14.00;  Available in 20-count boxes
Interview with Hector Alfonso, Espinosa Cigars
Due to age restrictions, you will need to click on Watch on YouTube to view this content.
Presentation of El Oso Fumar Cigar of the Year and Cigar Coop Company of the Year
2022 was a big year for Espinosa Cigars. Espinosa was voted Small/Medium Company of the Year by the Cigar Coop Coalition.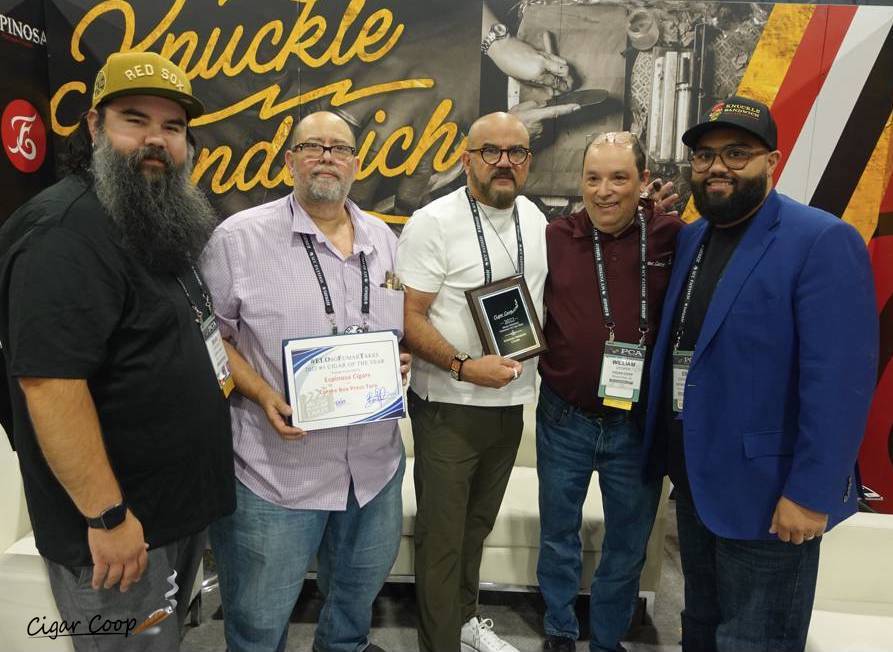 Bear Duplisea also presented Espinosa Cigars the El Oso Fumar Takes 2022 #1 Cigar of the Year award for the Espinosa Crema Toro Box Pressed. It's the second time Espinosa Cigars has captured the #1 Cigar of the Year from El Oso Fumar Takes.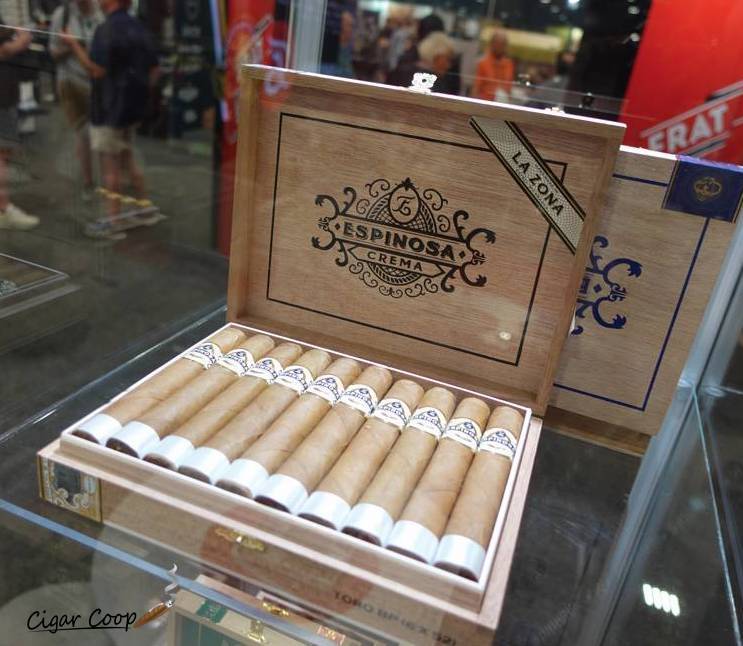 We presented these awards to the Espinosa team at PCA 2023. Due to age restrictions, you will need to click on Watch on YouTube to view this content.
Product Reports
Photo Credits: Cigar Coop