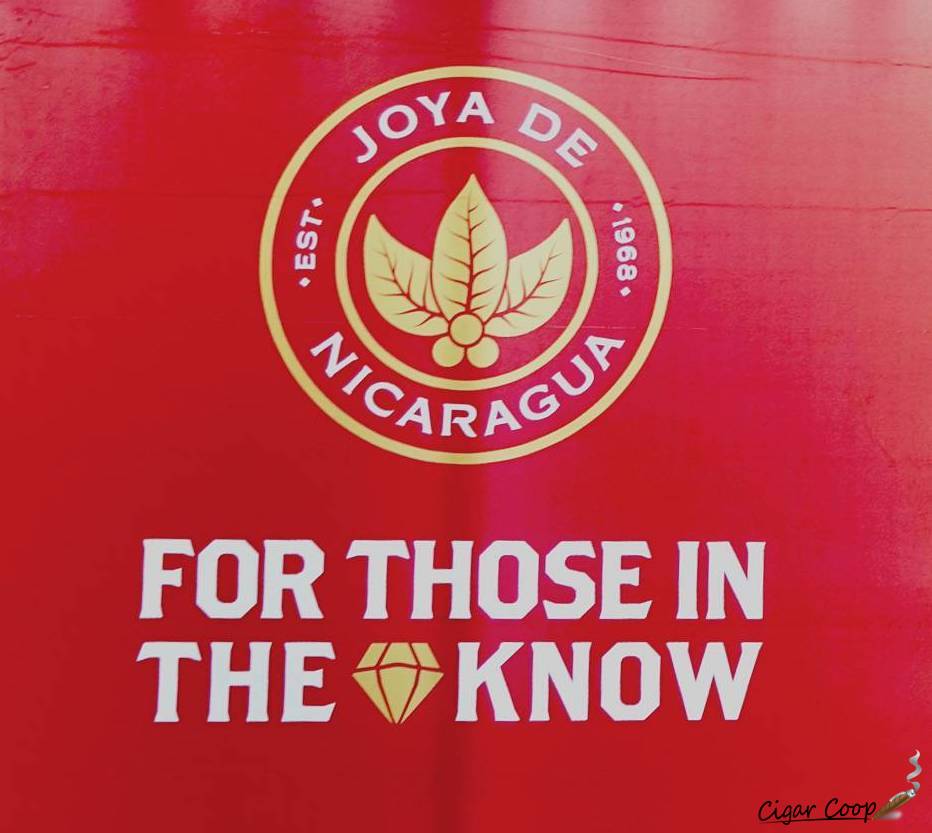 While a lot was made of two of the Big Four companies making a return to the Trade Show, another company coming back for the first time since 2019 was Joya de Nicaragua. Joya de Nicaragua had been on the sidelines because its U.S. distributor, Drew Estate, was one of the Big Four sitting out. Drew Estate is coming back in 2024, but Joya de Nicaragua came back in 2023. This made a lot of sense because 2023 is a big year for Joya de Nicaragua as the company is celebrating its 55th anniversary. Joya de Nicaragua is quite proud of its history and its connections to the history of Nicaragua. This year not only saw a 55th-anniversary cigar come out, but Joya de Nicaragua also paid homage to some of its brands that were an important part of its history.
The signature release was a cigar commemorating the 55th anniversary of Joya de Nicaragua – the Joya de Nicaragua Cinco de Cinco. It's a new release to the company's most premium line, Obras Maestras. The line was inspired by private blending sessions that Joya de Nicaragua has hosted for visitors over the years. These blending sessions have offered visitors an opportunity to create their own blends. The Joya de Nicaragua team has reviewed many of the blending records and worked to put together a blend recipe based on those blends. According to Joya de Nicaragua, Cinco de Cinco uses ultra-vintage tobaccos, including a Mexican San Andres wrapper and Nicaragua fillers. The cigars are offered in five sizes – each presented in ten-count boxes: Robusto (5 x 50, SRP $16.00), Robusto Gordo (5 1/2 x 54, SRP $18.00), Toro (6 x 52, SRP $20.00), Corona Extra (6 1/4 x 46, SRP $16.00), and Corona Double (7 x 54, SRP $21.00). The Robusto and Corona Doble will be exclusive sizes to the international market and not available in the U.S.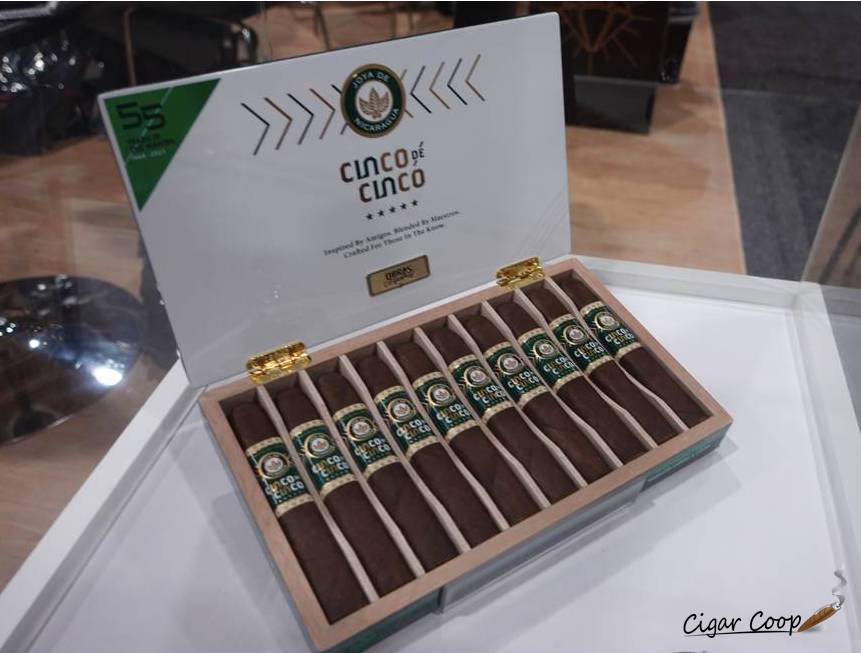 Joya de Nicaragua relaunched one of its oldest cigars, the Joya de Nicaragua Clásico Original. The relaunch is part of the 55th-anniversary celebration of Joya de Nicaragua. This is a very important product in the history of Joya de Nicaragua. The Joya de Nicaragua Clásico Original was the first premium cigar to be exported from Nicaragua. It was chosen to be the official cigar of the White House by then-President Richard Nixon. In 2018, the Joya de Nicaragua Clásico became an exclusive to Casa de Montecristo and JR Cigars. Now it is back being distributed by Joya de Nicaragua via Drew Estate. It will be available through Club de Amigos, Joya de Nicaragua's preferred retail partner channel.
The blend for Clásico Original remains the same as it features an Ecuadorian Connecticut Shade wrapper over Nicaraguan binder and fillers. It will be relaunched in four sizes – each in 25-count boxes: Robusto (5 x 50, SRP $8.00/cigar), Toro (6 x 50, SRP $9.00/cigar), Churchill (6 7/8 x 48, SRP $9.00), and Torpedo (6 x 52, SRP $9.00/cigar)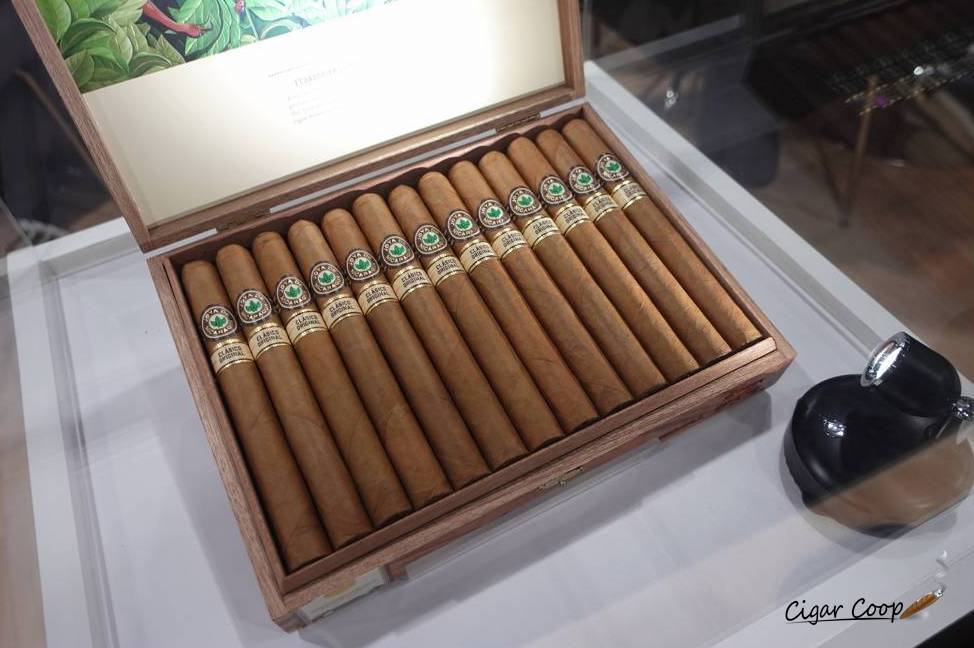 Given Antaño is one of the most important brands in the history of Joya de Nicaragua, there were a couple of iexciting products paying homage to that brand. One of the most interesting products showcased at PCA in 2023 was the Joya Antaño Power Play Sling Puck. This offering packages ten Antaño Gran Reserva GT20 6 x 54 Gran Toro cigars with ten Antaño CT Toro 6 x 50 cigars. In addition, the box the cigars are housed in can be used to play a game of Sling Puck.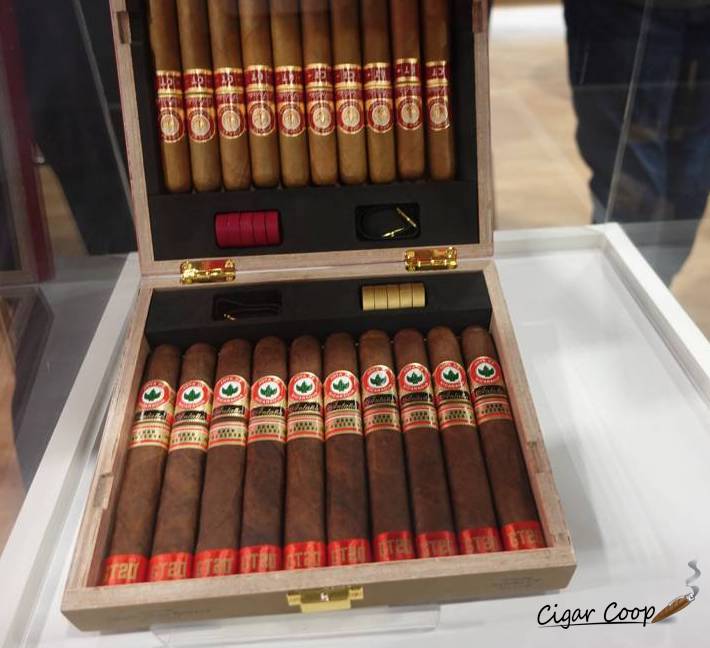 Sling Puck is a game where each player gets a set of pucks. The idea is to get rid of your pucks by propelling them to your opponent's side through a small hole using an elastic band mechanism. This isn't the first time Joya de Nicaragua has released a box that could be used as a game. Two years ago, Joya de Nicaragua released the limited edtion Joya de Nicaragua Antaño Shut the Box, which could be used to pay the game Shut the Box. Pricing is set at $255.75 per box.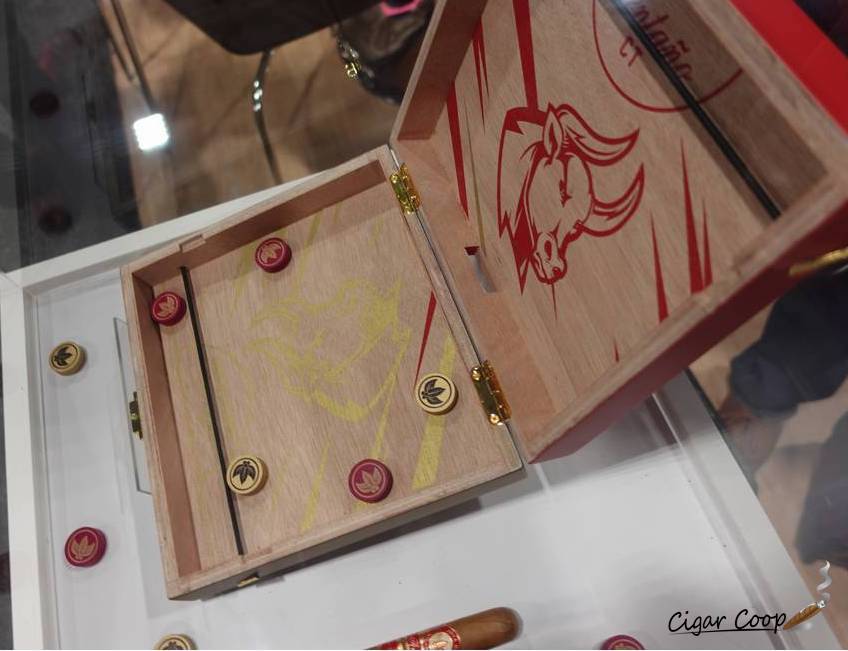 Before the PCA, Joya de Nicaragua announced that its Selección Antaño Sampler will now be available in the U.S. markets. This was originally launched in 2021 in a few countries. The Selección Antaño Sampler is a four-cigar sampler consisting of Toro-sized offerings of the Antaño 1970, Antaño Dark Corojo, Antaño Grand Reserva, and Antaño CT. Pricing is set at $49.99.
Numero Uno has been a wildly successful brand for Joya de Nicaragua in recent years – and this year, there is a special commemorative humidor that is being made available. The Numero Uno humidor was previewed at Total Products Expo (TPE) 2023 earlier this year. The Joya de Nicaragua Número Uno Deluxe Humidor includes 150 Número Uno cigars (75 L'Ambassadeur 6 5⁄8 x 44 and 75 Le Premier 6 7⁄8 x 48). A total of 400 units have been produced, 300 are slated for distribution in the United States and the remainder going to the rest of the world. Joya de Nicaragua says the Número Uno Deluxe Humidor is a one-time release. Pricing is set at $2,850.00 for the Número Uno Deluxe Humidor with the cigars. Orders for this started to be taken prior to the PCA Trade Show.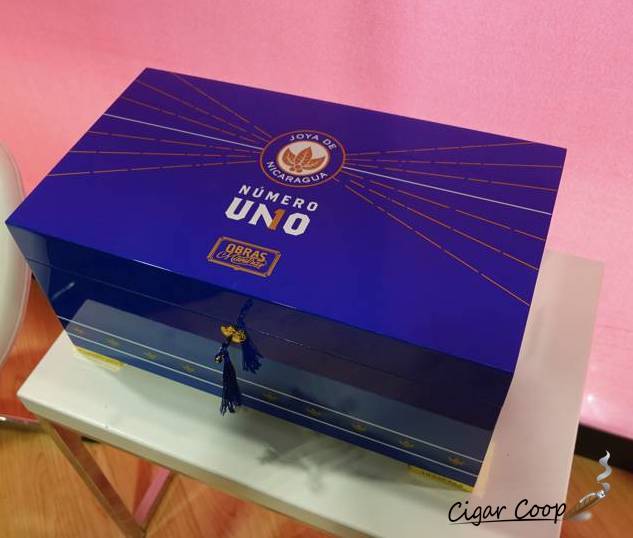 Interview with Cristhian Lanzas, Joya de Nicaragua
Due to age restrictions, you will need to click on Watch on YouTube to view this content.
Product Reports
Photo Credits: Cigar Coop, except where noted