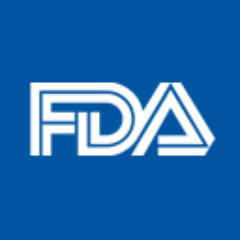 The cigar industry has perhaps gotten its biggest win to date in its battle against the U.S. Food and Drug Administration (FDA). Today Judge Amit P. Mehta of the U.S. District Court of the District of Columbia has ordered the Deeming Rule for premium cigars be vacated. The Deeming Rule subjected premium cigars to regulation by the FDA. With this ruling, the regulations the premium cigar industry was subject to have been thrown out.
Back in July 2022, Judge Mehta ruled the FDA's decision to not exempt premium cigars from regulation on the Final Deeming Rule was arbitrary and capricious. Mehta asked the cigar industry and FDA to prepare briefings before deciding on a remedy. It took over a year for Mehta to issue his decision that the FDA's briefing was not strong enough and ordered the Deeming Rule to be vacated. The decision came seven years and one day from the day the deeming rule went into effect.
The following is the text of Judge Mehta's ruling:
The court (at long last) returns to this long-running dispute over the U.S. Food and Drug Administration's ("FDA") decision to regulate, or "deem," premium cigars under the Family Smoking Prevention and Tobacco Control Act of 2009 ("TCA"). In July of 2022, the court held that the FDA's decision to deem premium cigars was arbitrary and capricious insofar as the agency failed to consider data before it concerning the use of premium cigars and the health effects of such use. Cigar Ass'n of Am. et al. v. U.S. Food & Drug Admin. (Cigar IV), 2022 WL 2438512 (D.D.C. July 5, 2022). Because the issue of remedy had not been briefed, the court reserved on that question and invited further briefing from the parties. Since then, Plaintiffs have asked the court to vacate the FDA's decision to deem premium cigars. The FDA, on the other hand, has urged the court to remand without vacatur.
The court apologizes to the parties for the length of time it has taken to issue this decision.
For the reasons that follow, the court finds that this case does not present the "exceptional" circumstances that would warrant deviating from the ordinary rule of vacatur of an arbitrary and capricious rule. Accordingly, the court vacates the FDA's decision to deem premium cigars.
While this is a monumental win for the cigar industry, it is very possible this ruling could be appealed by the FDA. In addition, the FDA still has the authority to regulate cigars, but they would need to start the rule making process back to square one.
The full ruling by Judge Mehta can be found here.