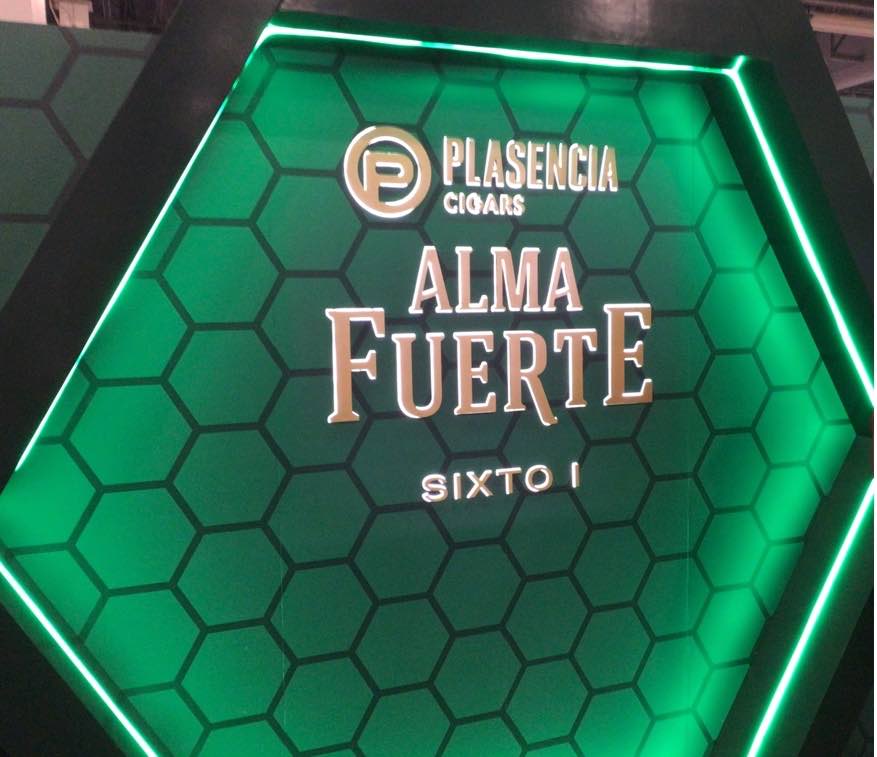 Back in 2017, Plasencia Cigars launched its company and brands at the IPCPR Trade Show. While Plasencia is a name synonymous with tobacco and cigar production, as far as branding their own cigars, the company was a relative newcomer in that space. That debut at the 2017 IPCPR was a blueprint for how a cigar company should launch its brands. Since then, Plasencia has been a staple of the Trade Show (now PCA). The company has grown its portfolio slowly and steadily, and it seems to be pushing all the right buttons. Year after year, the Plasencia booth is among the busiest from opening day till the closing minutes of the final day. This year the company has an offering under its Cosecha series and a line extension to the Alma Fuerte Colorado Claro.
The featured release from Plasencia is the Plasencia Cosecha 151. The word "cosecha" means harvest, and the name Plasencia 151 refers to the 151st harvest (which took place in 2016) of crops from the Plasencia farms. In the case of the Cosecha 151, all of the tobaccos come exclusively from the 151st harvest of the Honduran farms of Plasencia – making this Honduran puro. The Plasencia Cosecha 151 comes in three sizes -each presented in ten-count boxes: San Diego (5 3/4 x 46, SRP $13.30/cigar), La Musica (5 x 50, SRP $13.50/cigar), and La Tradición (5 7/8 x 54, SRP $16.00/cigar).
While the Plasencia 151 is the third "Cosecha" release by Plasencia, it is replacing the first Cosecha release, the Plasencia Cosecha 146. The 146 is being retired because the supply of the tobacco from that harvest has been exhausted.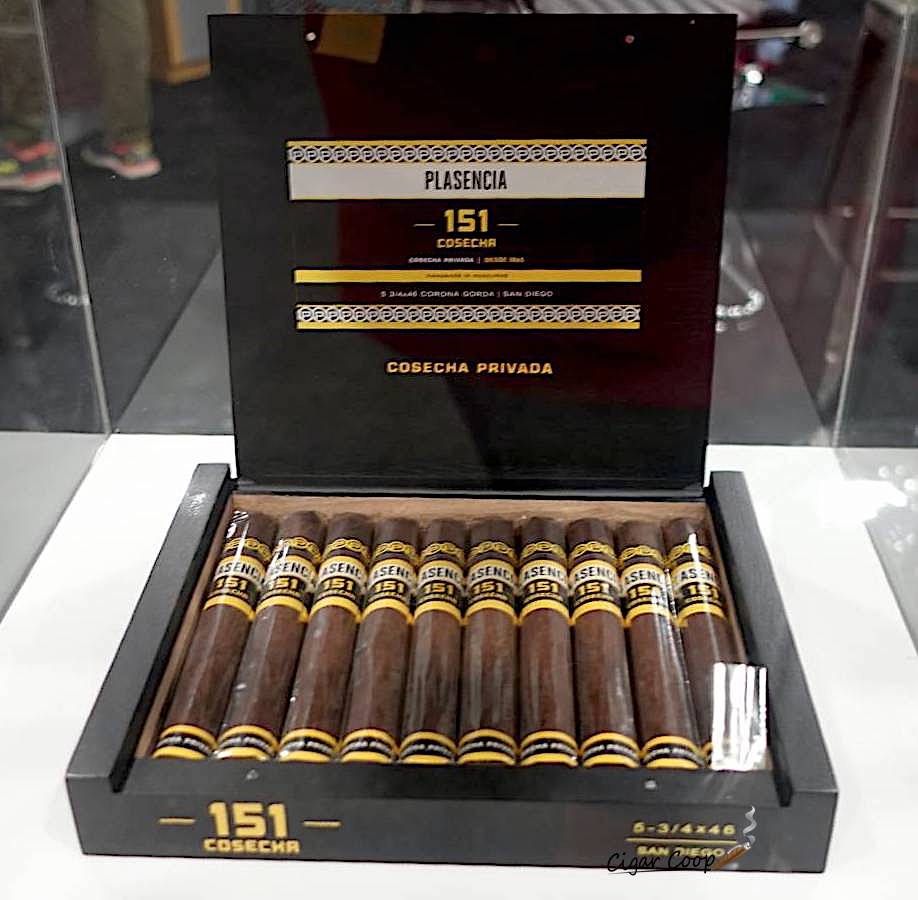 The Plasencia Alma Fuerte Colorado Claro is getting a third size called Robustus II. The Robustus II measures 5 1/8 x 55. Like the two sizes in the Alma Fuerte Colorado Claro line, the cigar is a Nicaraguan puro highlighted by a Colorado Claro wrapper. The cigars come packaged in ten-count boxes. Pricing is set at $21.50 per cigar. The cigars are expected to ship later this summer.
Product Reports
Photo Credits: Bear Duplisea for Cigar Coop