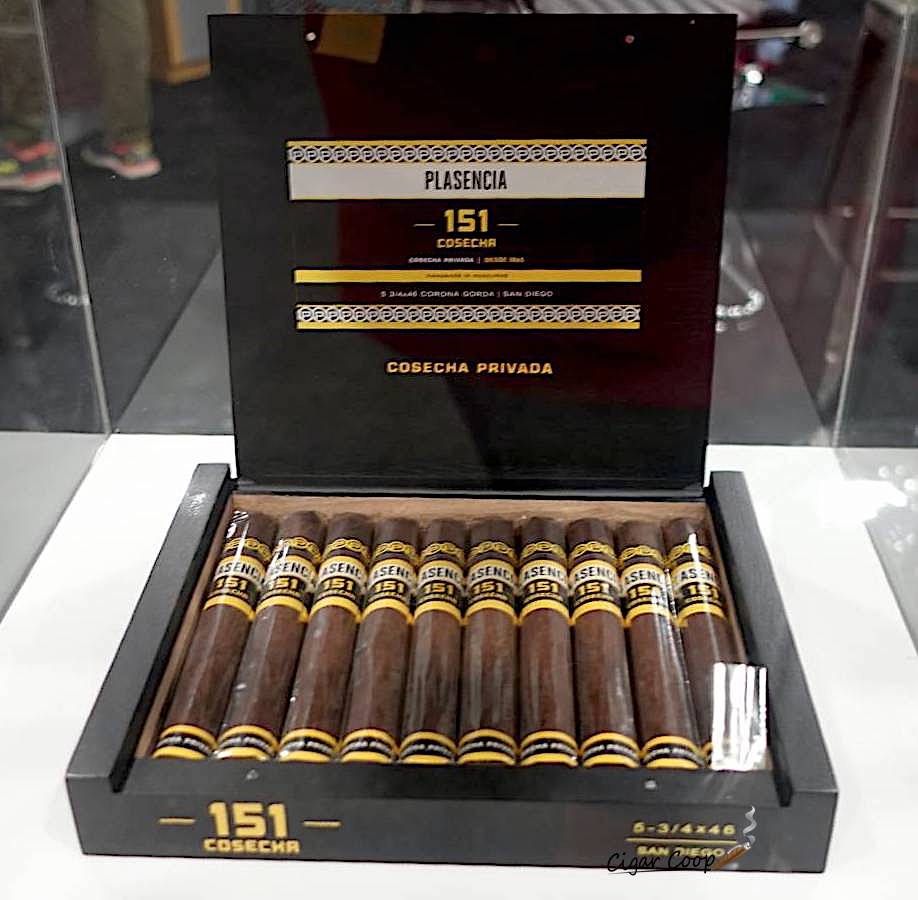 At the 2023 Premium Cigar Association (PCA) Trade Show, Plasencia Cigars unveiled the third cigar in its Cosecha series, the Plasencia Cosecha 151.
The Plasencias have been growing tobacco since 1865. Today, the Plasencias have one of the most prolific agricultural operations located in both Honduras and Nicaragua. The word "cosecha" means harvest, and the name Plasencia 151 refers to the 151st harvest (which took place in 2016) of crops from the Plasencia farms. In the case of the Cosecha 151, the blend consists of all tobaccos from that harvest. In addition, all of these tobaccos come exclusively from the Honduran farms of Plasencia. Each size is presented in ten-count boxes.
The Plasencia Cosecha 151 comes in three sizes: San Diego (5 3/4 x 46, SRP $13.30/cigar), La Musica (5 x 50, SRP $13.50/cigar), and La Tradición (5 7/8 x 54, SRP $16.00/cigar).
The Plasencia Cosecha 151 made its debut on Day One of the 2023 PCA Trade Show where it was handed out to attendees of the Triple Threat Seminar featuring Nestor Andrés Plasencia, Manuel Quesada, and Christian Eiroa.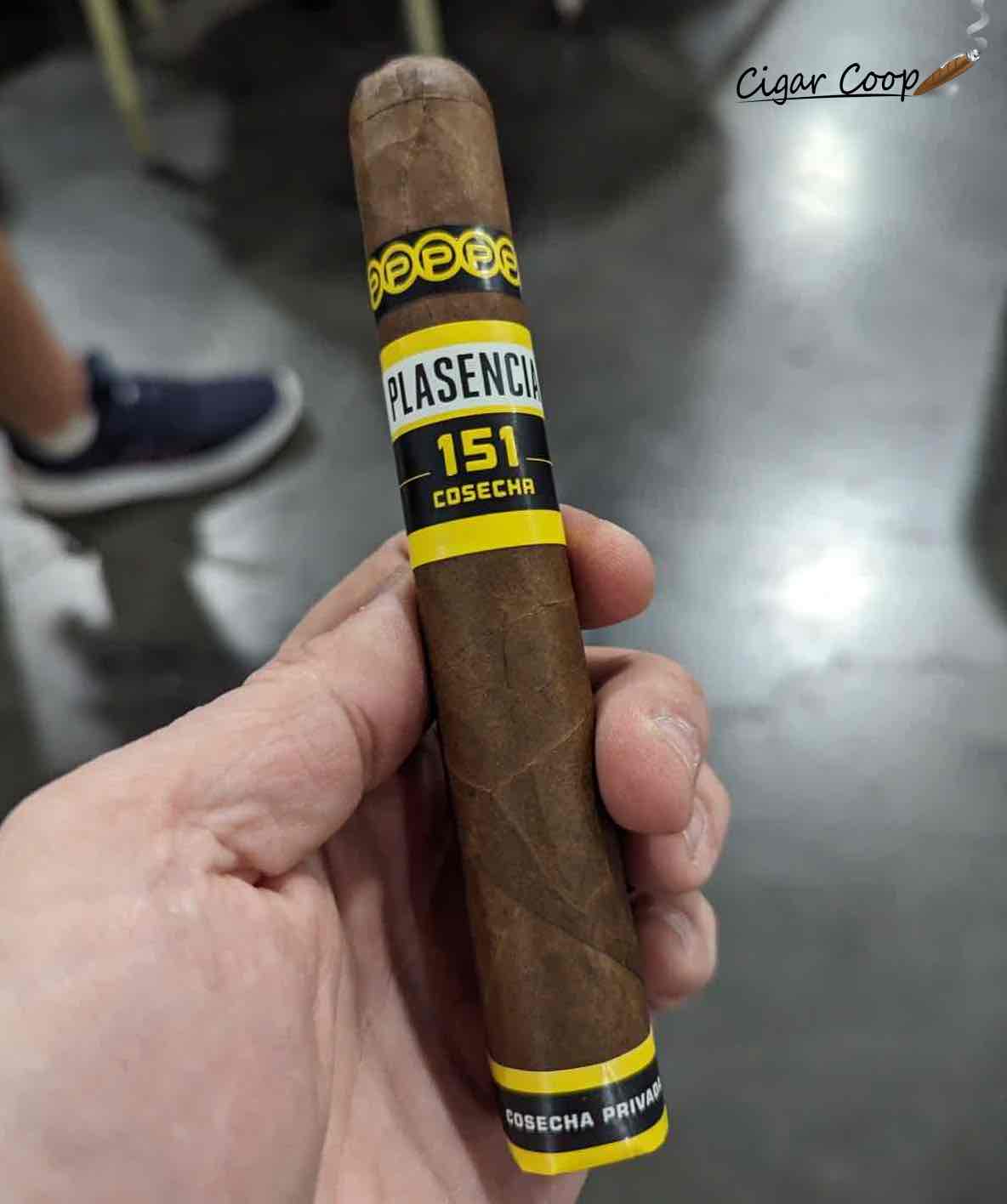 Previous installments of the Cosecha series include the Plasencia Cosecha 146 and the Plasencia Cosecha 149. Plasencia Cigars has said the Cosecha 146 has been retired as the tobaccos used for that blend have been exhausted.
Plans are for the Plasencia Cosecha 151 to ship in the late summer/early fall.
Photo Credits: Cigar Coop