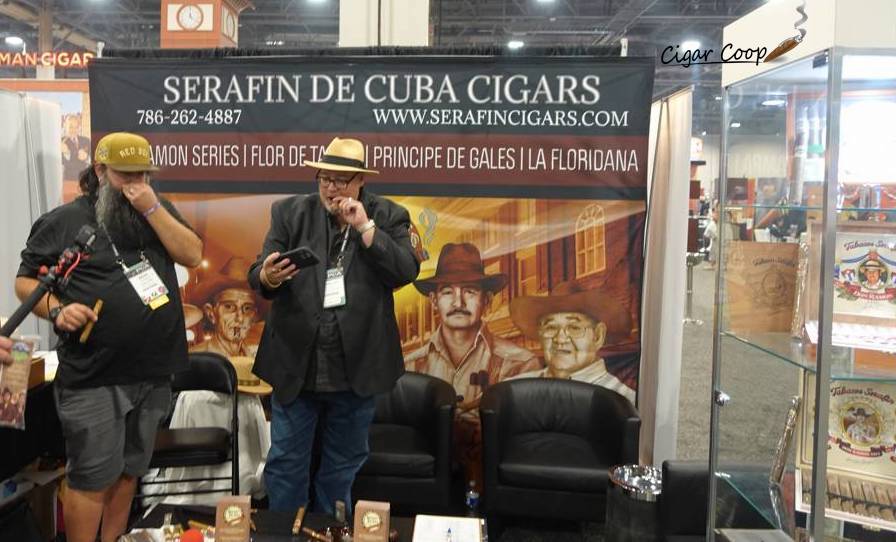 Serafin de Cuba might be a newcomer to the 2023 Premium Cigar Association (PCA) Trade Show, but the company has a long history in the tobacco business. The company is run by Arnold Serafin, along with his son Brandon. Arnold's great-grandfather Don Antonio Serafin arrived in Cuba as a soldier in the Spanish Army and would eventually start working in tobacco farming and rolling cigars. Don Antonio's son, Don Ramon Serafin Sr., would found Tabacos Serafin, and his son Don Ramon Jr. later entered the business. When the Cuban Revolution nationalized the cigar business in 1967, Don Ramon left for the United States and settled in the Tampa Bay Area. In 2007 Don Ramon Jr. and his son Arnold would resurrect the family legacy by opening Serafin de Cuba, a tobacco factory located in Tarpon Springs. They would create a couple of brands to honor Don Ramon Sr. and Don Ramon Jr. and have also worked to resurrect some of Tampa's classic cigar brands. Now Serafin de Cuba is eyeing the future, hoping to take their brand national. The PCA 2023 Trade Show provided an excellent stage to introduce people to the brands and the Serafin family's rich history. For the Cigar Coop Coalition Team, this was one of the revelations of the Trade Show.
The company showcased several cigars. First up, the Don Ramon 1917 honors Don Ramon Serafin Sr, the grandfather of Arnold Serafin. This limited edition cigar is available in a Cuban-style Churchill (7 x 48) featuring a pigtail cap and folded foot. The blend features 100% Nicaraguan tobaccos highlighted by a Nicaraguan Corojo wrapper, Nicaraguan binder,r, and a combination of Jalapa, Condega, and Estelí fillers.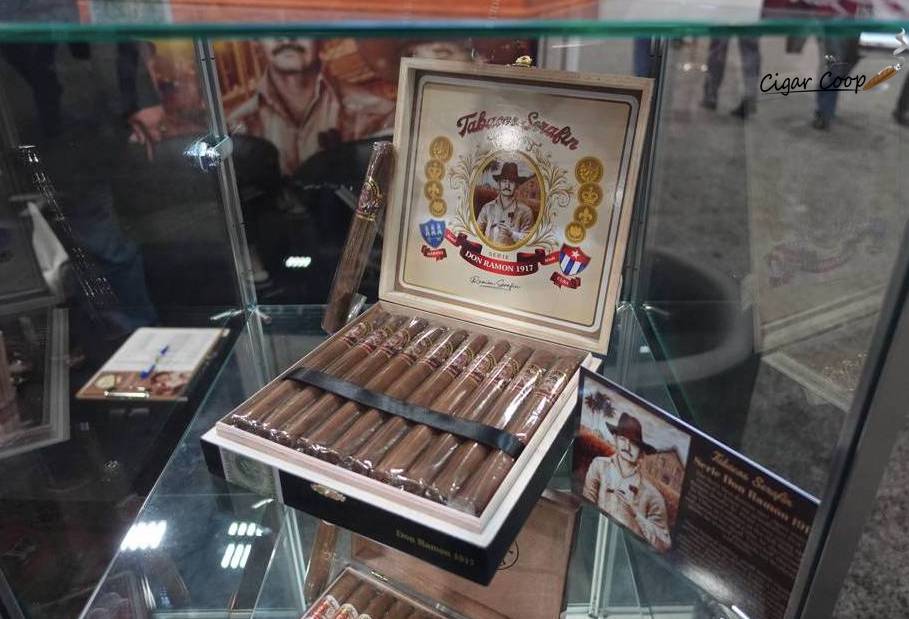 The Don Ramon 1942 honors Don Ramon Serafin Jr. This is a limited edition cigar highlighted by a Connecticut wrapper. It's available in a Double Corona (7 1/2 x 50) size, which is said to be a favorite on Don Ramon Jr.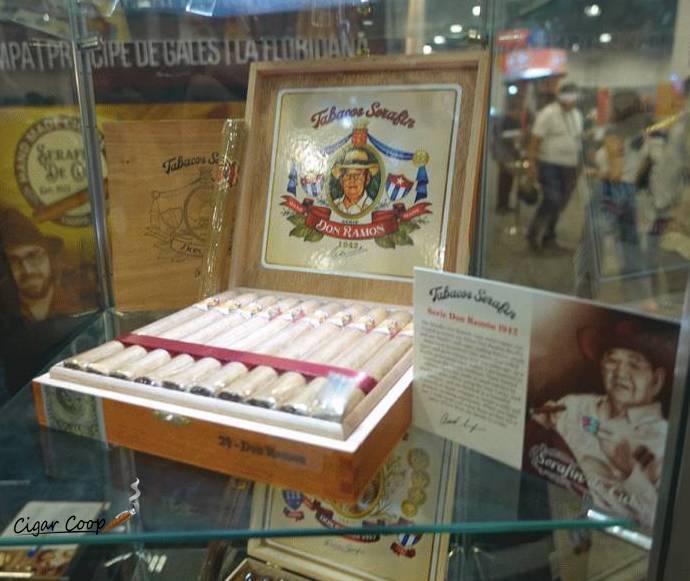 Flor de Tampa is a brand that traces its history back to 19th Century Tampa. It's a small batch release highlighted by an Ecuadorian Habano wrapper and Cuban-seed Nicaraguan tobaccos. It's sold in boxes of 12 in two sizes: Toro (6 x 52) and Torpedo (7 x 54).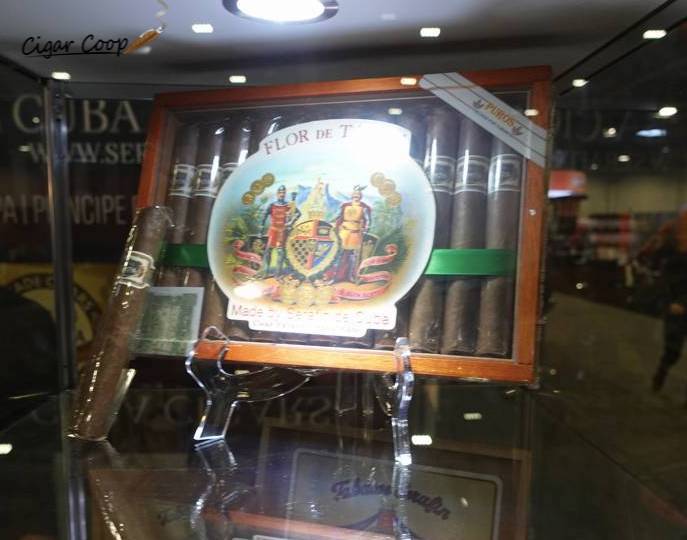 El Principe de Gales (which translates to Prince of Wales) was established in Havana, Cuba back in 1854 by Vincente Martine Ybor. It became known as the "King of Havana Cigars." In 1886, Ybor brought the brand to Tampa, Florida. After being out of the market for about a century, the brand was resurrected by Serafin de Cuba. This is a blend that features a Connecticut wrapper over Cuban Seed tobacco. It's available in three sizes: Robusto (5 x 50), Toro (6 x 52), and Torpedo (7 x 54).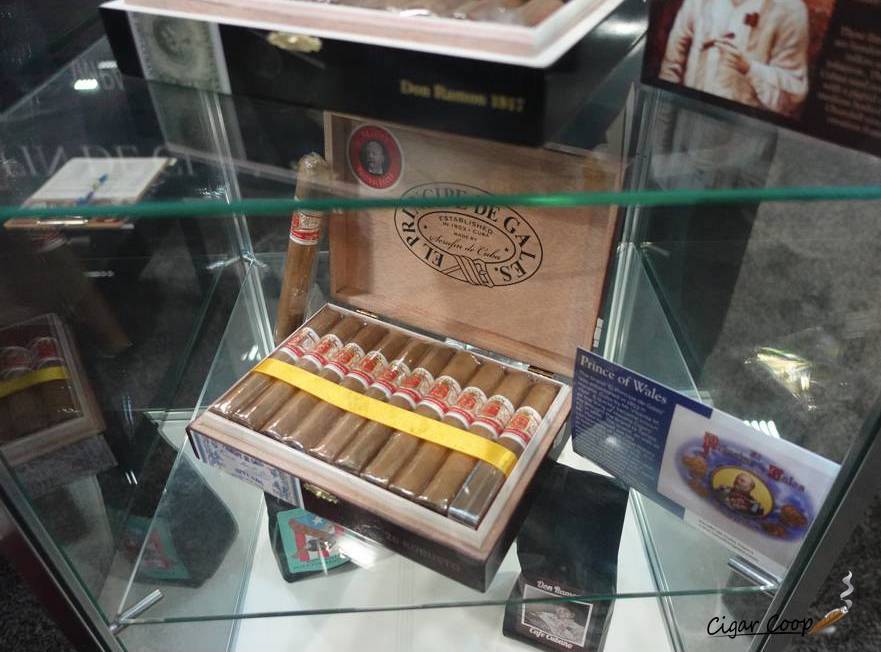 Finally, there is La Floridana. This was a Tampa brand that was founded in the late 1800s by Cuban cigar maker Emilio Pons. "La Floridana" means "the Florida Girl" in English. This cigar features a Nicaraguan Habano wrapper over a blend of Nicaraguan and Maduro tobaccos. It is offered in four sizes: Little Piggy (4 x 54), Robusto (5 x 50), Lancero (7 x 38), and Gordo (6 x 60). The Gordo cigar features a Maduro wrapper. These cigars are available in bundles of 25.
Interview with Arnold Serafin, Serafin de Cuba
Due to age restrictions, you will need to click on Watch on YouTube to view this content.
El Oso Fumar – In-Depth Interview
Be sure to catch Bear Duplisea's in-depth interview with Arnold Serafin
Product Reports
Photo Credits: Cigar Coop