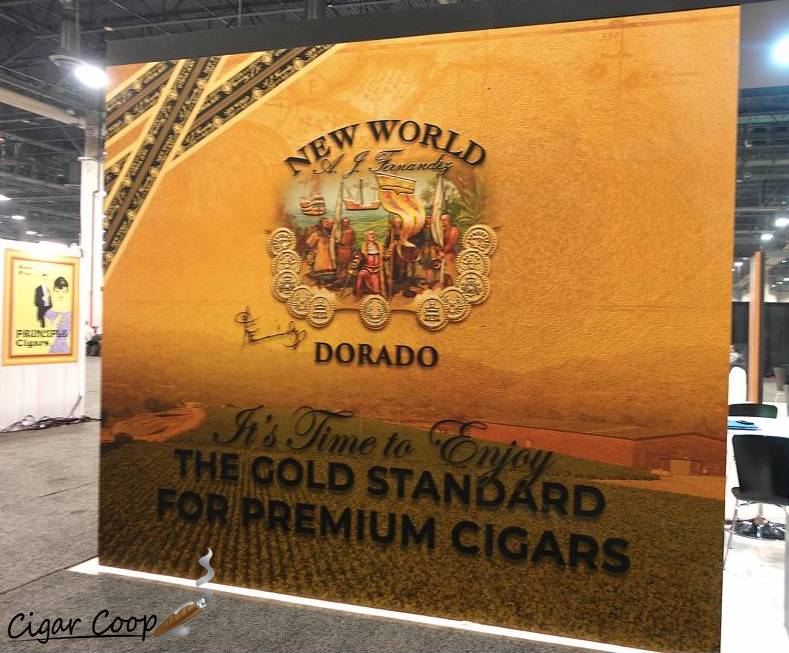 AJ Fernandez Cigar Company exhibited at the 2023 Premium Cigar Association (PCA) Trade Show after a one-year absence. While much has been made about the return of Altadis U.S.A. and Forged Cigar Company, it was equally good news to see AJ Fernandez's own brands back at the 2023 PCA Trade Show. Last year, AJ Fernandez added a new blend under its New World brand known as the New World Dorado. This year Dorado got a line extension and a new sampler offering. Plus, AJ Fernandez would showcase a cigarillo offering with its New World Oscuro line.
Dorado means "gold," and it is the name of one of AJ Fernandez's farms in Estelí, Nicaragua. Fernandez named the farm because he noticed a golden tint to the soil. The New World Dorado line is produced at AJ Fernandez's San Lotano factory. The cigar is a Nicaraguan puro with mostly tobaccos from the Dorado farm. It was initially released in four sizes, but the company introduced a 5 5/8 x 46 line extension known as Corona this year. The New World Dorado Corona comes packaged in ten-count boxes and is a regular production line. Pricing for the Corona is set at $10.00 per cigar.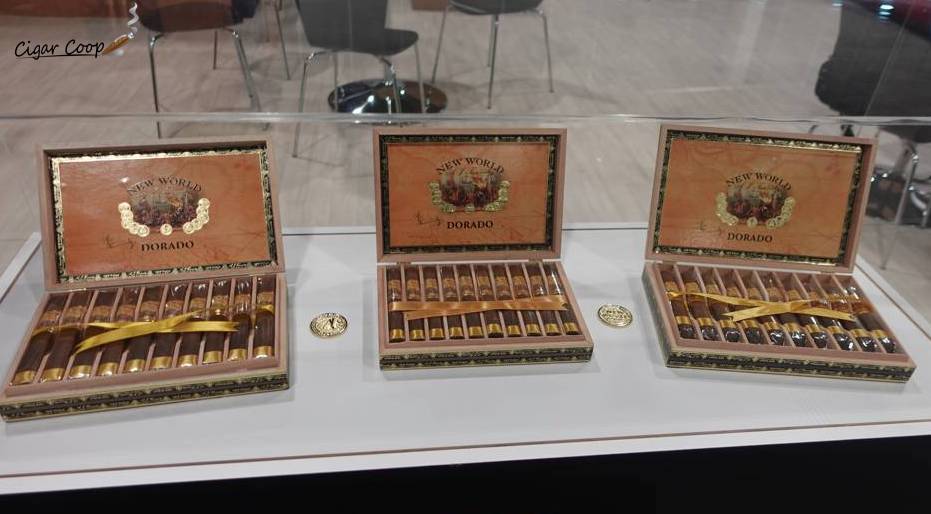 The company also introduced a line sampler that contains one cigar of each of the five sizes of the New World Dorado line, known as the Gold Standard Sampler. This is priced at $50.00 per cigar.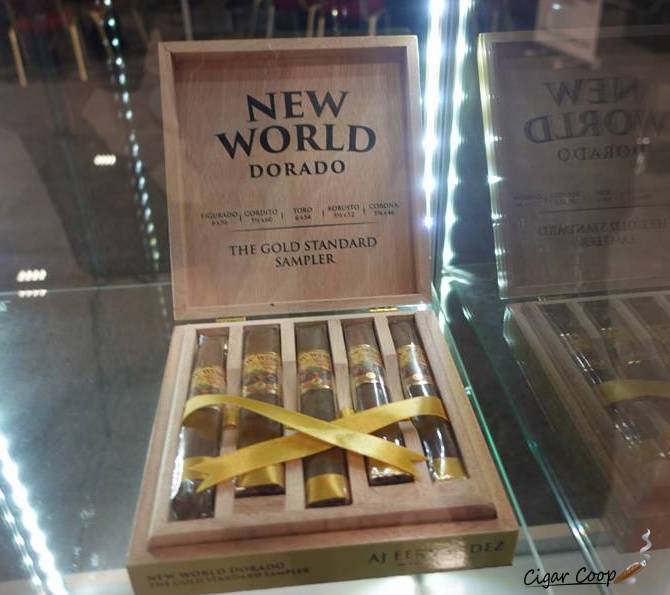 Finally, AJ Fernandez Cigar Company showcased the New World Oscuro Minis, a 4 x 36 version of the New World Oscuro blend. This size has been seen before with the New World Oscuro Tins. The Minis will come in five-count soft-packs priced at $22.00.
These products shipped to retailers after PCA Trade Show.
Interview with Laurel Tilley, AJ Fernandez Cigar Company
Due to age restrictions, you must click on Watch on YouTube to view video content.
Product Reports