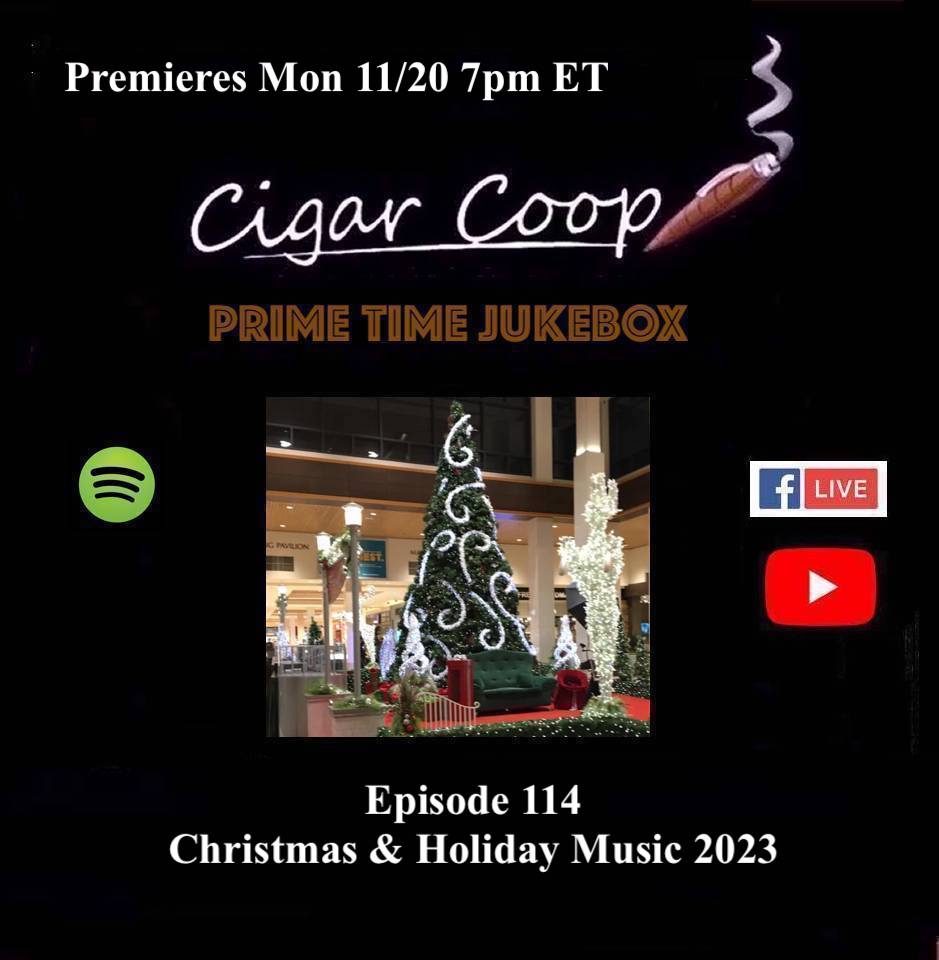 It's that time of the year as Dave and Coop unveil their music for the Christmas Season for 2022.  It will be a mix of classics and contemporary that will help you get into the seasonal spirit from some of your favorite artists. Plus we have music news, cigar news, Dave's New Music 45, and of course, the Developing Palates Review of the Week.
For this show, Dave and Coop smoke the StillWell Star Holiday Y2022 by Dunbarton Tobacco & Trust.
Tune in to the premiere on YouTube on Monday 11/20 at 7pm ET.
As always you can follow along with all of our Christmas and Holiday music selections with our Spotify Playlists:
Prime Time Jukebox – the podcast where the cigar industry talks music. You can catch us on Google Play Music, iTunes, Podbean, YouTube, and Odysee, and Rumble.