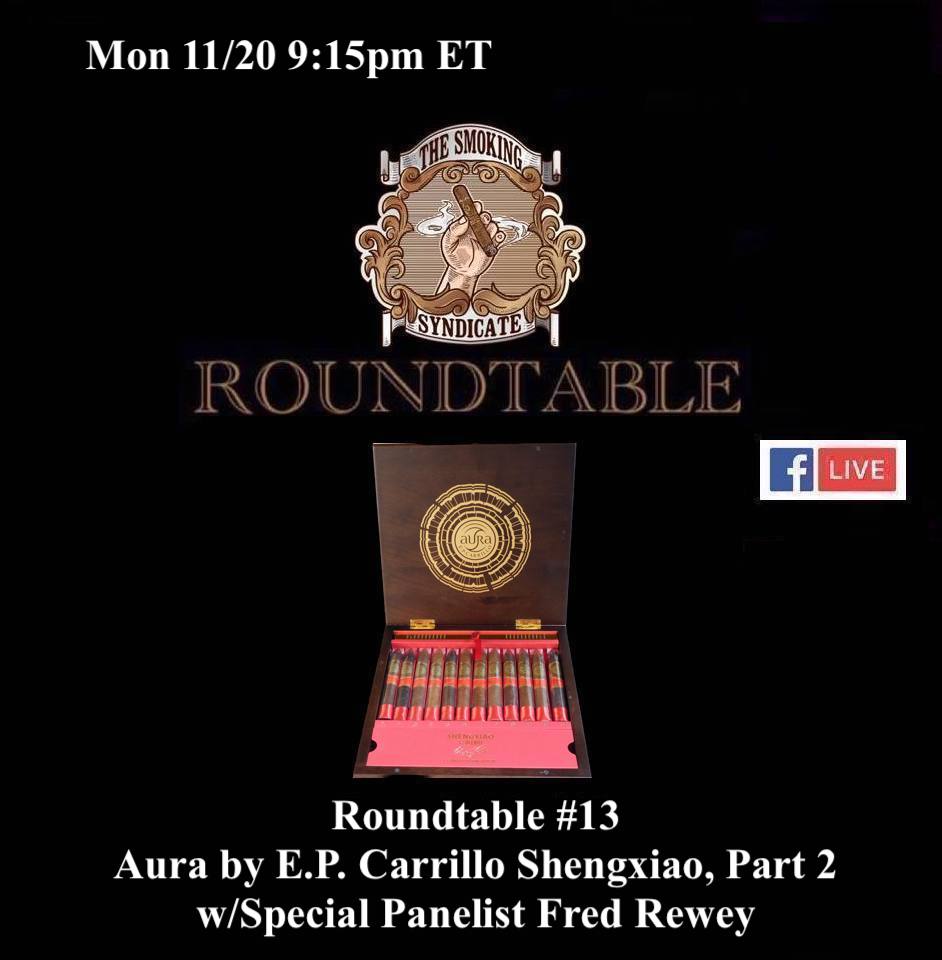 The Smoking Syndicate Roundtable tackles another set of cigars from the Aura by E.P. Carrillo Shengxiao Collection tonight. We are, once again, joined by a special guest Roundtable panelist, Mr. Fred Rewey!
The Aura by E.P. Carrillo Shengxiao is an ultra-premium collection introduced by E.P. Carrillo late in 2023. It consists of 12 blends by Ernesto Perez-Carrillo – each representing a year in the Chinese Zodiac. Tonight, each of the panelists will take a different blend based on the year he was born. Back in May, we went through an initial set from this collection.
Tune in tonight for this unique Roundtable and find out what the panelists think of this release.
This will be live-streamed off The Smoking Syndicate's Facebook page. A condensed version will be packaged after the show on YouTube and our podcast network. Broadcast time is 9:15pm Eastern time, 8:15pm Central time.