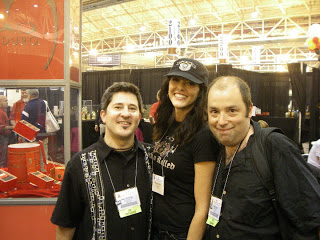 Stace (L), CAO Rep (M), Cigar Coop (R)
Every person loves cigars seems to have their favorite brand. For myself, it is CAO. I really did not get exposed to CAO until I moved to North Carolina two years ago. My next door neighbor gave me a Brazilia and someone gifted me some CAO Visions. From there, I was hooked – and this became my go to brand. So from a 2010 perspective, while this wasn't a huge year for releases for CAO, I was still very excited to go to the booth and see what was happening.
Last year, the big buzz was the debut of a new cigar called the La Traviata. This value priced cigar ($4.50 to $6.00) range was my runner-up for 2009 Cigar of the Year. There was great buzz around the La Traviata last year, so there are a lot of folks (especially myself) who were excited for the second cigar to join the La Traviata family – the La Traviata Maduro. There were also two additions to existing CAO lines already. The Brazilia line added the Corcovado, a new 4 1/4 x 60 sized Brazilia meant to compete with the likes of the Oliva Nubs. The Lx2 line added the Lx2 Gordo – a nice big 6 x 60 sized stick. Yes, I still need to smoke these…..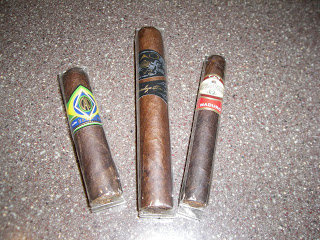 CAO's Brazilia Corcovado (L), Lx2 Gordo (C), La Traviata Maduro (R)
But the visit to the lounge was really about seeing the CAO product and culture in action. The folks working the lounge were terrific. The centerpiece of the lounge was the CAO bar. On that bar, there were samples of the flavored Caramelo Joes (a very good cigar if you like flavored/infused sticks)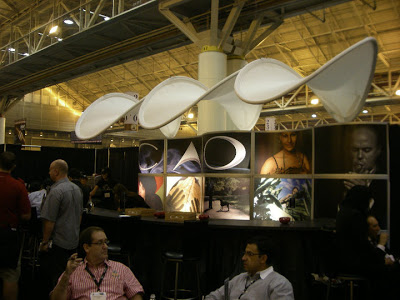 The CAO Bar area at the CAO Lounge
Like what I saw at booths like My Father Cigars, I felt CAO did a great job at showcasing their product. It was almost like looking at art. For my final post of the cigar lounges in the Tales From the IPCPR series, I thought I would let these pictures do the talking.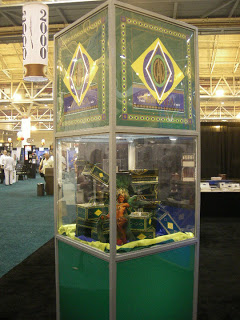 CAO Brazilia Display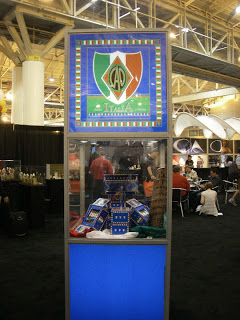 CAO Italia Display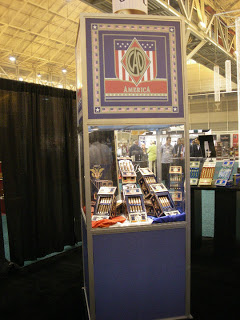 The CAO America Display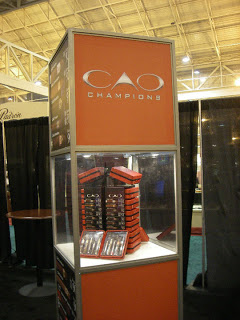 The best of CAO – the CAO Champions display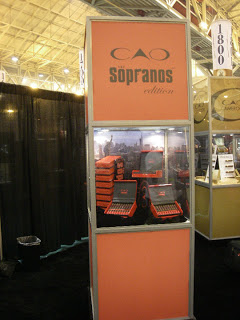 The CAO Sopranos Display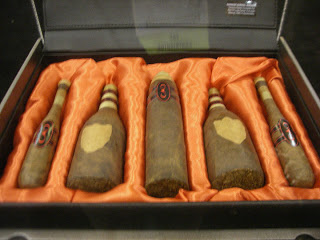 Cigar Art – the CAO Sopranos specialty sizes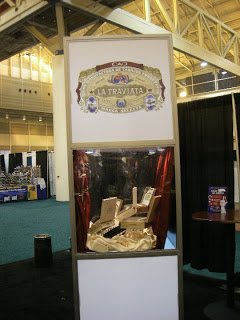 The CAO La Traviata Display – housing my runner-up for 2009 Cigar of the Year
The newest addition to the La Traviata Family – the Maduro. Can the magic repeat?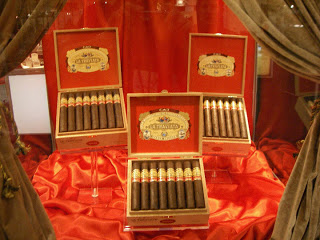 The new CAO La Traviata Maduro close-up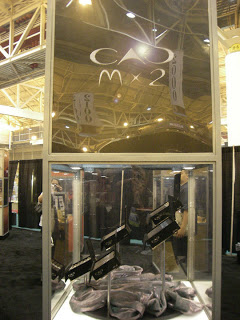 The CAO Mx2 Display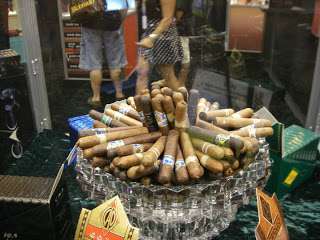 Cigar Art – CAO cigars on display
This concludes my visits of the Cigar Lounges at the 2010 IPCPR. I will have two more installments to this series, including a editorial recap of IPCPR itself.