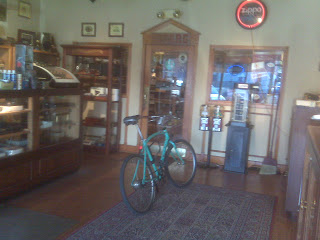 Today's Cigar Store and lounge takes me to Old Virginia Tobacco Company – located in the Carytown district of Richmond, Virginia.
Old Virginia Tobacco company has been in business for 30 years. They have seven stores located in Virginia. Six of the stores are located in the Northern Virginia area just outside of Washington DC. The Richmond store is a part from the rest of the locations. The website has a good write-up on the business.
This is a classic brick and mortar cigar store. It has a very old school feel. It consists of a smoking area in the front of the retail store, and humidor in the back.
The smoking area consists of some leather chairs in the front of the store. They tend to fill up quickly with a lot of the regulars. The store definitely has a loyal following. It is not unusual to see people begin to stand to enjoy a good cigar at Old Virginia.
The humidor is really the strength of Old Virginia Tobacco. They have quite an impressive one – I would say this is about 1000 square feet. They have quite a selection of cigars in there. Like all retailers, they have their "partner" brands. These brands include: Davidoff, Avo, Camacho, Ashton, General, La Flor, Rocky Patel, Oliva, Altadis, and CAO. Some other brands include: Pepin (My Father), EPC, Torano Cigars, and Fonseca. They also offer a large selection of their own house brands.
I was really impressed to see some of the newer sticks for 2010 on their shelves. Highlights included the new Macanudo Vintage 1997 (with the limited edition metal band), Ashton's La Aroma de Cuba Mi Amor, Avo's LE10 and Heritage sticks, and the La Gloria Cubana's Artesanos de Tabaqueros. I took some photos of some of the sticks.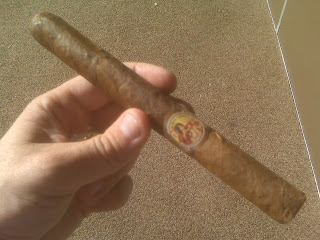 La Gloria Cubana Artesanos de Tabaqueros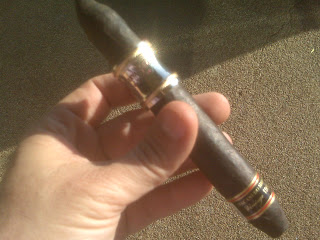 Macanudo Vintage 1997 w Metal Band
There was a very unique stick for CAO fans that is carried exclusively by Old Virginia Tobacco – this is called the CAO Bratalia. Barry at "A Cigar Smoker's Journal" has a review of it. The band has changed slightly, but this is the same stick. I will be reviewing mine at some point.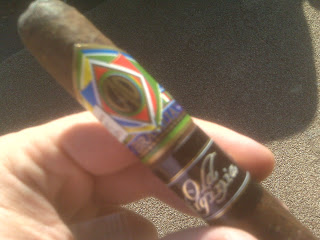 CAO Bratalia – exclusive to Old Virginia Tobacco
It is also worth noting the retail store carries a pipe, pipe tobacco, and cigar accessories. Finally, I must mention the Bianchi Italian Racer bike located in the middle of the retail store. This is on classic racing bicycle!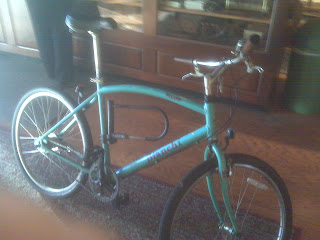 There is ample parking outside the retail store as this is located in a large shopping center off West Cary Street. Overall, this is a nice store to visit, and it is the humidor that is the real strength of this place. If your travels take you to Richmond, Virginia, then this is a place you should stop at.
Old Virginia Tobacco Company
3532 West Cary Street
Richmond, VA 23221
804-353-4675