Since many of the IPCPR 2011 samples I received were pre-release samples, I've done some pre-reviews which allow me to document my experiences with a cigar and provide my thoughts. Once they have arrived on retailers' shelves, I like to give them a try again and see how they smoke post-production. The following three cigars were all IPCPR 2011 pre-release samples in which I have done a pre-review. Now, let's see what the final assessment is.
Room 101 Namakubi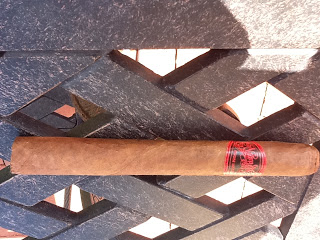 The Room 101 Namakubi is highlighted by its lemon citrus notes. It also provides a wonderful mix of spices and floral notes during the smoking experience. My original smoke was on the the Roxxo – which was a petite robusto. I recently had a change to smoke the Sucio – which is basically a corona gordo. I actually also detected hints of cinnamon when I smoked the Sucio. Both delivered a high quality smoking experience. When Room 101 Cigars was launched in 2009, this brand was considered a blue chip prospect in the cigar industry. Clearly in 2011, Room 101 Cigars is delivering an MVP Season.
Here is the link to the pre-review for detailed impressions on this cigar.
Assessment: Memorable
Torano Loyal
At the IPCPR, I spoke to Charlie Torano about the Loyal, he explained that the name was based on following his father (Carlos Torano)'s philosophy. According to Charlie Torano, "His (Carlos Torano's) guiding philosophy is in addition to quality is he feels every man and every woman who wants to be able to smoke a good quality cigar should be able to afford one, to be able to buy the best of the best at a great price So Loyal, the name first comes from being 'loyal' to that philosophy the feeling and to the approach that making very good cigars at an affordable price."
There is no doubt the Loyal lives true to this philosophy. The Loyal delivers a wide variety of flavors from nut, cream, wood, cedar spice, tea, and even some citrus sweetness. Each time I smoke the Loyal, I seem to find something new about it. I've had several vitola sizes and none of them have disappointed me. It's not the strongest cigar (more Mild to Medium), but it delivers some wonderful flavors.
Here is the link to the pre-review for detailed impressions on this cigar.
Assessment: Nice to Have
CAO OSA Sol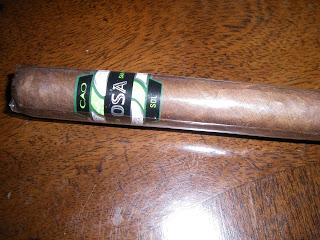 With Rick Rodriguez and Ed McKenna aboard, I am positive with the transition and leadership of the CAO brand. However, ultimately things are going to come down to the final product. The CAO OSA Sol showcases a lot of the unique things CAO has historically brought to the table, ultimately I found that this was a cigar that just didn't wow me from a flavor perspective.
Here is the link to the pre-review for detailed impressions on this cigar.
Assessment: See What You Think