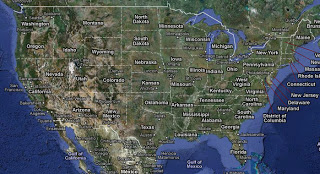 The following is an email that I received from Corona Cigars in regards to a proposed Outdoor Smoking Ban in the city Orlando. This contains important information to not just Orlando residents, but all cigar enthusiasts nationwide.
There is a nice resource of links to refer to as well as an email to Orlando Mayor Buddy Dyer where everyone can take action to try to put a stop to this insanity.
Dear Cigar Enthusiast,
Just this weekend, I learned that the City of Orlando is scheduled to vote and pass a Resolution on outdoor smoking this MONDAY (9/12/2011). On the surface, the spirit of the Resolution is to keep people from smoking around children and playgrounds, which I agree with. However, the way the Resolution is currently written, it states "ban smoking in public parks, plazas, squares, sidewalks, and other outdoor places public places where children and others commonly play and gather." This resolution may seem like a great thing to do for our children and the city, however, there are some serious unintended consequences to personal freedoms, local businesses, the economy and future state legislation.
The attack on America's premium cigar retailers, cigar bars, cigar manufacturers, cigar distributors and individual cigar enthusiasts is being levied on a Federal, State and Local level through draconian taxes, onerous FDA regulations, and unfair smoking bans such as the one proposed by the City of Orlando.
What once was a movement to stop cigarette smoking, taxpayer and "Big Pharma" funded anti-tobacco groups now want to eradicate ALL forms of tobacco, including cigars. These groups will stop at nothing, including using unchallenged junk science, propaganda, advertising campaigns that promote hatred towards smokers, and flat out lies to achieve their ultimate goal – the Prohibition of All Tobacco.
The proposed Resolution essentially declares that smoking is not permitted outside anywhere in public. Most cigar smokers are very courteous people. They smoke cigars because they like the flavor, they like the aroma, they like the camaraderie and they often like the solitude to be able to stroll around a park, or find a quite place to sit, relax and enjoy a cigar. Many of Corona Cigar's customers visit our downtown store to buy a cigar and go for a walk around the city or around Lake Eola.
With this new resolution, the freedom to be able to do this is gone. Folks that smoke cigars are not addicts. Unlike cigarette smokers, cigar smokers won't huddle in a corner or hide somewhere for a quick smoke. They simply won't buy cigars from Orlando cigar shops or they will go somewhere else (taking their dollars with them), outside the city where they can smoke.
The economy is struggling. Downtown Orlando businesses are barely hanging on, and many are closing. Unemployment is at an all time high. We invested in the redevelopment of Downtown Orlando by opening Corona Cigar Company & Diamond Crown Lounge as an anchor tenant in The Plaza. Many business owners in The Plaza have lost everything when their businesses failed in a downtown development that hasn't performed as well as expected.
If this outdoor smoking ban passes, how will the anti-tobacco zealots interpret this resolution? Will the Orange County Health Department start posting signs and posters on all city owned property and declare them smoke free? (They did receive $6.6 million in Federal Stimulus Grant money to ban outdoor smoking so they have plenty of money to do so.
Will the Health Dept. start running ads that the Mayor and City Council have declared Orlando smoke free? Will this encourage citizens to become vigilantes and enforce the new city resolution? Will the anti-tobacco zealots now feel they have the "Blessing from the Mayor" to stand on the city sidewalk and harass our customers that sit outside Corona Cigar's downtown Orlando store and enjoy a cigar?
Will the anti-tobacco groups and the City now pressure the State House and Senate to repeal the preemption clause in the Florida Clean Indoor Air Act that prevents local governments from passing outdoor smoking bans? A bill was introduced this year in the FL House and Senate to do just that. Fortunately, those bills never made it out of committee, but you can be sure that they will be brought up again.
The proposed resolution as written will hurt Orlando businesses, our employees, our suppliers and our customers by publicly declaring that we are not welcome in the city or in the city's parks, streets, sidewalks, squares, plazas and public places. Even if you don't live in Orlando, I urge you send an email TODAY to Buddy.Dyer@cityoforlando.net and the City Council and ask them to modify their outdoor smoking ban Resolution to just Orlando's Playgrounds and Schools.
Truth,
Jeff Borysiewicz
President & Founder
www.CoronaCigar.com
Update and Comments (9/12/11) – by Cigar Coop
The Orlando Outdoor Smoking Ban Resolution has passed, but the battle is far from over.
On the surface, it might seem like there was a victory against the Pleasure Police as the resolution is not a law. In other words, the resolution only encourages people not to light up, but does not have any type of enforcement. It also might seem like a victory that language urging residents not to light up in plazas, sidewalks, or squares was stricken at the last minute (and limiting this to where children play). Unfortunately, this is no victory.
For one thing, Orlando City Council Commissioner Sam Ings is quoted as saying ""What we're trying to do is get the Florida Legislature to give us home rule to legislate no smoking in public parks in the city of Orlando." – so in other words they want the state to give the city power to set such a prohibition-type law. There have already been some anti-smoking public service announcements making their way around the Orlando area. These ads are being funded by a 6.6 million dollar grant from the U.S. Department of Health and Human Services – basically this is stimulus money from the federal government.
While nobody is advocating lighting a cigar up in front of children, I think there is a point where common-sense prevails and the government keeps their hands out of certain things. Historically, Pleasure Police forces are never satisfied with just a small victory. Yes, they might have gotten a small victory, but as discussed above the signs point to something much bigger can be on the horizon. Remember, an Outdooe Smoking Ban happened in New York already.
If you want to learn more about the myths of the dangers of Second Hand Smoke check out the following videos and articles. This was included in the original email
Video from Dr.Michael Chrichton http://www.youtube.com/watch?v=aGoZ-b1OaW4&feature=results_video&playnext=1&list=PL28150CF64A2DAA17
Anti-Tobacco Groups Telling Lies To The Public About Dnagers of Secondhand Smoke by Dr. Michael Siegel, Boston University, School of Public Health http://tobaccoanalysis.blogspot.com/2010/10/anti-smoking-groups-telling-lies-to.html
From Dr. Mitch Fadem http://cigars.about.com/od/legalhealthissues/a/Chemicals-In-Cigar-Smoke.htm
From Robert Levy http://www.cato.org/pub_display.php?pub_id=8268 and http://www.cato.org/pub_display.php?pub_id=5472
Video examples of lies presented by public health officials during smoking ban hearings http://www.youtube.com/watch?v=KX_GtmdoEv8
Video of Smoking Ban Hearing http://www.youtube.com/watch?v=01G-_1xrmqs&feature=related