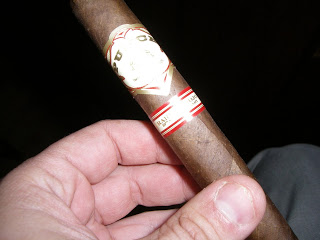 Punch Rare Corojo 10th Anniversary (2011)
General Cigars will once again release it's limited run Punch Rare Corojo line this March according to a report on Cigar Aficionado.com.
The 2012 release will feature two blends. First up, the special Punch Rare Corojo10th Anniversary blend, that was released last year will once again make a limited run appearance. The 10th Anniversary blend was different than previous Rare Corojo annual releases in that it utilized a special Connecticut Corojo wrapper and was only available in a 5 x 50 robusto.
Joining the Rare Corojo 10th Anniversary Blend will be seven sizes of the traditional Punch Rare Corojo. This particular blend was highlighted a special Ecuadorian Sumatra wrapper.
According to the report, the releases will be run from March 1st to May 31st. No specifics on quantities were reported.
Blend Profile
Punch Rare Corojo 10th Anniversary
Wrapper: Connecticut Corojo
Binder: Connecticut Broadleaf
Filler: Nicaraguan, Honduran, and Dominican (Piloto Cubano)
Punch Rare Corojo
Wrapper: Ecuadorian Sumatra
Binder: Connecticut Broadleaf
Filler: Nicaraguan, Honduran, and Dominican (Piloto Cubano)
Vitolas Available
Punch Rare Corojo 10th Anniversary
Robusto: 5 x 50
Punch Rare Corojo
Champion: 4 1/2 x 60
Double Corona: 6 3/4 x 48
El Doble: 6 x 60
Elite: 5 1/4 x 45
Magnum: 5 1/4 x 54
Pita: 6 1/8 x 50
Rothschild: 4 1/2 x 50