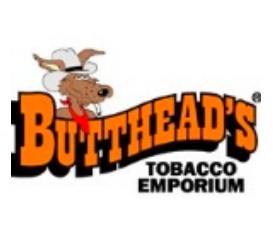 Butthead's
Tobacco Emporium Introduces Live Web Streaming Events
Bring
Great B&M Experience to the Online World

Danbury, Connecticut – Butthead's Tobacco Emporium in Danbury, Connecticut is introducing live event streaming. At their weekly in-store events a live stream will take place on the Butthead's Tobacco Emporium Website and consumers can call up and order. All event specials are available even if you can't get to the store!

This new tool will allow customers who do not have a B&M in their area, or who have one that does not have many active events, to still have access to great cigar promotions. Now anyone can simply watch the promotional video on the day of an event then call the store and place an order. It really is that simple.

On each event day, generally Thursdays, there will be a teaser video for the event posted on the Butthead's Tobacco Emporium Live Event Streaming page. This teaser will explain the deals and a little bit about the company hosting the event that week. Around 3 pm another video will be on the page with the rep discussing the company in detail and again listing the deals available. The deals during an event usually are buy a box of 20 get 7 for free, and sometimes additional swag (I.E Hats, Shirts, Lighters, Cutters). All purchases qualify for in-store raffles.

Butthead's Tobacco Emporium has been in business since 1999, and is a full service Tobacconist. The Danbury location has over 2,300 open boxes of cigars at any given time and a knowledgeable staff ready to assist you. In addition to having one of the largest and widest selections of cigars in the Northeast, Butthead's is also known for their in store events. With over 45 events taking place a year, there is always something going on at Butthead's Tobacco Emporium. These events include not only new cigar releases, but also dinners, and herfs.
Butthead's
Tobacco Emporium Danbury
5
Padanaram Road
(203)
792 – 4327
Click here for video recorded with Michael Herklots at Butthead Tobacco Emporium's Nat Sherman event.
Source: This press release was sent from Butthead's Tobacco Emporium. To better promote the cigar industry, Cigar Coop will post press
releases as a free service to all cigar companies and organizations that
choose to send Cigar Coop press releases.