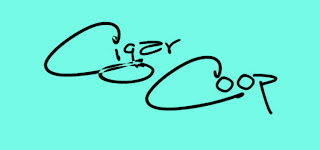 The concept of our Cigar Draft is simple. We take a look at some of the new cigars that are in the pipeline. If all of these new cigars were released at once, which ones would be the first to reach for? A lot of variables play into this – the reputation of the company/blender, what is known about the blend, how much hype surrounds the cigar, and just some intangibles. Current plans are for our Cigar Draft to coincide with the NFL Draft each year.
Last year, we got a steal as our #19 pick – the La Palina El Diario ended up being our #1 Cigar of the Year. Our number one pick overall was the Camacho Super Limitado. However that cigar was so hard to get, that it never had a chance to be "signed".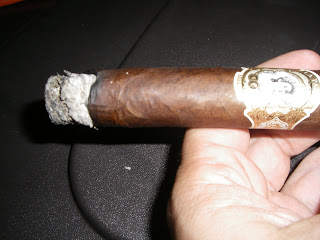 Picked Number 19 Overall in 2011, La Palina El Diario was our #1 Cigar of the Year
Last year we ran our first cigar draft. This year, we've put some parameters around it.
1) The cigar cannot be released (for sale) to retailers or released in limited quantities
2) Only new blends are considered for the draft. Line extensions or re-branded blends are not eligible.
3) Cigars targeted from now until Thanksgiving 2012 are considered (the end of the cigar year for Cigar Coop). If it is known the release is past Thanksgiving, it is not eligible for selection.
4) Certain annual release cigars that are consistently released were considered.
5) If a sample of an upcoming release has been received and/or smoked by Cigar Coop, it is not eligible.
6) Retail-exclusive cigars are not considered.
Here are our selections – as made by Cigar Coop Editor, William Cooper:
1. Illusione Singulare 2011/2012 Rosado
When I smoked the Illusione Singulare 2010, I was blown away. Since then I've been waiting for the encore. A few weeks ago, Dion Giolito gave an update on Kiss My Ash Radio on the state of this line. It turns out that both the Illusione 2011/2012 will be packaged together – and released together. One will be a rosado wrapper and one will be a maduro wrapper.
While I've been a big fan of Giolito's foray into maduro, I'm going with the Rosado. Call it a gut pick, but I'm thinking this is going to be the better and more complex blend. Since we don't know which blend will be the 2011/2012, I'm putting both on there.
2.Tatuaje Mummy
Over the past year, I've really come to appreciate Pete Johnson's Monster Series blends. While I'm not ready to go through hoops to try to get one, I know this will be a sought after cigar. Given the hype and given a good track record by Johnson on this series, I'm using the second overall pick for this cigar. I'm intrigued by the plans for this to be a box-press.
This selection is not for the "Little Monsters Mini Mum" which will actually be released before the Mummy in the Little Monsters Series.
3.Room 101 Daruma
The February 21st Cigar Insider revealed some details of this upcoming blend by Matt Booth and Room 101 Cigars. 2011 marked a big turning point for Room 101 as a lot of the promise of this brand was finally realized. This is targeted late for 2012, so it is possible this pick might be a risk to miss the deadline. Still, I will risk it and use my third overall pick for this one.
4.La Palina El Diario Maduro
La Palina Cigars have just hit homeruns since they debuted in 2010. As mentioned above, the La Palina El Diario was selected late in the draft last year – and it wound up being our #1 Cigar of the Year. La Palina founder Bill Paley recently said in Cigar Insider that a maduro version of the El Diario is being planned in time for the 2012 IPCPR Trade Show.
This is Paley's first foray into a maduro cigar. Given how good the original El Diario was – and given Paley's track record, this is worth a lottery pick and is being selected fourth overall.
5.Tatuaje TAA 2012
I was a little underwhelmed when the original Tatuaje Cigar blended for the TAA was first released. However, this cigar has really matured with age. Halfwheel.com reported that Johnson is planning another release for the TAA in 2012. No details of the blend are known, but if this is a new blend, I say its worth taking this cigar fifth overall. This is Johnson and Tatuaje's second cigar in the top five of the draft.
6.Illusione Singulare 2011/2012 Maduro
While the Rosado blend was our first overall pick, I still have high hopes for the maduro version – especially since I was a big fan of Illusione's Core Line Maduro. This cigar is easily worthy of being the sixth overall pick.
7.Emilio Draig-K
In 2011, Emilio Cigars was the revelation of the cigar industry. They placed two cigars in the Top 30 and also garnered an honorable mention. No doubt, Emilio Cigars' founder Gary Griffith is not going to cut corners here.
The Draig line is intended to be a small batch, limited production cigar. The plan is for each year is to produce an entirely new cigar blend in the series. In addition, a different factory each year will be used to produce the cigar. According to an interview done by Cigar Craig with Griffith, the Draig-K will be leveraging a Colombian Cubanito wrapper. Griffith is definitely one of the cigar industry's mad scientists and thus the Draig-K is worthy of being the seventh selection overall.
8.La Palina Goldie
Bill Paley also mentioned to Cigar Insider his plans for a new line. This time Paley joins forces with El Titan de Bronze to create this new line. The Goldie gets its name from Paley's grandmother. Goldie's Paley's image appears on the banding and packaging of La Palina cigars. The concept behind the project is that it will be a limited annual edition cigar that each year will come out in a different frontmark. Another unique feature will be the cigar will be rolled by a single roller.
This year's release will be a lancero. I'm not a huge lancero guy, but given La Palina's reputation and the concept for this project, I still had this as my eighth overall selection.
9.Opus X Angel Share
Carlito Fuente gave Cigar Dave some information on some of the cigars being planned for Fuente's 100th anniversary. The Angel Share marks a new blend for Opus X. This cigar uses a concept similar to the Drew Estate Undercrown by leveraging different primings of tobaccos for Opus X. It still is an Opus X, so I'm going to select this at #9 – and it could turn out to be a steal.
10.My Father La Duena
This has been known as the "Janny Garcia Cigar" for some time. While the Garcia family blends cigars for Pete Johnson and Tatuaje, this time it is Johnson who has been involved with the blending, but the cigar will be sold under My Father Cigars. My Father Cigars and Tatuaje have had a great twelve months. I'm going to use this #10 pick as I think it will provide real value at the mid-point of the draft.
11.Padron Family Reserve 48th/86th Maduro
The Padron Family Reserve 85th Maduro did not live up to expectations I had. It still garnered an honorable mention on the 2011 Cigar of the Year countdown. As a result this cigar falls to #11 overall. I'm counting on Padron bouncing back.
Not sure if Padron will go back to calling this the 48th (company's anniversary) or 86th (Jose O Padron's age). In fact, nothing official has been said, but I'm banking on the fact there will be a release. Whatever it is called, this will be the selection.
12.Oliva Serie V Maduro 2012
The Oliva Serie V Maduro has been an annual release from Oliva Cigar Company since 2008. For this selection, while there has nothing official been said from Oliva cigars on this release for this year, I'm banking on the fact that there will be an Oliva Serie V Maduro for 2012. I was thrilled that Oliva went in the direction for a Toro in 2011, and am hoping this trend continues. This could be another value pick at #12 overall.
13.Emilio AF Suave
This is the only Ecuadorian Connecticut Shade cigar that I am drafting. While I think there are way too many releases being planned with this wrapper, the Emilio AF Suave intrigues me because it is another combination by Gary Griffith and A.J. Fernandez.
In 2010, I feel A.J. Fernandez really changed the game when it came to Ecuadorian Connecticut Shade cigars with his San Lotano Connecticut. Given he has a track record, and given Emilio is doing some really good stuff, I'm going to use my #13 overall pick on this one.
14.Viaje Honey and Hand Grenades
Other than a few hints in some recent Viaje shipments, we don't know a lot about this blend. This is par for the course with Viaje. Viaje has had a solid 2012 and issues with Viaje's being "not ready to smoke out of the box" seem to be a thing of the past. A late round pick at #14 is worthy for this blend.
15.Perdomo Commemorativo
I drafted this cigar last year – and it could delayed into 2012. Nick Perdomo was recently a guest on Kiss My Ash Radio and said the Commemorativo will be released this year. There was a lot of hype surrounding this cigar last year. Perdomo deserves credit for waiting until this was ready for prime time I'm going to use a late round pick on this one at #15.
16.Espinosa La Zona
Earlier this year, Eddie Ortega left EO Brands to form Ortega Cigars. While Erik Espinosa is still involved with EO Brands, he has also moved forward to launch his own cigar company called Espinosa Cigrs. The debut cigar is being targeted for a May 2012 launch. While I don't know much about this, I'm going to go on the reputation Espinosa has with EO Brands and use a #16 pick for this cigar.
17. Alec Bradley American Heritage
The Alec Bradley American Heritage is meant to be a complimentary blend to the American Classic. Not a lot of details are known about this one (although I don't believe its Ecuadorian Connecticut like the American Classic). The American Classic was a nice surprise from 2011, so I'm banking on this one being good as well. It's definitely worthy of going late in the draft.
18.Padron Family Reserve 48th/86th Natural
Padron is known for making their blends with both a natural and maduro wrapper. Across the board, I am more of a fan of what they do for Maduro. However with this cigar sitting there at #18, it was definitely worth making a pick. I was disappointed with the Padron Family Reserve 85th Natural, so I'm hoping this one bounces back.
19.La Aurora 107 Maduro
Last year, the pick at #19 was the La Palina El Diario – and that won our Cigar of the Year. Could lightning strike twice? The La Aurora 107 Maduro has been something La Aurora fans have been waiting on for some time. It looks like it will be released this year. With this cigar still standing at #19, I'm picking it.
20.Casa Cuba
This is a new line that has been planned by Fuente for some time. I'm excited about Fuente's 100th Anniversary. I'm going to select it with my one remaining pick and see what happens.
There you have it. There are some anticipated cigars that are not included on the list. They either didn't meet the criteria or in my opinion are subject to too much hype. Let the second guessing begin.