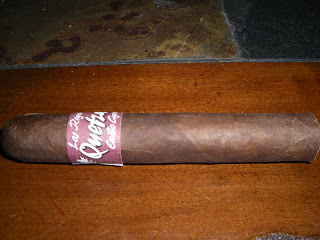 Los Regalos Quetzal by Emilio Cigars
When Emilio Cigars' announced their release plans for 2012 and 2013, this included a new line of cigars called "Los Regalos". "Los Regalos" translates to "The Gifts".
On his blog, Emilio Cigars' brand developer, Gary Griffith says that "The packaging will feature a Mayan theme, and be a bit more playful and colorful than our other brands".
For the Los Regalos line, Griffith mentions he is working with a different factory than he has worked with in the past. Plans call for five blends in the Los Regalos line with two of the blends being made public at this time. The first is the Los Regalos Quetzal. The plan is for the Quetzal to be made available for pre-order at the 2012 IPCPR Trade Show.
The second cigar is the Los Regalos Vintage 2006. On his blog Griffith says, "Los Regalos Vintage 2006, comprised entirely of exquisite tobaccos from the 2006 harvest.". When Emilio Cigars announced their release plans, the Vintage 2006 was targeted for a 2013 release.