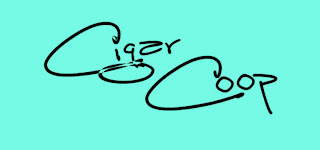 There is no doubt this past month, we have had a lot of press releases on Cigar Coop. A lot of cigar companies are wanting to get the official word out on new products and happenings. In August, the annual IPCPR Trade Show and Convention takes place in Orlando Florida. As a part of that trade show, many cigar manufacturers showcase their new products to prospective retailers. Given there have been so many new cigar releases, it has become a trend in recent years to try to get out information as quick as possible. This has led to many cigar manufacturers releasing or announcing releases before the trade show. The amount of press releases we are seeing this month is a true byproduct of this competitive process.
Speaking of IPCPR, Cigar Coop is committed to comprehensive coverage of the trade show. Therefore we are proud to announce that July will feature our IPCPR Preview series. We will provide insights and trends into what to expect from the trade show. We plan a five part series that will be published each Sunday in July.
This was a big month on Cigar Coop in other ways. We provided the first review of the upcoming Tatuaje Little Boris that will be a retail exclusive to Corona Cigar Company in Orlando. We also believe to have provided one of the first reviews of the new Aging Room Cigars Havao Connecticut, and Viaje Roman Candle. We launched some video content on our Cigar Coop Video Channel. Finally, we were kind enough to get a few minutes with Rocky Patel.
This month's FAQ goes back to the theme of Press Releases.
Q: You claim your web-site is ad-free, but aren't press releases really nothing more than a form of advertising on your web-site?
We do look at press releases as a form of marketing. We invite all cigar companies to send us press releases relevant to the premium cigar industry and we will post them free of charge. We do this as a way to promote goodwill in the cigar industry. Press Releases are published if they have been sent to us or if we have been given explicit permission to publish. What we do not do is accept any sort of paid advertising. We are proud to have grown into what we believe is the largest ad-free dedicated cigar review web-site on the internet.
An additional note. A lot of time we are asked whether we will promote an event on the web-site. We will do this, but it does require a formal press release that has been distributed to the industry.
Finally, we do post a couple of "courtesy links" on our home page. These are unpaid links, but are to members of the cigar community that have helped promote the goodwill of the cigar industry.